If you're into crazy taste combinations like peanut butter&jelly or pineapple pizza, you're probably going to love this wine-infused coffee that combines the taste and health benefits of two of the world's most popular drinks.
Molinari Private Reserve artisan coffee is the brainchild of Rick Molinari, the owner of Molinari Caffè in Napa Valley, California. He claims to have come up with the idea for a wine-infused coffee in 2013, after talking with his friend and fellow coffee roaster, John Weaver, of Wild Card Roasters LLC. Born and raised among the vineyards of Napa Valley, Molinari was convinced that bringing together "the best of both worlds" in one unique drink was bound to be a success, so he started researching ways of making it happen.
Molinari came up with a working formula within a year, and in 2014 he actually started selling his unique blend of roasted coffee and red wine, but a magnitude-6.0 earthquake that shook Northern California that year forced him to put the process of perfecting his idea on hold. He never gave up on it, though, and after teaming up with several vineyeards around Napa Valley, the cafe owner recently launched an improved version of his wine-infused coffee, and is already struggling to keep up with demand.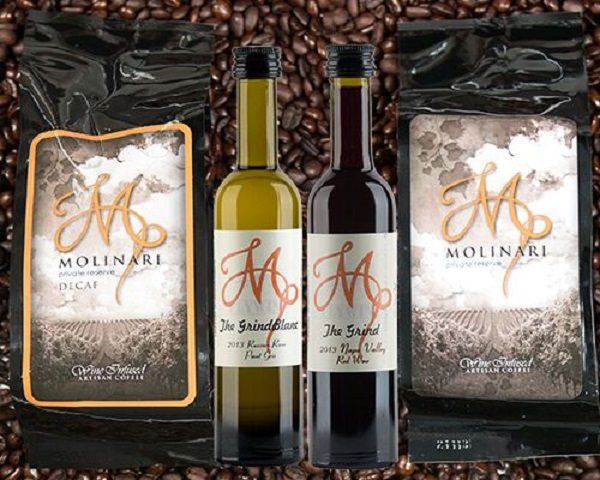 Read More »