From the country that gave us the delightful classic children's book 'Everyone Poops,' comes a new app that will let everyone know when you're toddler goes potty. The Unko Button, made by 144Lab, is a small box with two buttons that, when pressed, instantly share the news that you're little one has made a poo with a designated chat group on Line, popular messaging app in Asia.
"Unko" is the Japanese equivalent of the English word "poo," hence the name of the gadget. The developers claim that the device is ideal for busy parents who need an easy way to record their infant's digestive system but don't have time to stop and write down each bowel movement. In addition to notifying the chat group, the Unko Button also records a series of details such as the exact date and time of the expulsion or whether the child pooped or peed. It even has options to record notes regarding color, consistency, and the baby's mood. The connected app is also able to estimate the cost of diapers based on how often the child defecates or urinates.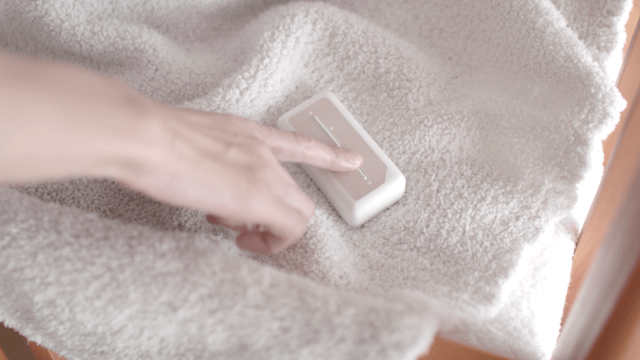 While it is essential for parents to be aware of inconsistencies and irregularities in their children's bowel movements, an aspect which admittedly makes the app extremely useful, the social media feature raises concerns of oversharing and the privacy of the child. The developers, however, claim that the social media aspect is merely a way to alert a father who is away at work how challenging taking care of young children at home can be for his wife and will inspire him to help out more often. Presumably, the sharing feature would be exclusive between partners, unless parents are interested in having their broader social circle know of their infant's every bowel movement.
144Lab also pointed out that while Unko Button's default settings are set to record digestive movements, those settings can be altered, allowing users to utilize the gadget for anything from recording exercise regimens to when they last fed pets. A user can, of course, also record their own "unko" if, for example, they have recently suffered from constipation.
The Unko Button is not currently available for purchase. Its creators are trying to raise funds for mass-production through a crowdfunding campaign on the website Makuake. If you'd like to be among the first to use the device, you can pledge 2,520 yen (USD 22.50) to the campaign.
via SoraNews24