Armenian-based startup Volterman has recently unveiled a smart wallet that takes security to the extreme. It comes with a built-in alarm system, a global GPS tracker, and even a front facing cameras that takes photos of whoever tries to open it, and sends them to the owner.
Wallets almost seem obsolete in this digital age, but the Volterman Smart Wallet is not your average wallet. Apart from the screen, it packs about as much technology as your smartphone, including 512MB of RAM, a built-in camera, power bank, GPS tracker, alarm system, RFID protection and even Wi-FI hotspot capabilities. It may look like a simple leather wallet on the outside, but it's a whole different beast on the inside.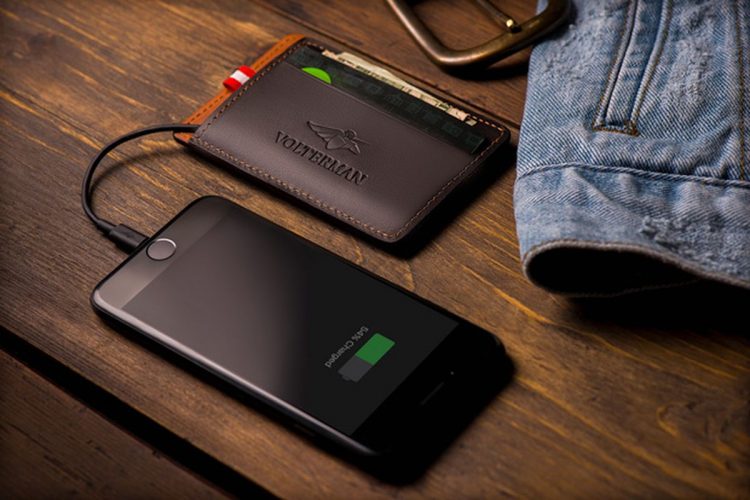 One of the main features of the Volterman Smart Wallet is the distance-sensitive alarm system. Once you've paired the stylish card holder with your smartphone, every time the distance between phone and wallet goes over a certain threshold, an alarm will notify you, so you don't accidentally leave it behind. The cool thing about this system is that it works both ways. If you forget your phone somewhere, the wallet alarm goes off, letting you know that its best friend is missing.
Then there's the global GPS tracker that allows you to locate the wallet anywhere in the world, an RFID protection system designed to prevent electronic pick-pocketing or RFID skimming. Credit cards, some passports and driver licenses now come with radio frequency identification chips that thieves can clone, but the Volterman Smart Wallet prevents that.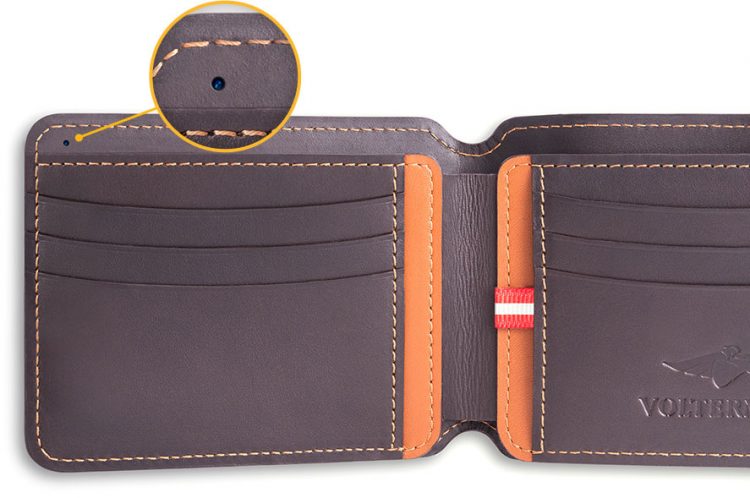 The high-tech accessory also comes with a built-in power bank (2,000mAh to 5,000mAh capacity) which provides wireless charging on the go, Bluetooth 5.0 technology, and a built-in WiFi Hotspot, which provides Internet roaming service in 98 countries at prices 10 times less than that of standard roaming.
But perhaps the most unusual feature of the Volterman Smart Wallet is the built-in front-facing camera. When in "lost mode", the wallet will take pictures whenever someone tries to open it and send them to the owner by connecting to the internet. This feature is listed as optional, so would-be customers concerned about privacy issues needen't be worried.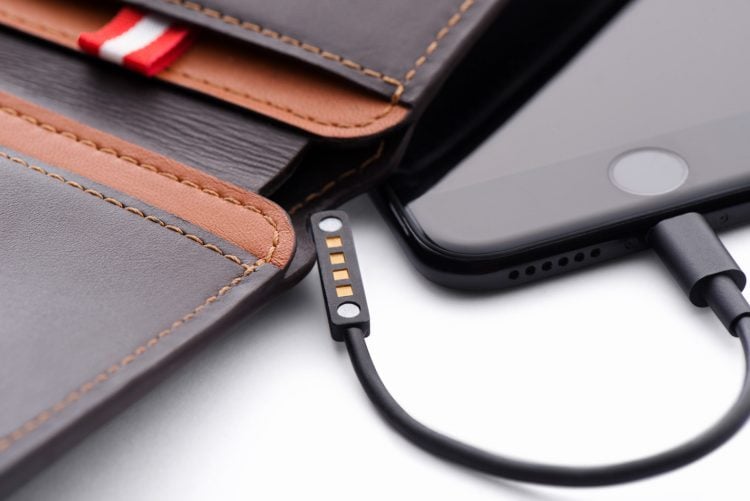 "If someone dares to open your wallet without your knowledge, the little camera will take a picture and send it to your mobile phone," said Azat Tovmasyan, founder of Volterman. "We have developed a wallet, which does not get lost. Once your wallet is stolen, you will find it easily by receiving the picture of the thief."
Volterman recently started a crowdfunding campaign for the smart wallet, on Indiegogo. They were aiming for a $45,000 goal, but, with 6 days left until deadline, the campaign has already raised over $696,000 from over 4,800 backers. The wallet is expected to start shipping in December.
Azat said that he came up with the idea for this high-tech wallet two years ago, when his daughter hid his wallet behind the stove and he spent over a month getting his lost documents reissued. That's when he started thinking about a Bluetooth-enabled wallet, but found that they had limited tracking range. So he ended up creating what many are calling the most advanced wallet ever.
And if the high-tech features of the Volterman aren't impressive enough, it also has one of the cheesiest and funniest promo videos I've ever seen. Check it out: