If you thought business suits and surfing culture were mutually exclusive, you probably haven't seen Thom Browne's new wetsuit. Photos of the hand-crafted $3,900 haute couture item have been doing the rounds online ever since it was launched as part of the designer's Spring/Summer collection, for being styled as a business suit.
Aptly called "Trompe L'Oeil" (Optical Illusion), the neoprene wetsuit showcases all the elements of a classic business suit, including trousers, jacket, top collar, lapels and even a tie. You never know when you have to look your best for a business meeting, and now a surfing break doesn't have to be a problem anymore. All you have to do is spend $3,900 on an elegant wetsuit and you're set.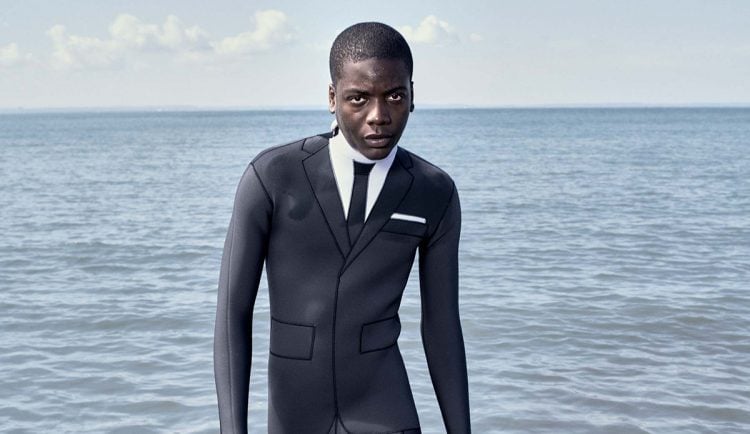 Photo: Wayne Lawrence/Document Journal
Trompe L'Oeil was recently unveiled as part of of fashion designer Thom Browne's 2017 Spring/Summer line, but while many thought it a simple novelty creation to be worn by some male models on a fashion runway, and never be seen again, this turned out to be a commercially available haute couture item. In fact, it turns out Browne put a lot of thought and work into it, teaming up with wetsuit creator extraordinaire, Shane Jones.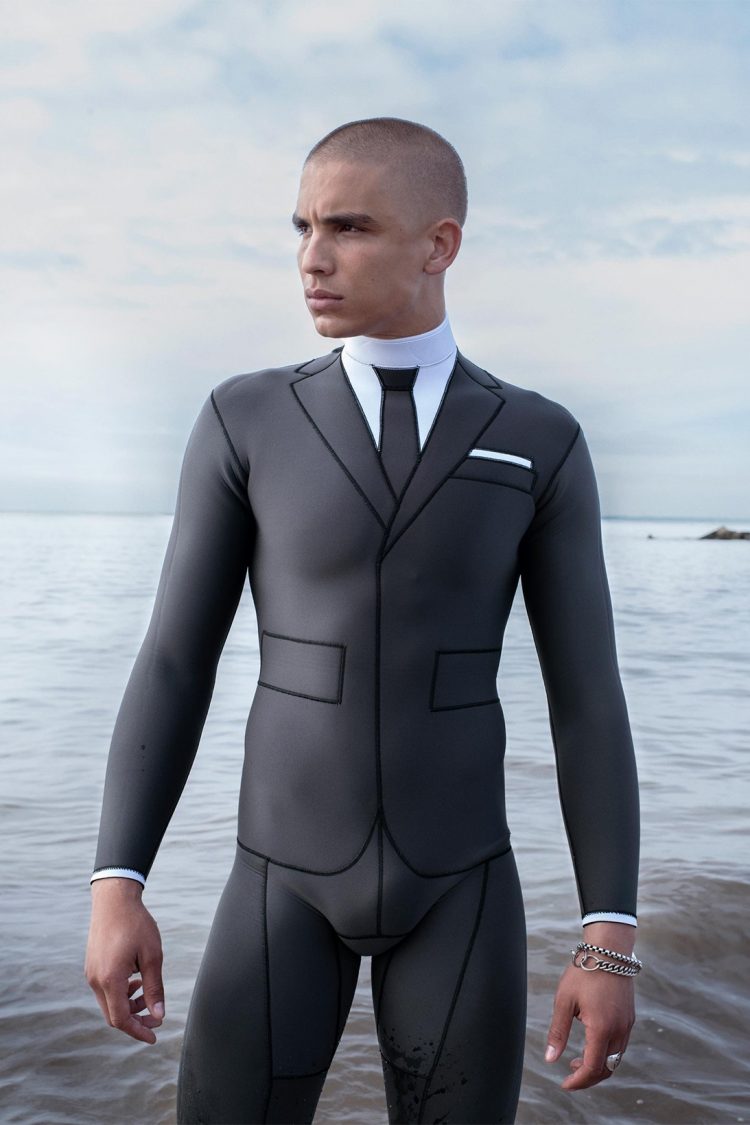 Photo: Wayne Lawrence/Document Journal
Orange County-based Jones was apparently living out of his 1968 Chevy and working out of a 10′ x 30′ storage unit, when Thom Browne approached him about the project. He reportedly offered him a five-figure sum for a fullsuit sample of a business suit-like wetsuit sample, and after knocking it out of the park on his first try, he landed a deal for a whole line.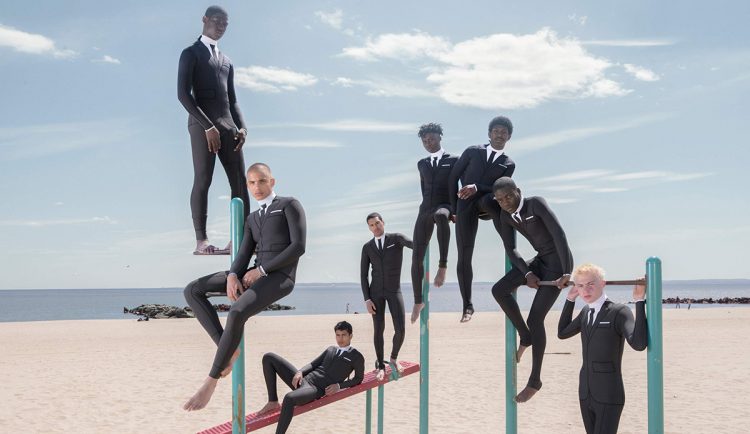 Photo: Wayne Lawrence/Document Journal
I don't know how many people would actually pay $3,900 for a wetsuit that actually looks like a business suit, but the creation certainly has been getting a lot of attention online. Well, if you ever need something like this, now you know you can buy it.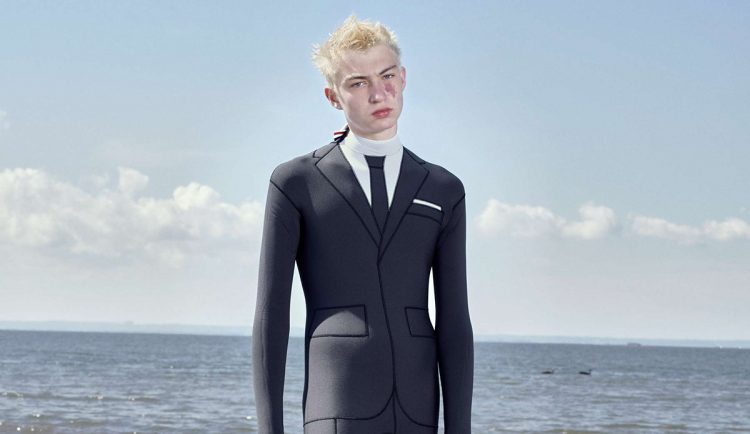 Photo: Wayne Lawrence/Document Journal
Interestingly, this is not the world's first business suit wetsuit. A couple of years ago, Quicksilver japan came up with their own version, and it actually looked even more realistic.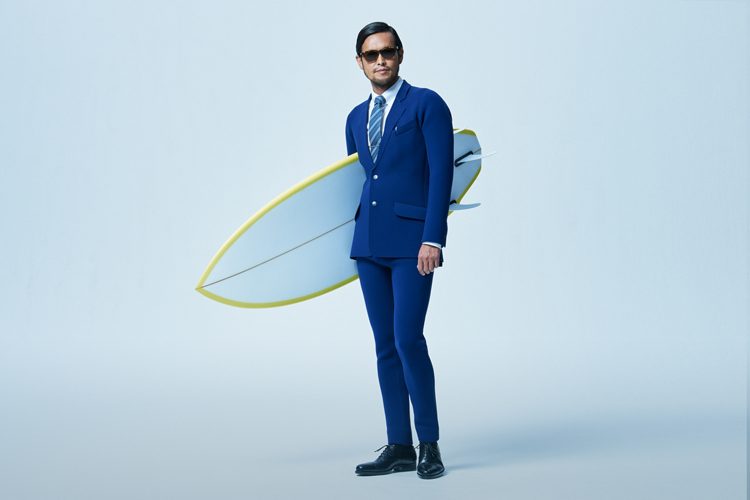 Photo: Quicksilver Japan