A boxing coach in Houston staged his own death after discovering his wife had hired a hit man to kill him. Ramon Sosa, 50, began working with the FBI and Houston detectives to prove that Maria "Lulu" Sosa, 43, attempted to have him killed. She unknowingly exposed her intentions by attempting to hire a hitman, who, coincidentally, turned out to be a friend and former boxing student of Ramon's.
In order to prove without the shadow of a doubt that his wife had actually paid someone to have him killed, Sosa had to make himself dead, using makeup, and lying in a shallow grave in the desert with what appears to be a gunshot to his right temple and fake blood dripping on his face and naked torso. He then had to lay low until the police nailed his wife, who apparently laughed when she saw the photo of her dead husband.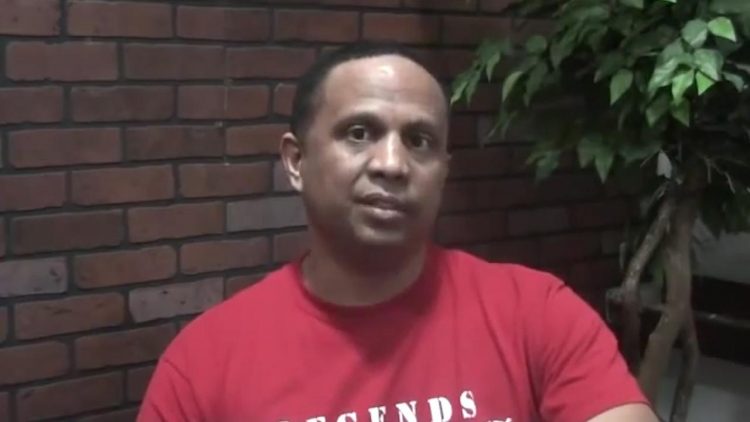 Photo: video screengrab
"Unwittingly, she had approached a guy called Gustavo to see if he could organize the hit, without realizing we were friends," Ramon told The Sun. "I knew him because I'd coached him. He'd been in trouble in the past. At first, when he called and said he needed to see me because someone 'wanted to kill me' I thought he was joking. Then we devised a plan, for him to wear a wire and tape her offering money to have me killed, before turning the evidence over to the cops."
Lulu offered Gustavo a mere £1,500 ($1960 USD) to murder her husband. Unfortunately for her, Gustavo had taped a microphone under his clothes and recorded the entire exchange. He then immediately turned the incriminating evidence over to Houston Police.
"After recording his meeting with her, where Gustavo pretended to know two hitmen, we took the tape to the police, who were shocked — but came up with a great plan. They asked me to pretend to be dead, so we could show the pictures to Lulu," Ramon said.
Sosa was then made up by the police to look as though he had a bullet hole in his right temple and blood streaming down his face. He was driven out to the Texan desert where he posed in a shallow grave for the graphic photos. "Lying in the dirt, pretending to be dead, was terrifying," Ramon recalled. "When I first met Lulu, I certainly didn't expect our relationship to end like that."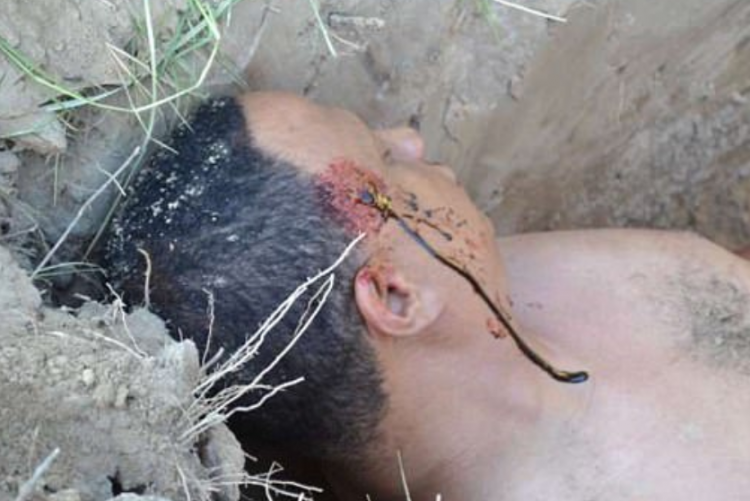 Photo: Montgomery County
Ramon spent the next three days hiding in a hotel, while undercover police officers set up a meeting with his wife to show her proof that he was dead and collect their money.
"A 'hitman' who was actually an undercover police officer, met Lulu in a parking lot and showed her the pictures," said Ramon. "She apparently laughed."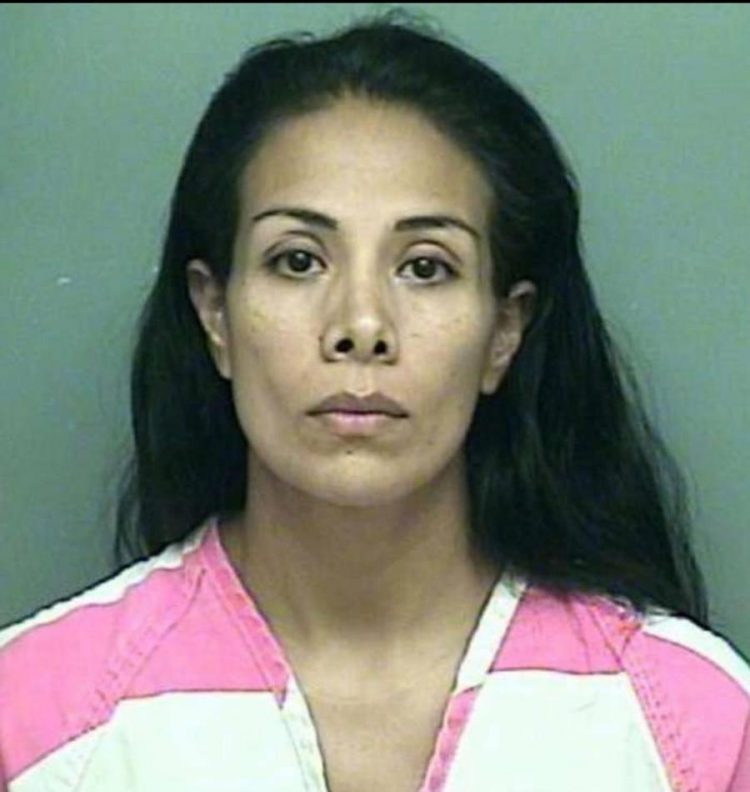 Photo: Montgomery County
Lulu's attempt on his life came as a shock to Ramon. The divorced father of three had met Lulu in 2007 at a club and was instantly infatuated with her beauty. The pair hit it off and were married three years later in April 2010. Their marriage appeared to be a happy one, at least in Ramon's eyes, until 2015 when financial troubles began to cause a strain.
"I thought we'd work through it," said Ramon. "Then, out of the blue, Lulu said, 'I want a divorce.'"
What he didn't expect was that instead of a divorce she would make an attempt on his life. Thanks to the intervention of his friend, and the Houston Police, in October 2016, Lulu pleaded guilty to solicitation of murder and was jailed for 20 years.