Alexander Jheferson Delgado, a convicted sex offender and burglar from Peru, was captured by police a year after successfully escaping prison by drugging his identical twin bother, who had come to visit him, and putting on his clothes.
On January 10th, 2017 Alexander Jheferson Delgado pulled off one of the most incredible prison escapes in history, and the first from from Piedras Gordas, one of Peru's most secure penitentiaries, in over 12 years. That day, Delgado's twin brother Giancarlo came to visit him, and deliver food and letters from his friends and. After meeting him in the common area of the prison, the two 28-year-old brothers went to Alexander's cell, where the inmate allegedly offered Giancarlo a soda laced with sedatives. He passed out shortly after and woke up to the sight of concerned guards standing over him.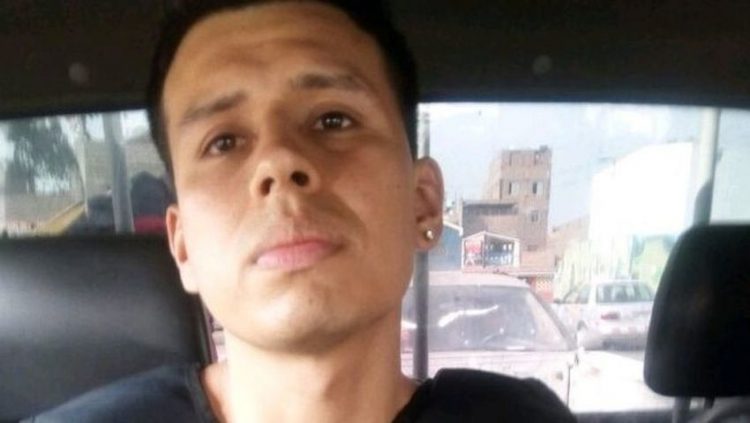 Alexander Delgado (Photo: Peruvian Interior Ministry)
Still groggy from the sedatives, Giancarlo Delgado told the guards what had happened, but they refused to believe him. It was only after repeated pleas that authorities agreed to check his identity, by comparing his fingerprints with those they had on file. However, that didn't solve Giancarlo's problems, as everyone now believed that he had been his brother's accomplice, not his victim. Although he was never actually charged, the man was arrested and investigated on suspicion of having aided his brother escape.
Prison security camera footage from the day of Alexander's breakout show him wearing his brother's clothes and casually walking through no less than six checkpoints on his way out of Piedras Gordas. The director of the penitentiary and several guards were fired after Delgado's escape, after it was revealed that checkpoint guards hadn't even bothered to check for the arm stamp that all-day visitors receive on their way in.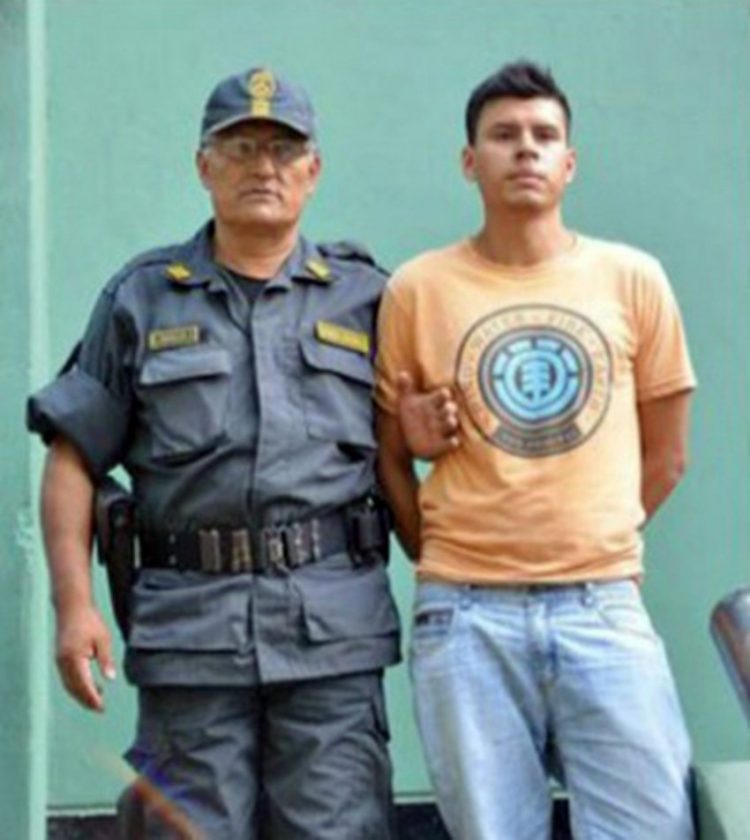 Giancarlo Delgado (Photo: Peruvian Interior Ministry)
Alexander Jheferson Delgado was a free man until a few days ago, when he was finally captured at a house in Callao, a port city near the capital Lima. A reward of 20,000 sols (about $6,100) had been offered for any information leading to his capture, although it isn't yet clear if someone ratted him out.
As local journalists pelted Delgado with all sorts of questions, the handcuffed criminal managed to say that he used his brother to escape prison out of "desperation to see my mother". I guess he caught up with after business after seeing her and forgot all about Giancarlo rotting in prison.
The recaptured convict will now serve the rest of his 16-year sentence, plus whatever will be added for his escape, at Challapalca, a maximum security prison in the Andes Mountains. It is apparently a place reserved for Peru's most recalcitrant prisoners, but not impossible to break out of. In 2012, it was the scene of a mass prison break of 117 inmates.
As for Giancarlo, he says he still loves Alexander, but forgiveness will be tough considering what he had to go through because of him. "I need to speak with him about that," he told a Peruvian news station.