Some people spend a fortune trying to keep themselves looking young, but one Polish social media star admits he only found success after making himself look at least 10 years older than he actually is. Meet Pawel Ladziak, aka "Polish Viking".
Pawel often gets mentioned as one of the hottest-looking men over 40, and admits that some people who see his photos think that he's around 60-years-old. And who can blame them? After all, he must be pretty old for his hair to have gone completely white, right? Well, Pawel Ladziak is only 35-years-old, and dyes his hair and beard white frequently in order to maintain this older look. And for good reason, as he credits this transformation for his social media success.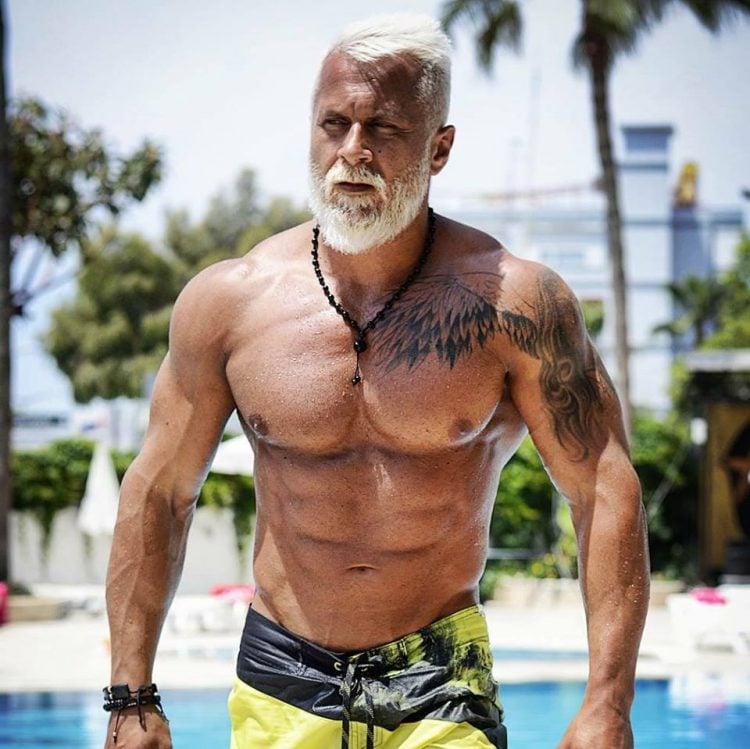 Photo: Pavel Ladziak/Facebook
In a recent interview with Polish website Wirtualna Polska, Pawel said that his hair had started going gray years ago. He didn't like the "salt and pepper" look, so at one point he decided to dye his hair and beard completely white. He had been active on sites like Instagram and Facebook for a while, but it was only after he started posting photos of him sporting the old-but-incredibly-fit look that he became popular. People were intrigued by this seemingly elderly man and his enviable physique, and before he knew it, Pawel became an influencer with over 330,000 followers on Instagram.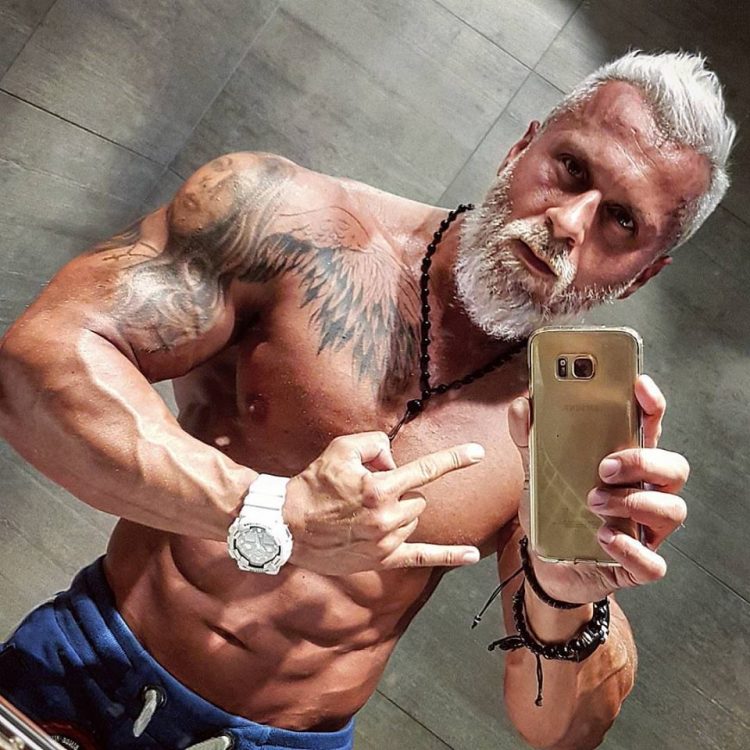 Photo: Pavel Ladziak/Facebook
Pawel says he became interested in fitness and weight training when he was 16-years-old, working out in his basement and at school. But then, he was "devastated by the crazy years of youth", shunning his fitness regimen for over a decade. When he matured, around age 30, he looked at himself in the mirror and thought that he couldn't possibly look any worse. So he got back into fitness, and ended up with the body you see in these photos.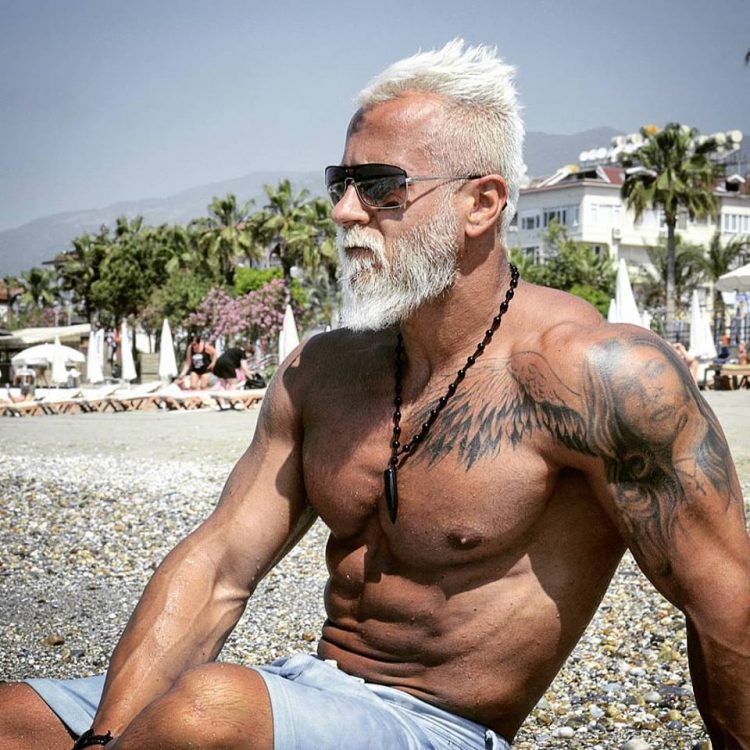 Photo: Pavel Ladziak/Facebook
The Instagram star often posts side-by-side photos of himself in his youth and now, and it's nearly impossible to tell that they are the same person. His story makes his fans love him even more, and find inspiration in his impressive transformation.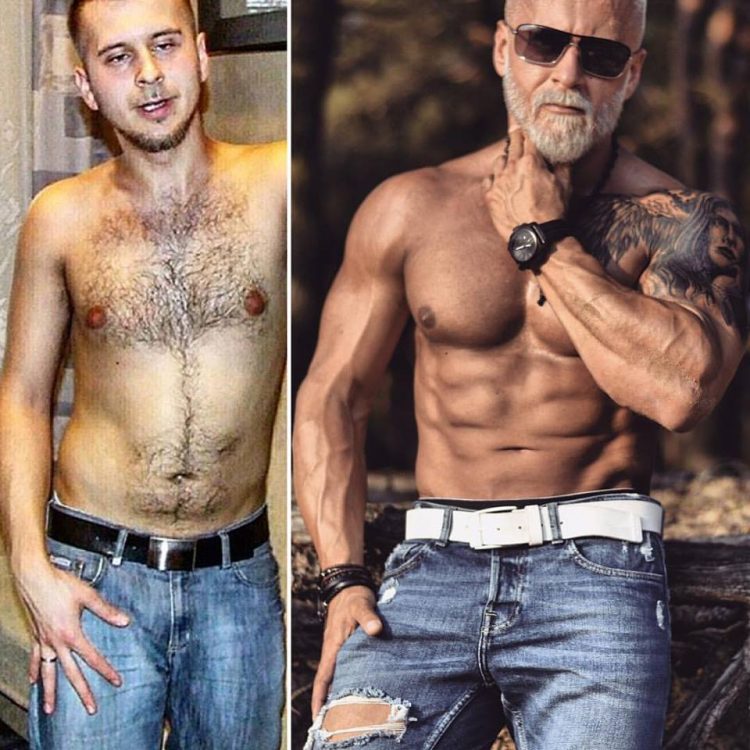 Photo: Pavel Ladziak/Facebook
Looking at photos of Pawel Ladziak, with his white hair and beard, and toned physique, it's hard not to compare him with Italian socialite Gianluca Vacchi, who rose to fame last year, after a video of him dancing with his then girlfriend, Giorgia Gabriele. He too owes his fame to his 'fit older man look', but he actually is 50-years-old. Pawel, on the other hand, is only 35.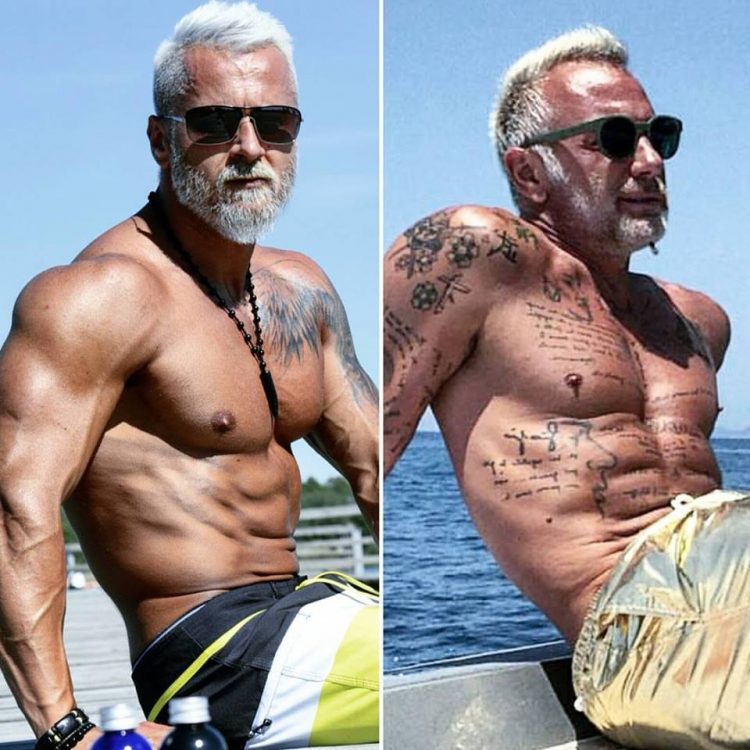 Photo: Pavel Ladziak/Facebook
The Polish model and fitness enthusiast says that he only heard about Gianluca Vacchi after people left comments on his social media profiles, comparing him to the Italian businessman. He admits that he wouldn't mind looking like Vacchi when he turns 50.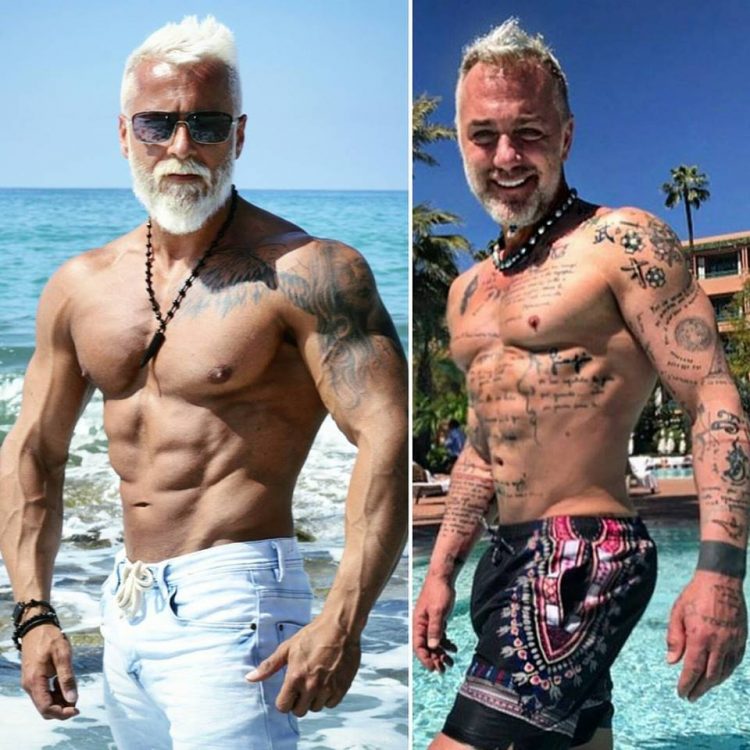 Photo: Pavel Ladziak/Facebook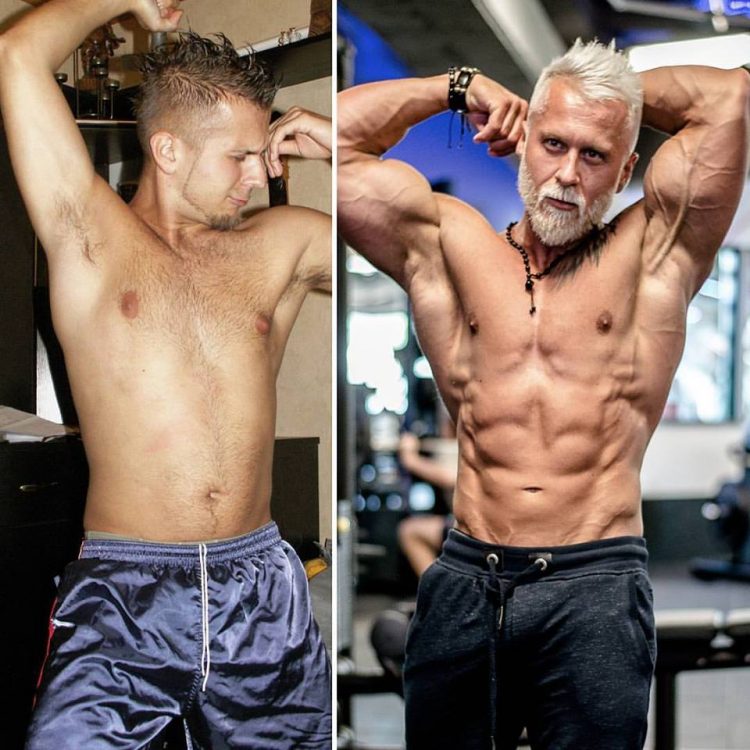 Photo: Pavel Ladziak/Facebook
Photo: Pavel Ladziak/Facebook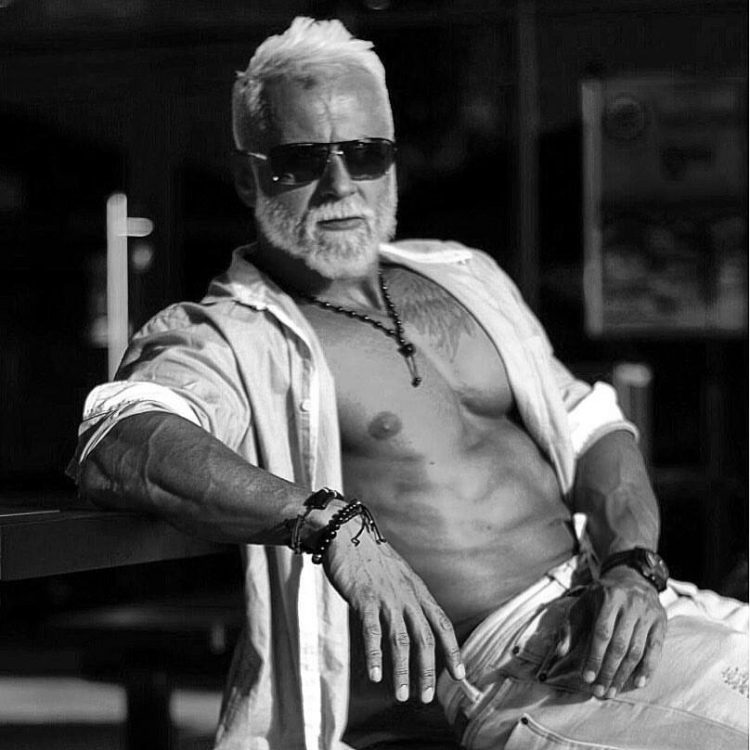 Photo: Pavel Ladziak/Facebook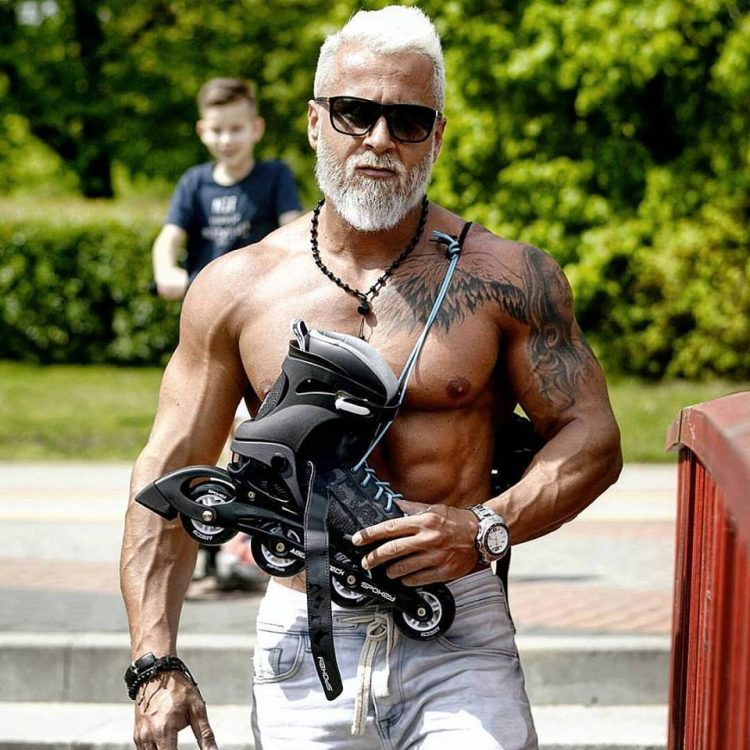 Photo: Pavel Ladziak/Facebook
Here's what Pawel used to look before the drastic change of look:
So if you're struggling to make it big on social media, going old may be just what you need.