Jack Ma, founder of internet giant Alibaba Group, has one of the most recognized faces in China, but he's not exactly famous for his good looks. Still, that hasn't stopped on young entrepreneur from spending a small fortune on plastic surgery just so he could look more like the popular billionaire.
Huang Jian, a young man in Shenzhen, claims that he has so far spent around one million yuan ($145,000) on facial plastic surgery, in an effort to make himself look more like Jack Ma. The procedures were done in South Korea, Asia's premier destination for extreme plastic surgery. Jian says that he is a big fan of China's second richest man and is undergoing this extreme makeover in the hopes of one day meeting his idol.
A salesman himself, Huang Jian is also a student at Hupan College, in Hangzhou, a private school founded by Jack Ma where young entrepreneurs can learn how to start up their own businesses. After news of his actions went viral on Chinese social media, most people called him crazy for going under knife out of admiration for someone, even if that someone is Jack Ma, while others said that he must be a great salesman to be able to spend that much on plastic surgery.
According to People's Daily, Huang's face is a work in process, but even though he's not yet the spitting image of Jack Ma, you can definitely spot some similarities between them already.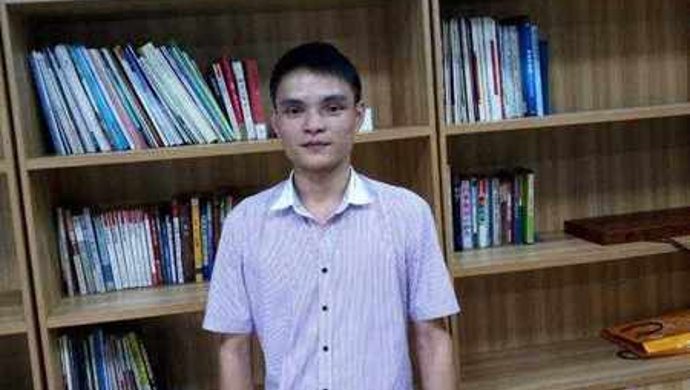 As strange as Huang Jian's extreme makeover might seem, it's definitely not the most bizarre. In the past, we featured a guy who went under the knife to look like Michelangelo's David, this lady who underwent several procedures to look like a drawing, or this Filipino Superman fan who used plastic surgery to make himself look more like the popular superhero.