Sombra, a drug-detection dog with the Colombian National Police has been causing such problems for drug cartels that they've recently started putting bounties on her head, forcing authorities to move her to a safer airport and have more officers accompanying her on her rounds.
The 6-year-old German shepherd has been a thorn in drug traffickers' side for quite a while now. Over the past few years, her strong sense of smell has helped Colombian police make over 200 arrests and seize around nine tons of illegal drugs. Sombra, which translates as 'shadow' has become somewhat of a hero of the fight against drug cartels, but for the criminals losing money because of her radar-like nose, she is a threat that needs to be eliminated. To that end, the Urabeños, also known as the Gulf Clan, have reportedly put a prize on Sombra's head, with reports on the reward for killing her varying between 20 and 200 million Colombian pesos ($7,000 and $70,000).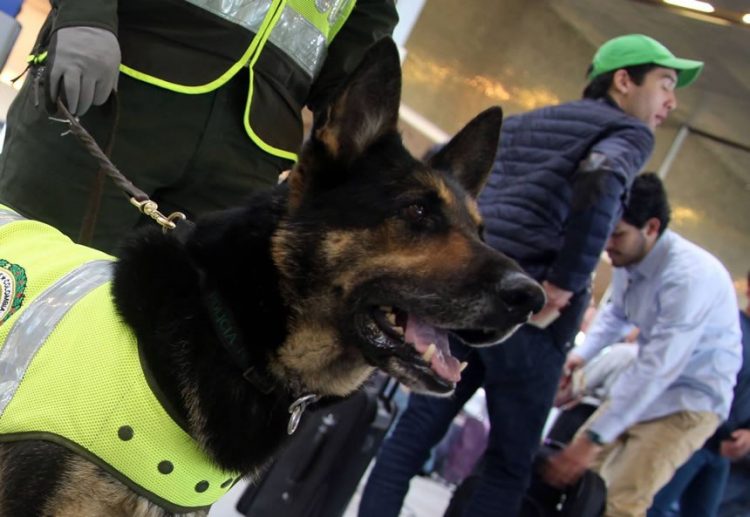 Photo: Twitter
"The fact they want to hurt Sombra and offer such a high reward for her capture or death shows the impact she's had on their profits," a police spokesperson told The Telegraph.
That Sombra has become the face of Colombia's anti-drug efforts thanks to her accomplishments has made her the target of one f the country's most dangerous organisations. Originally a paramilitary outfit, the Urabeños are now the country's largest criminal organization and control much of the drug trade.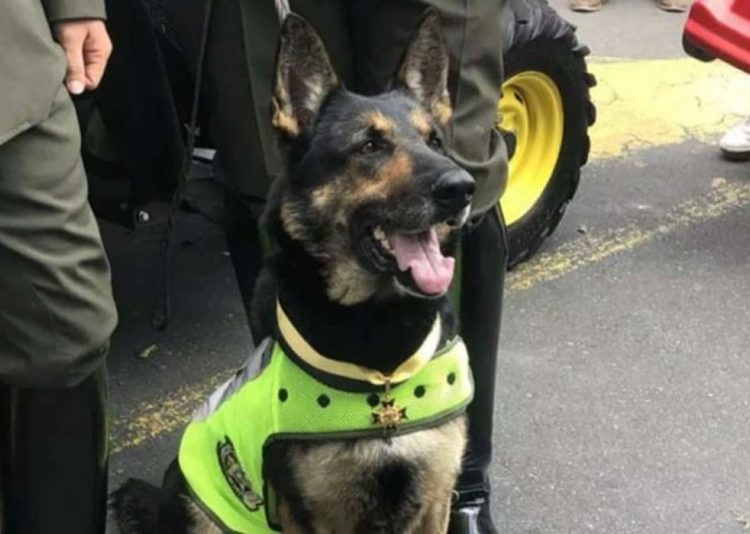 Photo: Twitter
"In the last three years she's become the torment of 'Otoniel'," a recent tweet from Colombia's Anti-Narcotics Police revealed. Otoniel is the nickname of Dairo Antonio Úsuga, the leader of the Urabeños, who apparently like nothing more than to be rid of Sombra for good.
To protect Sombra, Colombian authorities have temporarily moved her from Turbo airport in the Urabá region, at the heart of the Urabeños's sphere of influence, to Bogotá's El Dorado airport, which is considered safer. Still, they are taking no chances, so along with her usual handler, Sombra will also be accompanied by extra security detail when she does her sniffing rounds.
Sombra first made news headlines in 2016, when she led her human colleagues to a container of bananas that secretly contained 2,958 kilograms of cocaine hydrochloride. In May of last year, she discovered another 1.1 tons of cocaine heading for Belgium, and a month later she discovered another 5.3 tons of cocaine ready to be shipped out of the country. In total, Sombra's busts led to 245 arrests, so it's not hard to see why the Urabeños are willing to pay to have her out of the picture.