A poor dog has reportedly "died of a broken heart" after being abandoned by her owner at an airport in Colombia. She spent the last month of her life wandering around the airport in search of her master and eventually stopped eating as a result of severe depression.
The distressed dog, named Nube Viajera (Traveling Cloud) by the veterinarians who rescued her from Palonegro airport, near Bucaramanga, and looked after her until the very end, was only about two years old, but after a month of wandering around sniffing passengers and refusing to accept food and water, she had become so weak that she was barely able to stand. Witnesses said that in the last days of her life, the animal gave up her daily search and crawled into an isolated corner, refusing to accept any food that passengers and airport staff offered her. She was finally taken to a veterinarian clinic after someone alerted the Friends of Animals and Nature Foundation of Bucaramanga, but despite their best efforts, she died within 48 hours of being rescued.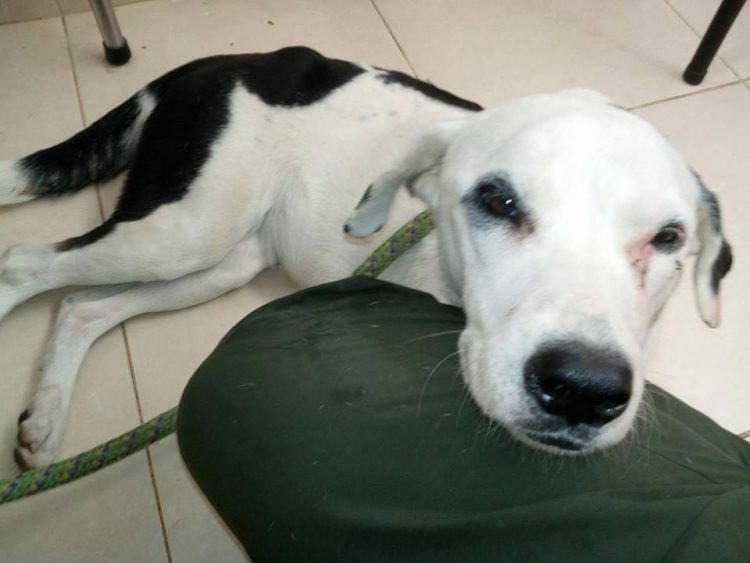 Photo: Alejandro Sotomonte/Facebook
Dr Alejandro Sotomonte, who tried to nurse Nube Viajera back to health, told Noticias RCN that he was convinced the animal died from a broken heart after being abandoned. She was young and showed no signs of serious illness, except for the severe depression. Although she did not have a collar, the spotted dog did not have the behavior of a stray, either.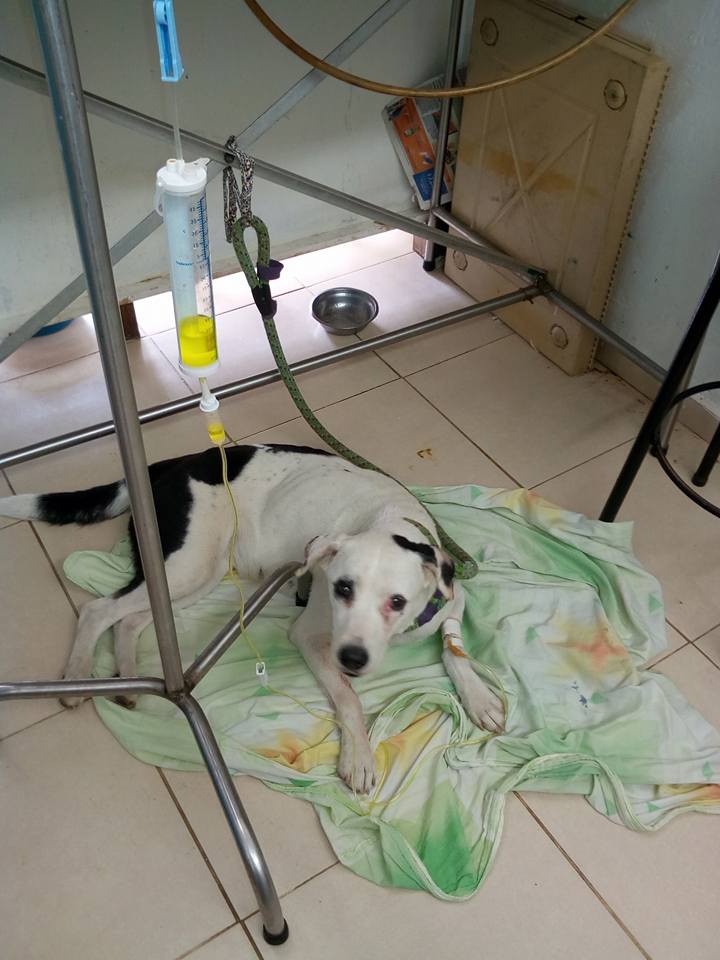 Photo: Alejandro Sotomonte/Facebook
"Stray dogs have a strong survival instinct and can easily move around from one place to another without falling into depression," Sotomonte said. "The stray has no master, but at the same time everyone can be its owner. We presume that Nube Viajera had a master and a home, because she never left the airport, and kept sniffing people as if she was searching for someone."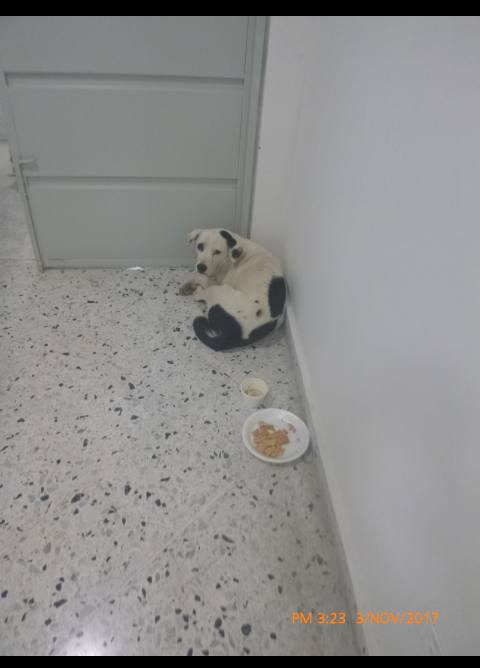 Photo: Facebook
Despite being administered food and medicine intravenously by veterinarians, Nube Viajera's health deteriorated rapidly in the last 48 hours of her life, as her sadness and depression intensified. Dr. Sotomonte told local reporters that studies have shown that dogs can choose to die when going through severe depression, and that he believes that was the case with this abandoned dog.