A dog in China recently made national headlines for being found alive and well after spending over a month trapped under the ruin of his master's following a landslide.
On July 8, the people of Cangbaotian village, in China's Guizhou Province had to be hastily evacuated before most of their homes succumbed to a terrible landslide. Only a handful of the 130 buildings in the village were left standing, and despite being unable to retrieve most of their possessions before the evacuation, residents weren't allowed to return until the area was deemed safe by authorities. Earlier this month, one man who returned to see if anything could be salvaged from his collapsed home was shocked to hear barking coming from under the rubble.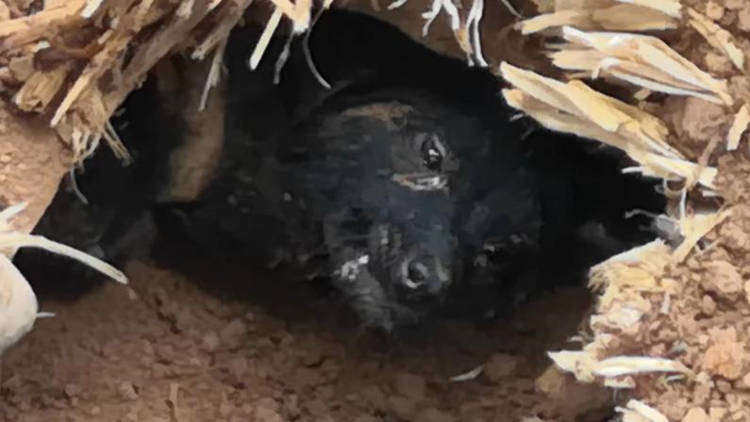 Photo: YouTube screengrab
Chen Yongen's dog was chained on his property, so he could not run away when the landslide caused the man's home to collapse on top of him. Chen had given up all hope of finding his pet alive when he returned to Cangbaotian last week, so he couldn't believe his years when he heard barking coming from under the demolished building.
The villager quickly called other locals to his aid, and together spent 10 hours digging their way to the black dog, who couldn't contain his joy at seeing human faces again after more than a month trapped under the rubble. They first dug a hole to the animal, gave it food and water, and then struggled to safely pull it out from under the mountain of dirt and debris.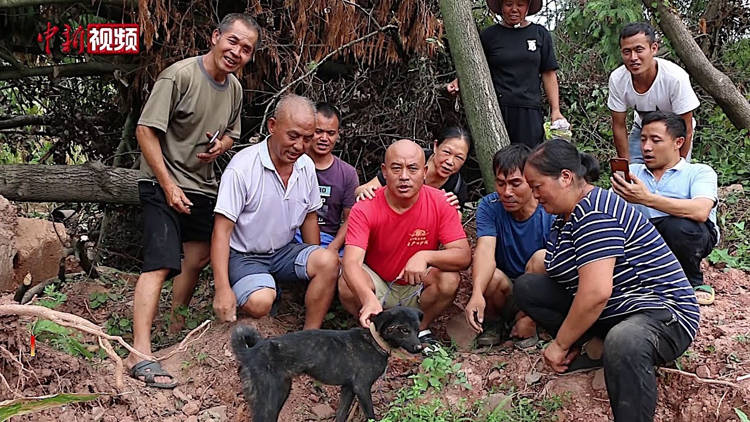 Photo: YouTube screengrab
It's yet unclear how the dog managed to survive for a total of 37 days, or 880 hours trapped by himself under his owner's demolished house, but his rescue was deemed a miracle on Chinese social media.
According to China News, the animal weighed only 5 kg when he was pulled out from the rubble, compared to the 30 kg he used to weigh before the accident. Despite the dramatic weight loss, the animal appeared surprisingly lively, albeit visibly shaken.
The lucky pooch is reportedly recovering in the care of his grateful master.