Scamp, an English springer spaniel sniffer dog, is so good at his job that criminal organizations have put a sizable reward on his head.
During his five-year career as a sniffer dog for BWY Canine, in Pembrokeshire, UK, Scamp managed to detect around £6m ($7.8 million) worth of illegal tobacco, causing significant headaches for criminal organizations specialized in tobacco smuggling. But while Scamp's powerful sense of smell has earned him praises from both his handler and police, it also made him a target for the nasty people whose plans he keeps foiling. According to Stuart Philips, who runs the BWY specialist detection dog service, Scamp has a bounty on his head.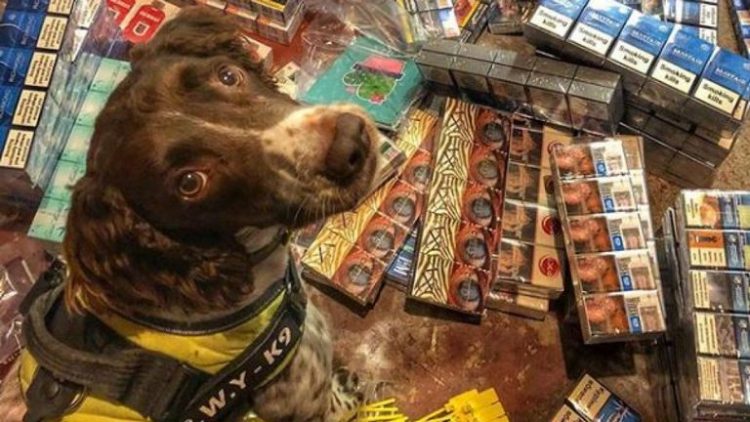 Photo: BWY Canine/Instagram
"We had to stop working in one part of the country last year, because there was a £25,000 bounty put on [Scamp's] head," Philips recently told British reporters. "It was believed to be linked to an organised crime group and the relevant authorities were informed."
Philips added that he too incurred criminals' wrath due to Scamp's impressive results.
"I've also had death threats, my windscreen has been smashed and my tyres slashed," the dog handler added. "It's understandable really, when you're upsetting some really nasty people."
As if causing criminals to lose millions of pounds wasn't bad enough, Scamp also likes to rub it in by posing for Instagram pictures with his huge hauls.
Interestingly, Scamp isn't the first sniffer dog to have a bounty put on his head. Last year we wrote about Sombra, a drug-detection dog with the Colombian National Police, who was also incredibly good at detecting illegal substances and had a $70,000 bounty put on his head by a drug cartel.