With a nearly perfect 4.9/5.0 stars out of thousands of Google reviews, Gacek, an overweight black-and-white street cat, is the top-rated tourist attraction in the Polish city of Szczecin.
Szczecin, a medieval city in northwestern Poland, close to the border with Germany, has plenty to offer visitors. The Pomeranian Duke's Castle and Kasprowicza Park are two of its most popular tourist attractions, but when it comes to online reviews, both pale in comparison with the city's top-rated attraction, a fat cat named Gacek. The tuxedo cat rose to fame in 2020, after local news site wSzczecinie featured the feline in a video that subsequently went viral on social media, and people have been showering Gacek with positive reviews ever since.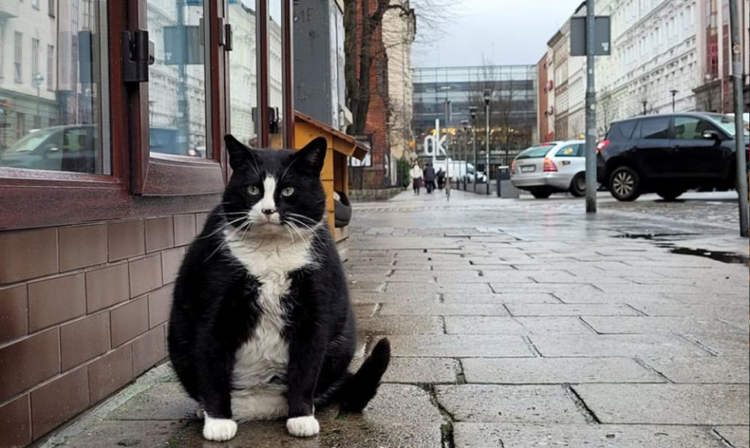 According to a local woman, Gacek first appeared on Kaszubska Street in downtown Szczecin about 10 years ago. He stuck around and people started taking a liking to him. Many of them also started feeding him, so from a skinny feline, he soon turned into a chunky boy, which only made him more adorable.
Gacek, whose name means 'long-eared bat' in Polish, has nearly 2,600 reviews on Google, more than any other attraction in Szczecin. Most of those who posted a review awarded the purring feline the maximum 5 stars, making him the top-rated tourist attraction in the city.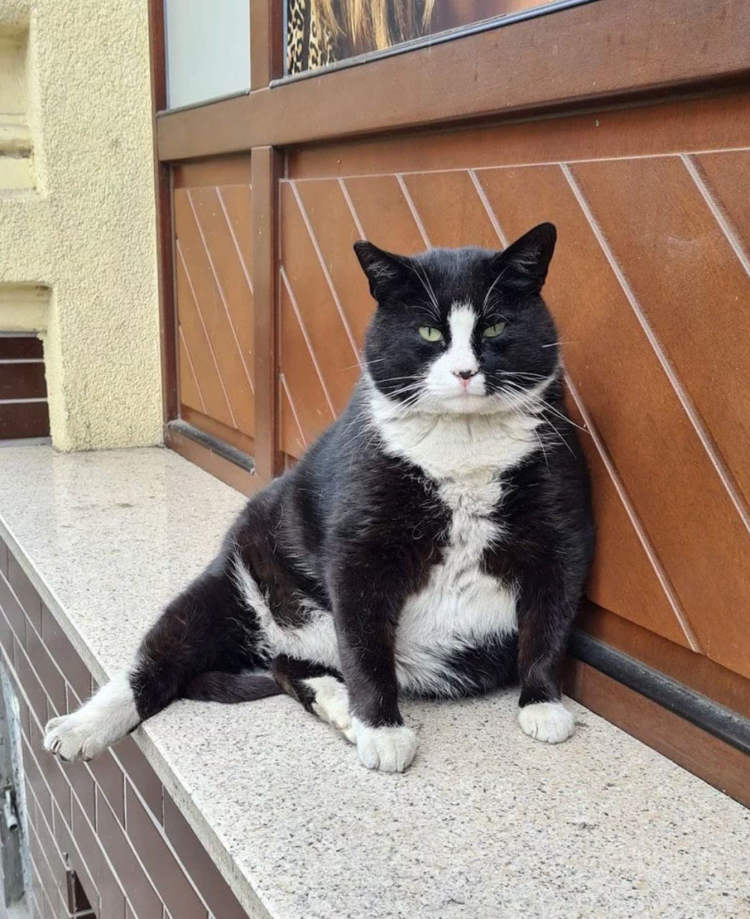 According to Notes From Poland, Gacek does have a few one-star reviews, mostly from people who criticize his caretaker or express worry about his weight, but overall, the cat's reviews are stellar.
Also known as the "King of Kaszubska Street", Gacek lives in a roofed wooden box outside a shop on Kaszubska Street, and even though he doesn't technically have an owner, the people who run the shop act as his caretakers. There is a sign outside his house that acts passers-by to leave whatever treats they have for the cat in a sealed container and to refrain from petting him when he's sleeping.
Most of those who have interacted with Gacek claim that he is a "fantastically handsome and superb fellow," but there are also a few who complained that he scratched their hands or stole a sausage. But we think the latter are just jealous of his popularity…