Believe it or not, the best answer to your dog's shedding problem may be a pair of skin-tight leotards. Reminiscent of 1980's aerobic outfits, the Shed-Defender is a canine leotard that is supposed to keep falling hairs from covering your entire home.
Tyson Walters, founder of Shed Defender, recently revealed  that he came up the idea for the funny-looking leotard after failing to find an effective solution to his own dog's shedding issue. "I had this huge Saint Bernard, called Harley, and I just couldn't control her shedding," he said. No matter how much I brushed and groomed her, she still left tumbleweeds of hair everywhere. I looked around on the internet and dog stores and I couldn't find a solution to my product, so I decided to make one."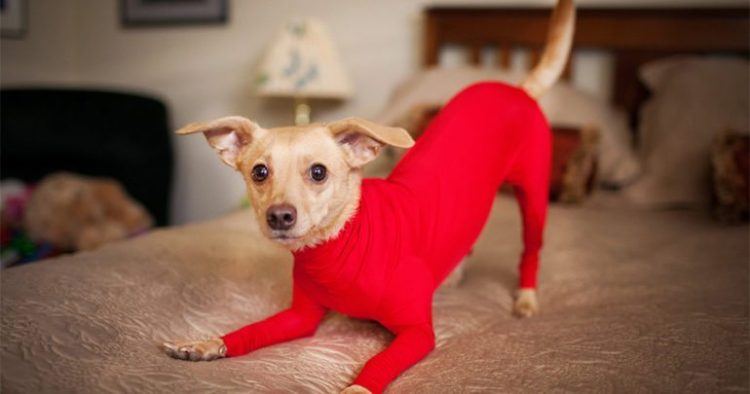 The Shed Defender may look rudimentary, but Walters claims he spent four years developing various prototypes before he was finally satisfied with the finished product. Apparently, the leotards are very comfortable and safe for dogs to wear, they are lightweight and eco-friendly, and they make pooches look even more adorable. But, most importantly, they help keep shedding under control.
The canine leotard has been on the market for a year now, and feedback has been very positive."People love the idea, love the look, and it is a head turner," Walters boasts. "People always take pictures of my own dog Harley when she's wearing it and ask where they can get one. Hot pink is one of our hottest selling colours, its fashionable!" His next big idea is "to get licenses for sport teams and make custom ones with logos." That doesn't sound like a bad idea at all.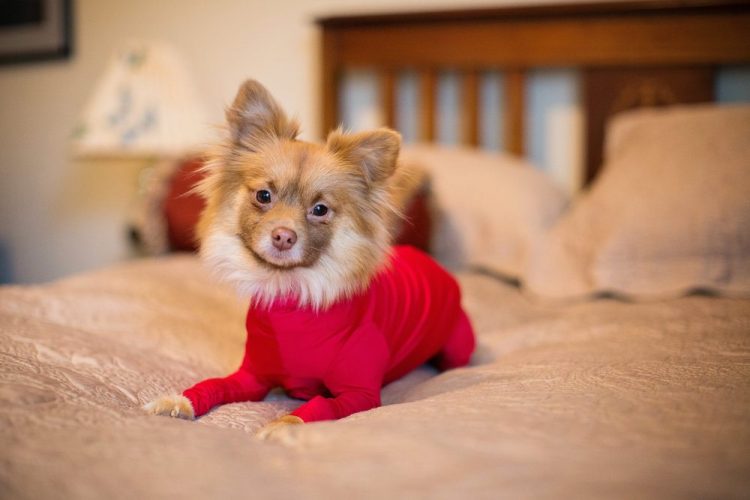 If you're desperate enough to give Shed Defender a try, they are priced between $44.99 (small sizes) and $59.99 (the XXL version).
So, yeah, leotards for dogs, who knew, right?
Photos: Shed Defender/Facebook
via The Telegraph