A Thai man recently checked the footage of a hidden camera he had installed in his bedroom and found out that his pet cat loves using his face as a bed when he's out cold.
Lomphonten Lomphontan originally had the hidden camera set up so he could keep an eye on his pet cat, Achi, when he was at work. In January of this year, he decided to face the camera towards his bed at night, to monitor Achi's behavior when he was out cold. To his surprise the feline, who loved nothing more than to curl up next to him all the time, became even more affectionate once he fell asleep. After climbing on his chest and pressing his paws on Lomphonten's face to make sure he was asleep, Achi made himself comfortable on his master's face, suffocating him (with love, of course).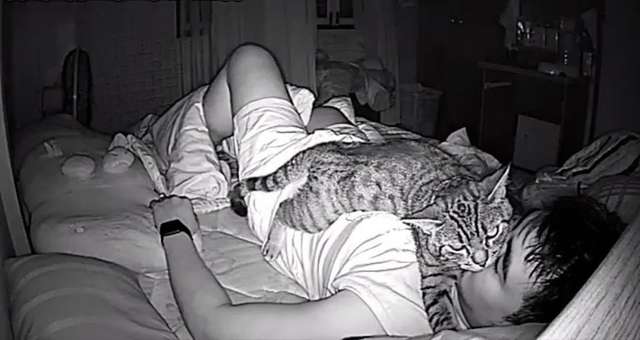 Photo: Lomphonten Lomphontan
After checking the footage his hidden camera had recorded over several nights, he found out that sleeping on his face was pretty much routine for Achi.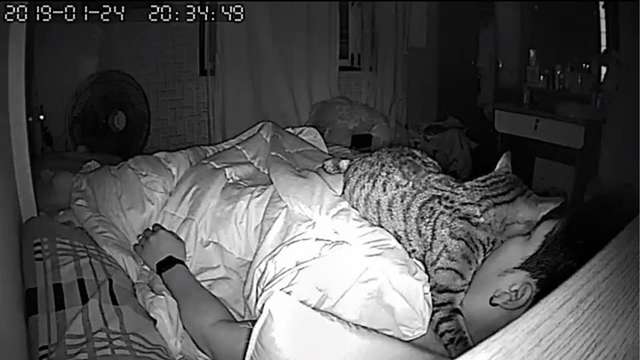 Photo: Lomphonten Lomphontan
"I sat and watched [the footage] one night," Lomphonten told The Dodo. "It was very funny."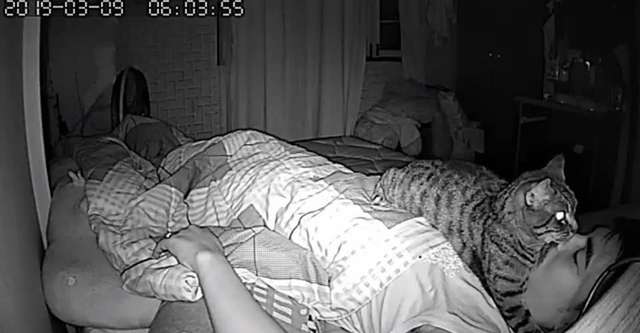 Photo: Lomphonten Lomphontan
Even though he wouldn't normally condone this sort of "in his face" affection from Achi, Lomphonten said he won't take any steps to prevent his pet from using his face as a comfy bed. If anything, this revelation made the young man love his cat even more.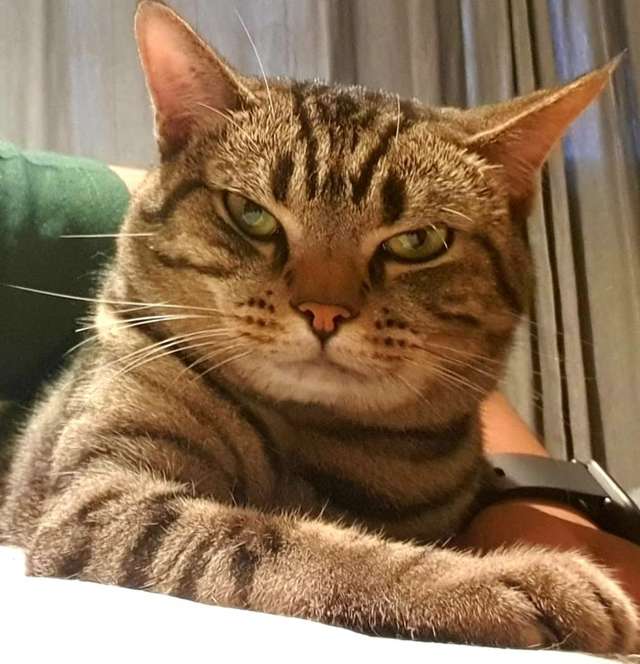 Photo: Lomphonten Lomphontan
"I feel very much in love with him that he loves me like this," the young Thai said.