Prickles, a bare-faced merino sheep that ran away from a Tasmanian farm during the 2013 bush-fires, recently returned home, probably after deciding that it was finally time for a sheer.
According to farmer Alice Gray, Prickles was only a lamb when she ran away, seven years ago. The bush fires that ravaged the area back then destroyed a large chunk of her family's massive property, and the young sheep got stuck in a 200-acre bush block at the back, unable to return after they rebuilt about 50km of fencing. They had spotted her a few times, and even recorded footage of her with surveillance cameras installed to monitor deer activity, so they knew she was alive, but they didn't expect her to ever return on the farm. They were wrong.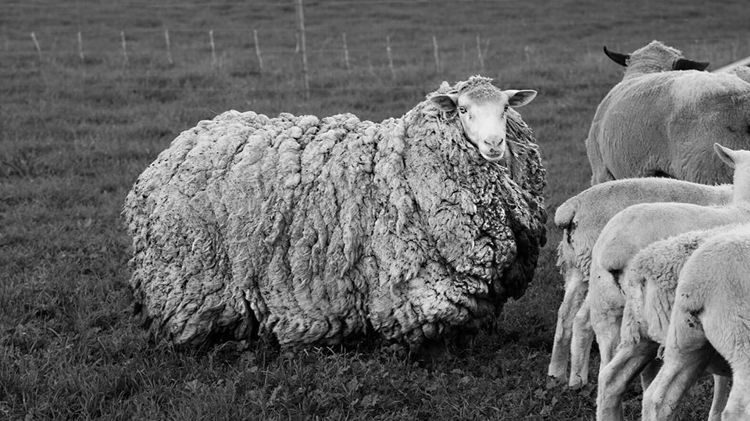 Photo: Alice Gray/MyCause
Ms. Gray told ABC.net.au that she and the family were celebrating her son's sixth birthday when they caught a glimpse of the runaway sheep. They had decided to barbecue at the back paddock of their farm for a change of scenery during their self-isolation, and that's when they spotted this "big, white, fluffy thing on the other side of the dam". The birthday party suddenly turned into a sheep chase.
The farmer recalls that at one point her husband disappeared, only to call her later, saying that he had managed to catch Prickles and leap on the her, pinning her down. He needed some help because the sheep didn't seem eager to follow him home. She and the kids found him, and managed to load the fluffy sheep in the back of a truck.
"She is absolutely round," Alice Gray said about Prickles, who has skipped seven sheering cycles. She's a great big fluffy ball of wool. She looks very healthy and she's very happy now in with some other little friends."
Not sheering sheep for long periods of time can cause some serious problems, including impeding the ability of a sheep to regulate its body temperature, which can cause it to overheat and die. Luckily, Prickles is a bare faced merino, and the fact that she doesn't grow wool on her head helped her survive.
Still, there is a lot of wool on the rest of this runaway sheep, and come May 1st, we are going to find out how much. The Grays are currently holding a competition to guess the weight of Prickles' fleece to raise money online through MyCause for the United Nations High Commissioner for Refugees, and they will finally sheer her on May 1st.
Nobody knows if Prickles wool is record breaking, but in order to make the record books, the sheep's fleece will need to be heavier than 41.1 kilograms.