You know how some people say they wish their puppies would stay small and cute forever? Well, for one dog owner in Phoenix, Arizona, that turned out to be a reality, as her 2-year-old German Shepherd still looks like a couple-of-months-old pup.
Looking at Ranger, you could never tell he is an adult German Shepherd, but that's only because he suffers from a rare condition called Pituitary Dwarfism. He was diagnosed after an infection caused by a parasite called Giardia, and even though he has had to deal with several side effects, like shedding fur and flaky skin, he managed to get the right treatment and leads a normal life. Plus, being stuck in puppy-hood forever does have its perks, like thousands of adoring fans on social media and constant attention from passers-by. Ranger captures the hearts of most people that take a look at him, and judging by the photos below, is there any question why?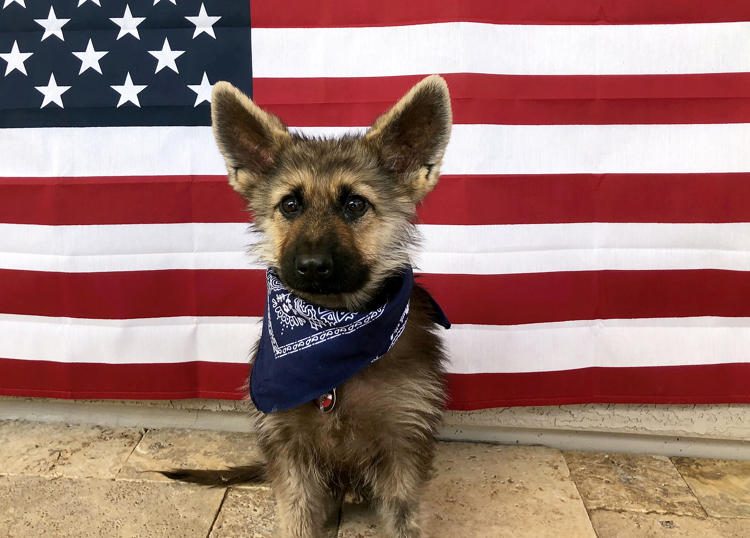 Photo: Ranger/Instagram
"When we originally got Ranger from the breeder, he was smaller than all his other littermates, but we figured that was because he had a parasite called Coccidia," owner Shelby Mayo told Bored Panda. "In the weeks following, we took him home and he was parasite free but later on ended up getting a parasite called Giardia. At the same time, we also discovered that Ranger had a large infection on his neck. We were eventually able to get the infection under control, fast forward a few months later we were finally able to get rid of Giardia."
View this post on Instagram
Even after recovering from the parasite infection, Ranger's owners noticed that he wasn't growing at the rate he was supposed to grow anymore, and soon a vet confirmed that he was suffering from dwarfism. That meant he was stuck in puppy form forever, and despite the negative side-effects, it opened the way to social media stardom.
View this post on Instagram
Today, Ranger has over 100,000 followers on Instagram, many of whom complement his youthful looks daily and daydream of having their very own perennial puppy.
View this post on Instagram
View this post on Instagram
View this post on Instagram