Temperature-controlled rooms, king-size beds, a dreamy playground and gourmet chow are just some of the things felines can enjoy at Catzonia, the world's first five-star hotel for cats.
Located in Damansara, just outside Malaysia's capital city of Kuala Lumpur, Catzonia was set up to offer pampered felines a lavish holiday whenever they need a break from their daily routine, or when their loving masters are away and can't offer them the attention they deserve. Featuring a total of 35 rooms split into four categories, Catzonia is manned by a crew of feline lovers who promise to play with the guests, groom them and generally make sure their stay is as comfortable as possible.
"We believe that cats need holidays too," the Catzonia Hotel website states. "They always prefer to be treated as a boss. It means the environment must be felt like home, always being cuddled and hugged, and most importantly they don't want to feel lonely."
Photo: Catzonia/Facebook
The hotel's most luxurious offering, the VVIC (Very Very Important Cat) room, features three king-sized beds, a mini-playground, and a separate toilet, and can accommodate up to 10 felines at a time. The other rooms are not too shabby either, featuring air-conditioning, showering facilities, queen, double or single beds and even Wi-Fi internet. Packages also include a range of grooming services, including "medicated grooming", where they use a special shampoo that helps cure cats' skin problems and clear out any fleas.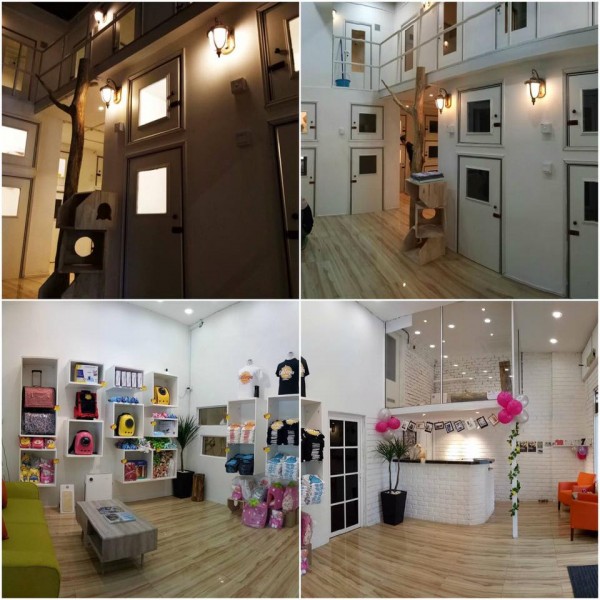 Photo: Catzonia/Facebook
The more expensive rooms at Catzonia also feature 24-hour CCTV surveillance, and owners can actually keep an eye on their beloved pets at all time via a smartphone app. Cats can enjoy stays of between three hours and a year, starting at 25 RM ($5.5) per night.
Photo: Catzonia/Facebook
Catzonia is definitely not the world's only luxury hotel for cats – in fact such establishments have been popping up all over the world – but it's definitely the first to advertise itself as the "world's first five-star hotel for cats".
via The Telegraph