A farmer from Southern China's Jianxi Province managed to move his entire house 40 meters away from the site of a road construction site, by using an impressive system of wooden sleepers and winches.
Gao Yiping had completed work on his three-storey house in Zhouxi Town in 2014, and he and his family had only lived in it for just over a year when local authorities notified him that it was standing right in the middle of a new road construction site and needed to be demolished. The state would offer some compensation, but Gao, who had spent around 1 million yuan ($160,000) and several years building his dream home, just couldn't bare the thought of seeing it demolished so soon. So, last year, he started searching for an alternative.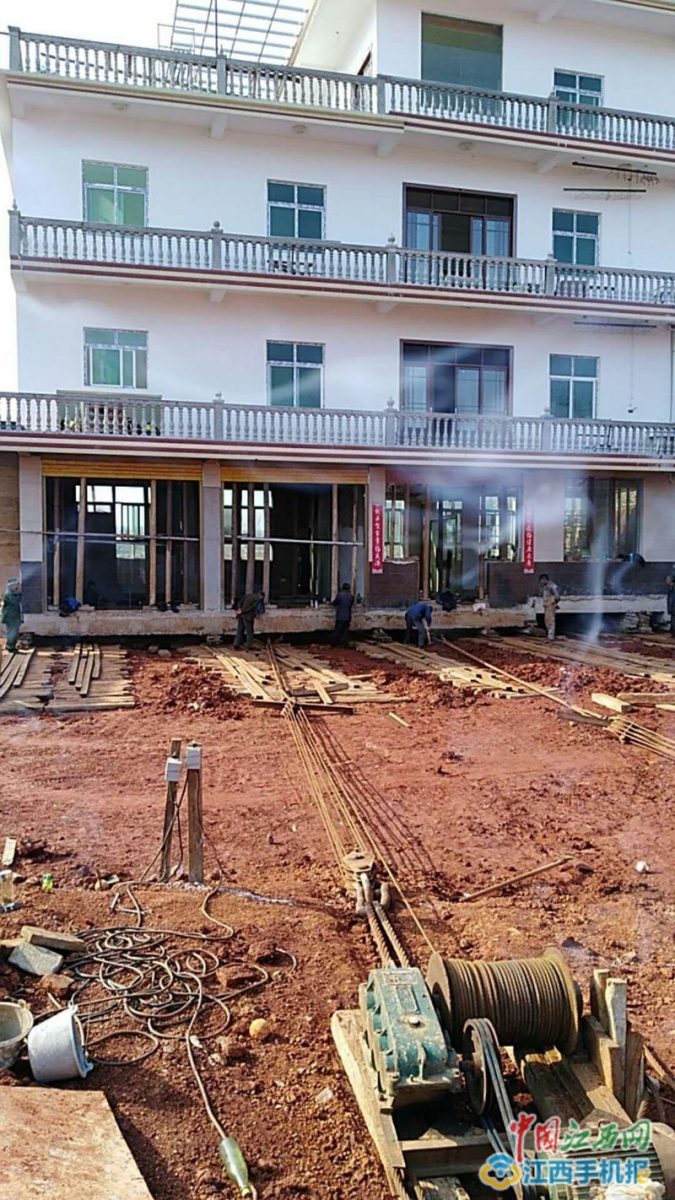 After hearing about his predicament, one of Gao's friends suggested he contact a company Yancheng, Jiangsu Province, which allegedly specialized in moving houses over short distances. With no other choice than having his new house demolished and rebuilt somewhere else, the farmer contacted the company and hoped for the best.
The farmer expected to receive over 400,000 yuan ($63,000) in compensation from the Chinese government, for relocating, and he decided that he would gladly pay all of that to the moving company, if it meant avoiding demolition and having to build his house all over again. Luckily for him, the company said the move was feasible and would cost him less than he had anticipated.
"All things considered, even if I spent 400,000 on the move, I still felt it was worthwhile, if only considering the time saved building a new house," Gao Yiping recently told Chinese reporters.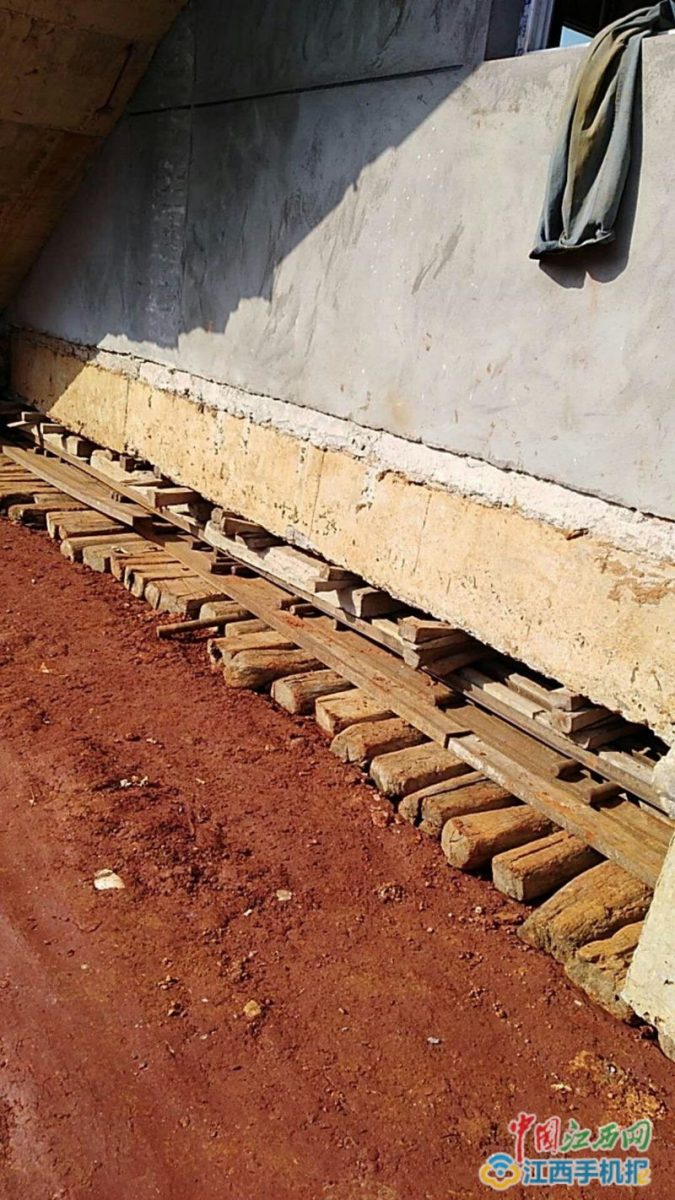 In September 2017, the farmer hired a professional construction team to basically detach his house from its foundation, while at the same time preparing the land around it for the tricky moving operation. When everything was ready, it was time for the professional building moving company to earn its high fee.
40 meters may not sound like a lot, but considering Gao's three-storey house weighed a reported 1,000 tonnes, moving it all that distance was never going to be easy or quick. According to Back China, the entire moving process lasted a month and a half, and required around 1,000 wooden sleepers.
I'm no expert, but judging from the photos taken during the operation, the large house was raised from the ground and placed on the wooden sleepers. It was then slowly pulled using several strong ropes and winches.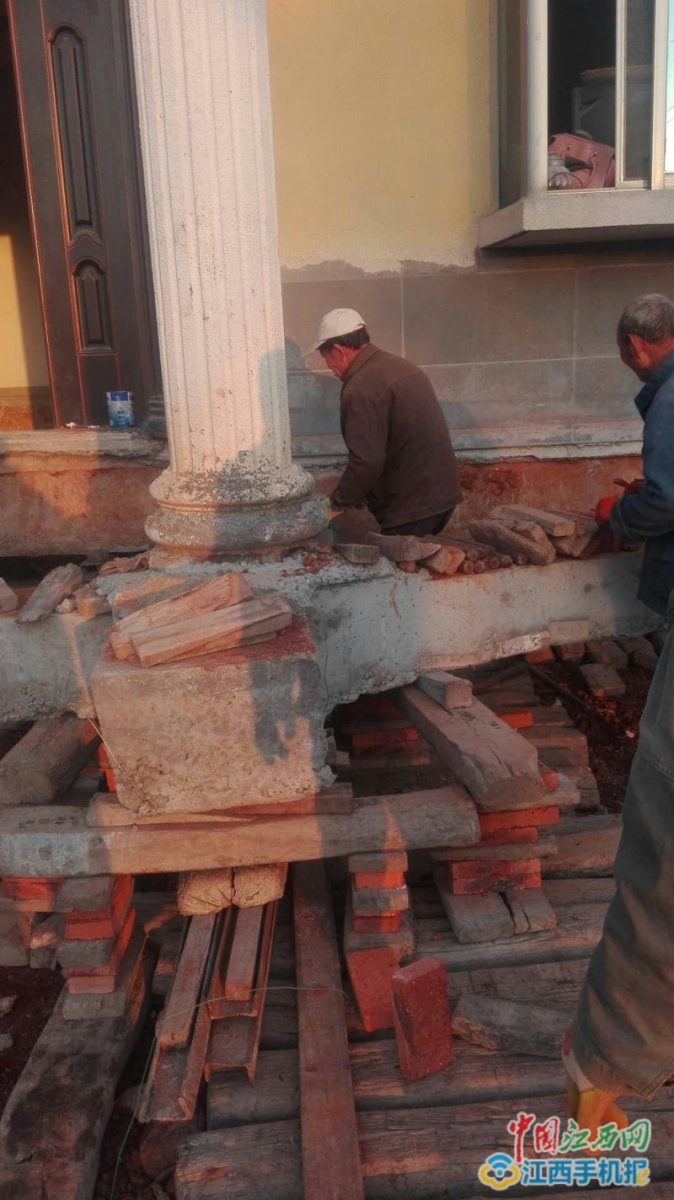 In the end, Gao Yiping ended up paying 220,000 yuan ($35,000) to the moving company, as well as another 110,000 yuan ($17,500) on having the house detached from the foundation and renovating the entire floor. That's a total of 330,000 yuan ($52,500), less than he had anticipated, and way less than he would have spent on rebuilding the whole thing from the ground up. To top it all off, he received a generous compensation of 680,000 yuan ($108,000), so he not only kept his house intact, but he actually turned a nice profit.
Despite the apparent success of the monumental moving operation, many were skeptical that the house was still safe to live in. They claimed the move must have certainly weakened the structure and caused the walls to crack, not to mention the detachment from the original foundation.
Gao, however, claims otherwise, He told reporters that he and his family have lived in the relocated house for three months now, and so far there are no crack in the walls. Furthermore, since he built an even better foundation for it than before, he is sure that the house is even sturdier now.
The farmer said that he would recommend this process over demolition to anyone, It saves money, time and effort, and also reduces environmental pollution.
His success story has no inspired one of his neighbors, whose house – built in 2016 – is also located on the new road construction scheme. His home has to be moved 120 meters, but after doing the math, he too figured that it would cost less to have it moved than to have it demolished and rebuilt somewhere else.