An octagon-shaped Illinois home listed on Zillow for $250,000 went viral online a few days ago, not for its shape or asking price, but for its all-black exterior and interior.
The now-famous "goth house" of Illinois shot to internet fame after being featured on the Instagram account "Zillow Gone Wild" where people quickly noticed its unusual dark exterior. Upon closer inspection, they realized that the interior decor was not much different. There were some white floor and wall tiles and some grey furniture here and there, but everything else stuck to the black theme of the place, which isn't something you see every day.
The goth house is the property of Illinois realtor Seth Goodman, who bought it in August for just $75,000. He had always been fascinated by its octagon shape and had faith that with a bit of renovation he could resell it for a nice profit. So when the property hit the market, he decided to turn it into his next "makeover" project.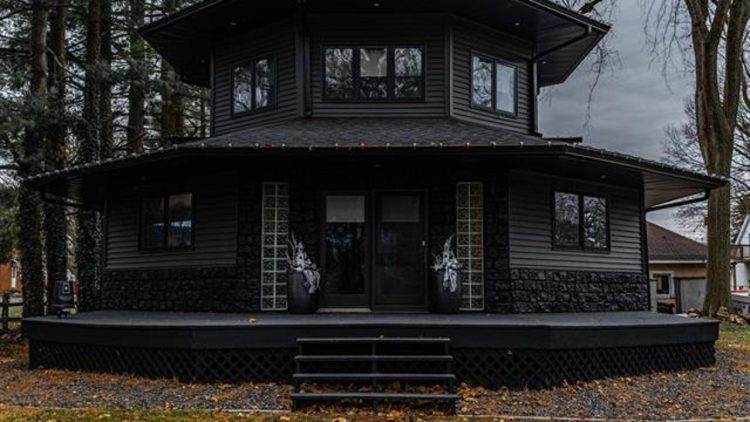 Goodman never intended to go full goth on his new property, it just sort of happened. First, he installed a black roof, then decided he wanted matching gutters as well, before getting matching siding and finally painting the whole place black. As for the interior, after completing the outside, he decided to do the same on the inside.
The two-bedroom, two-bathroom, two-storey home is spread over a generous 2104-square-meter block and gets a lot of natural light thanks to its unique shape and numerous windows. So even though black hardly seems like an appropriate color for the interior, it actually works quite well.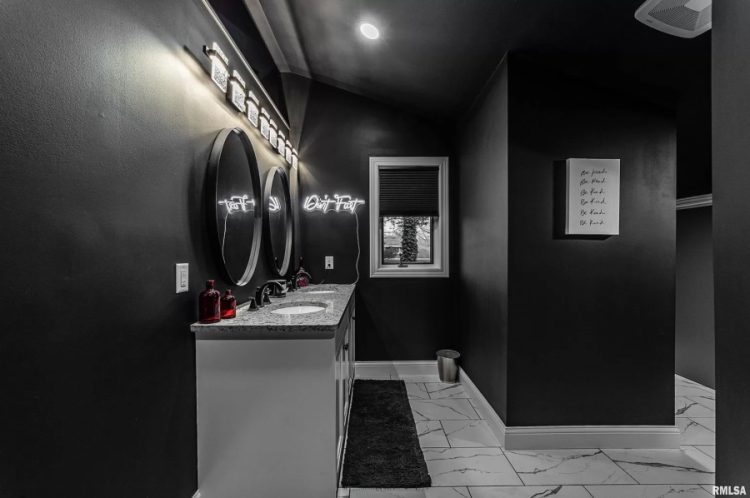 The goth home has been getting a lot of attention on social media lately, but Seth Goodman says he has yet to receive any serious offers for his property. The price currently sits at $250,000 on Zillow and Realtor.