Photos of a so-called "mushroom house" sitting on a narrow concrete staircase have been doing the rounds on Japanese social media and leaving viewers scratching their heads in disbelief.
The viral photos were originally posted by Japanese Twitter user Yuko Mohri, but have since been shared over 20,000 times on the popular social network alone. They show what looks like a one-storey house perched on a very narrow concrete staircase, somewhere in Japan. Such a sight would raise a few eyebrows anywhere in the world, but even more in the island country, where powerful earthquakes occur fairly often.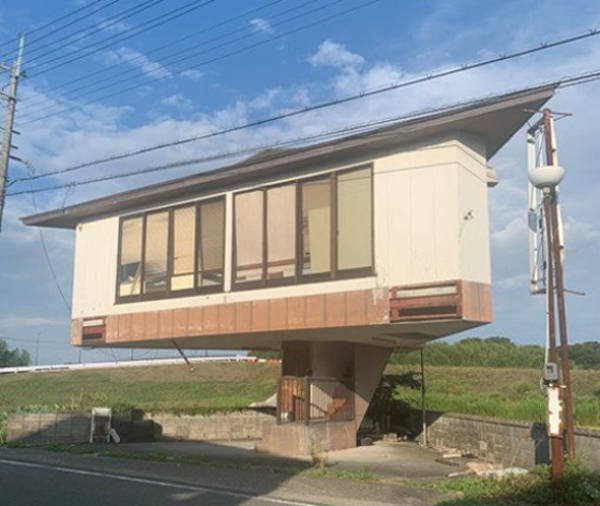 Photo: @mo_hrizm/Twitter
After the photos went viral, many were quick to call BS and claim that the photos had been doctored to give them that 'wow' factor. That does happen pretty often nowadays, but it's not the case here. Twitter user Trickle Guro was quick to share the Google Earth coordinates of the bizarre house and, believe it or not, it looks even stranger than in the pictures.
The mushroom house is located at Jobanki Prefectural Road 294, Azumigawa Town, Takashima City, Shiga Prefecture 520-1211, and appears to have been inhabited at least at one point. As for the reasons why its owners decided to build it like a modern Baba Yaga's house, that remains a mystery.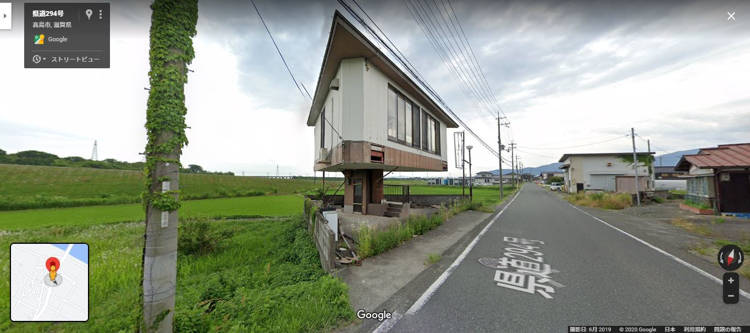 But not knowing all the facts has never stopped people from speculating and this story is no exception. Some claimed that the bizarre design helped the owner save on property tax, which seems unlikely, while others suspected that this was the only solution to get two parking spaces out of a really small plot of land.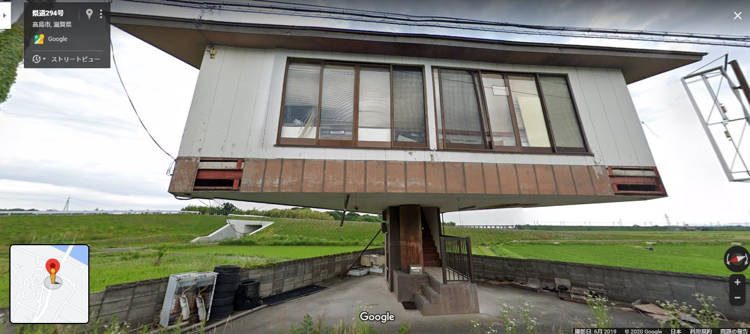 Whatever the case may be, I think w can all agree that this is one of the strangest house designs ever.