Japanese artist 慧人 (Keito) has been drawing a lot of attention on social media with his incredibly realistic colored pencil drawings which are almost impossible to tell apart from actual objects.
Trompe l'oeil (literally "cheat the eye" in French) is a centuries-old painting and drawing technique design to do just what its name implies. Obviously, the degree to which the viewer is deceived depends mostly on the talent of the artist, and in the case of Keito, an 18-year-old youth from Japan, the deceit is almost always guaranteed. The young artist's 3D rendering skills are so off-the-chart that some of his artworks don't even look like drawings.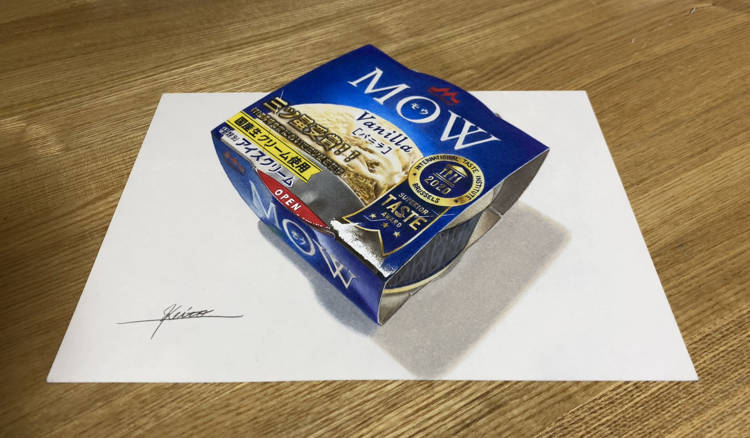 Photo: @yassun0222K/Twitter
Keito, who posts under the moniker Yassun0222K on Twitter and Instagram, has not only mastered the art of shading to create the illusion that the objects depicted in his artworks are three-dimensional, but he is also an expert at recreating the textures of the different things he is trying to imitate.
View this post on Instagram
Looking at his stunning drawings, it's easy to see how Keito managed to attract almost 50,000 followers on Twitter, and over 4,000 followers on Instagram. If anything, those numbers don't do his talent justice.
View this post on Instagram
If you're a fan of hyper-realistic optical illusions, check out the art of German artist Stefan Pabst, or the trompe l'oeil masterpieces of Marcello Barenghi.
View this post on Instagram
And who could forget the insanely realistic black and white drawings of Keito's countryman, Kohei Ohmori?
View this post on Instagram
View this post on Instagram
View this post on Instagram
View this post on Instagram