Yan Junhai, a talented street artist from the Chinese city of Changsha, in Hunan Province, has been getting a lot of attention online thanks to his ability to create detailed busts of passers-by in a mater of minutes.
Junhai recently rose to internet fame after a video of him working his magic on the streets of Changsha went viral on Chinese social media. Posted by CGTN, the short video shows him moulding pieces of clay into shockingly detailed busts of random people on the street. Yan Junhai only uses his bare hands and a fine clay sculpting knife, in  what seems like dim light, but the results of his work are nothing short of awe-inspiring.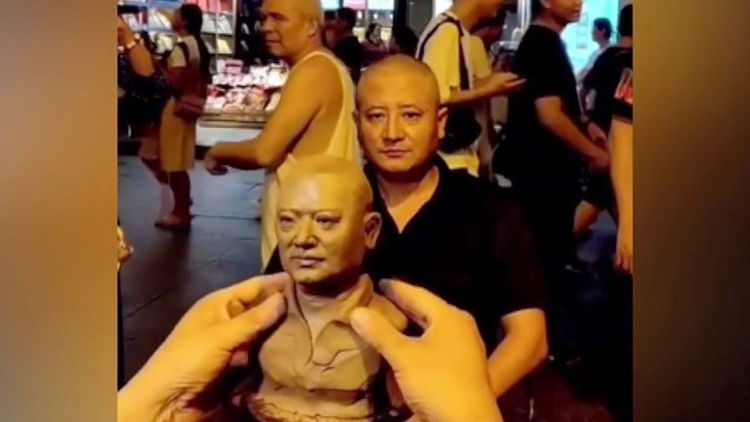 According to CGTN, Yan Junhai's family have been clay sculpting for five generations, and he himself has been honing his skills since he was eight-years-old. That doesn't mean very much, considering we don't know his current age, but judging by some photos of him, I'd say he's in his 40's, at least.
The talented artist was first mentioned in the media last year, when he created a life-size replica of the FIFA World Cup out of clay. His clay busts are much more impressive, though.
So if you're ever in Changsha and want a unique souvenir, look for a street artist carving clay busts, you won't regret it.