A talented food artist from Japan has getting a lot of attention on Instagram for her ability to turn plates into delicious works of art by painting them with melted chocolate.
Most parents often tell their children not to play with their food, but if the melted chocolate of Japanese artist Norico are any indication, playing with your food can lead to some spectacular results. Using only her fingers and some basic kitchen utensils, Norico can painting anything from portraits of Japanese celebrities and popular cartoon characters, to abstract geometric motifs and wedding reception messages. The ephemeral nature of her art allows Norico to experiment at her heart;s desire, and in her Instagram and YouTube videos she often cleans her unusual canvas several times after creating some exceptional painting and start all over again.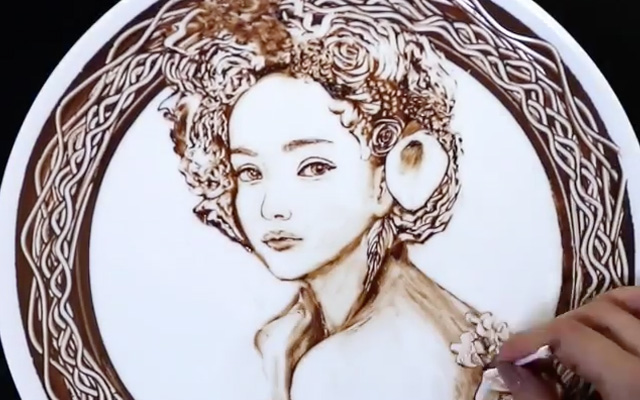 Photo: Norico/Instagram
Norico showcases her immense talent on Instagram and YouTube, and also takes commission work via the same social networks.
View this post on Instagram
View this post on Instagram
View this post on Instagram
View this post on Instagram
View this post on Instagram
View this post on Instagram
View this post on Instagram
View this post on Instagram
View this post on Instagram