Looking at the work of Russian artist Roman Booteen, it's easy to see why people consider him a master at hand-engraving coins, but what most people don't know is that many of his masterpieces also feature jaw-dropping mechanical surprises.
One of Roman's latest creations is a prime example of why people  are so blown away by his skill. It's a silver dollar featuring the  detailed carving of a knight and woman looking at a indentation on a wall. In a video posted on his Instagram, the artist reveals that the knight's sword is actually removable and can be inserted into a little notch on the edge of the coin to slide open the wall indent and reveal a golden chalice. And this is just one of the cool things that Roman Booteen has made over the years.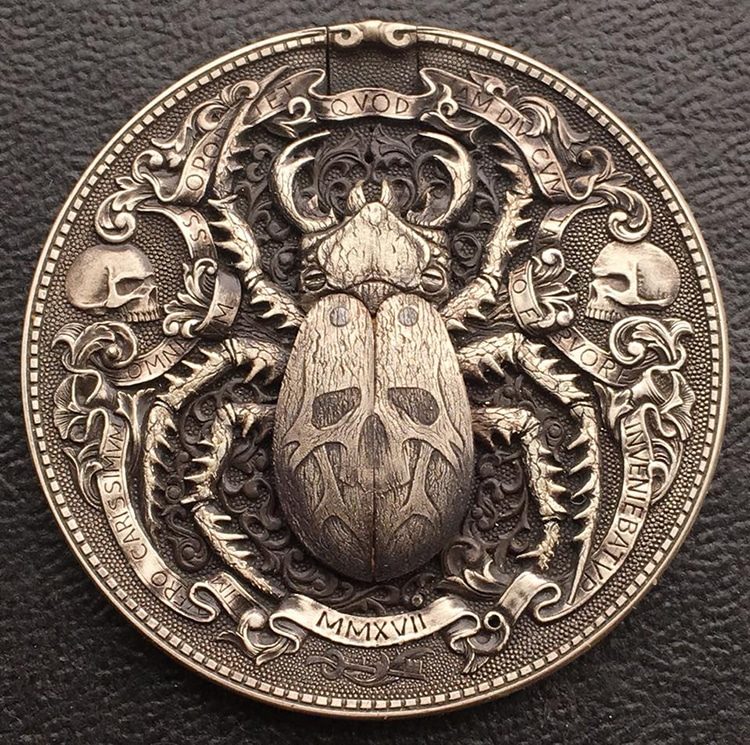 Photo: Roman Booteen/Instagram
Another impressive artwork in Booteen's portfolio is the Gold Bug, a special piece inspired by Edgar Alan Poe's The Gold Bug and carved from two Morgan dollar coins from 1921 and a five dollar gold coin from 2015. A mechanism on the edge of the special coin allows its wings to open and close when pressed, revealing and concealing the 22K gold body of the finely carved scarab.
View this post on Instagram
Roman Booteen has carved over 50 custom coins, but also specializes in cigarette lighter carvings, some of which are simply breathtaking. You can check out his most impressive creations on his Instagram.
View this post on Instagram
View this post on Instagram
View this post on Instagram
View this post on Instagram
View this post on Instagram
View this post on Instagram