Looking at the stylish garments made by graduating art student Rie Sakamoto, you'd be tempted to think they are made of brown yarn, but in fact, every piece in her collection is made of knitted rubber bands.
Rie Sakamoto is graduating from Tama Art University, in Tokyo this year and for her thesis she decided to focus on the humble but versatile rubber band. From a staple of office stationery to improvised wrist strap, the rubber band has literally hundreds of uses, but fabric for fashionable clothes most likely wasn't one of them. But that was before Sakamoto got her hands on a few thousands of brown rubber bands and knitted them into dresses, bolero jackets, and more.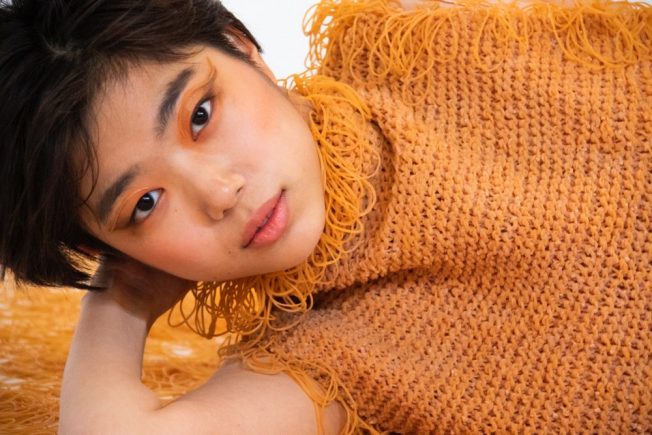 Photo: Rie Sakamoto/Twitter
Sakamoto said that her project was inspired by the realization that the rubber band has so many more uses than immediately meets the eye. Apart from its functional qualities, the beauty of the material was particularly impressive, so she set out to emphasize it in a completely original way.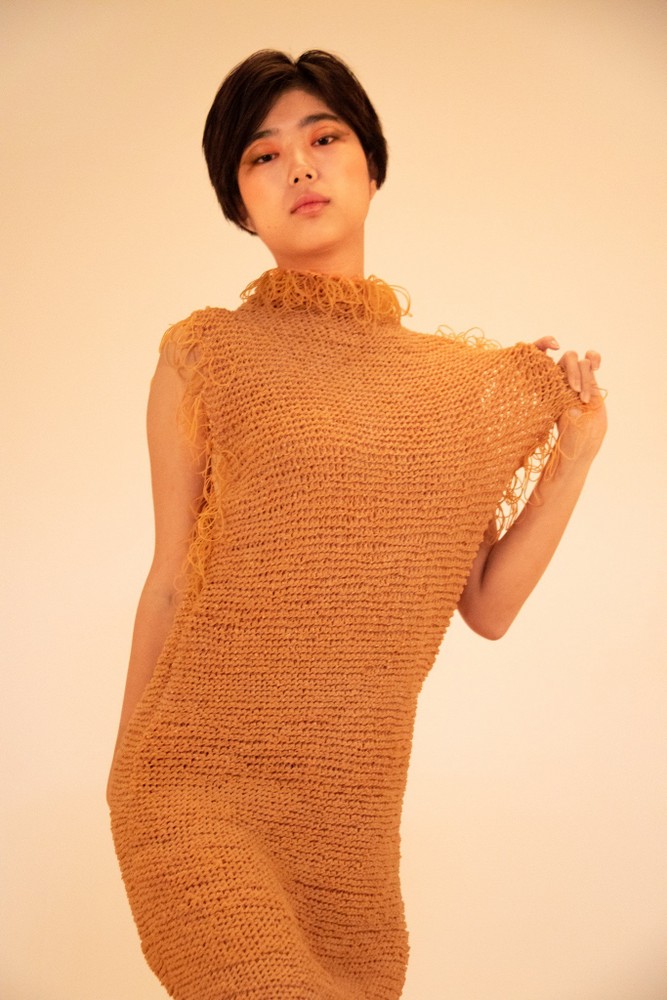 Photo: Rie Sakamoto/Twitter
The young art student's "Rubber Collection" was on display in Tokyo as part of a group exhibition of graduating seniors last month, and her rubbery clothes got a lot of attention. The exhibition has since ended, but you can follow Rie's progress with the unusual clothing material by following her Twitter account.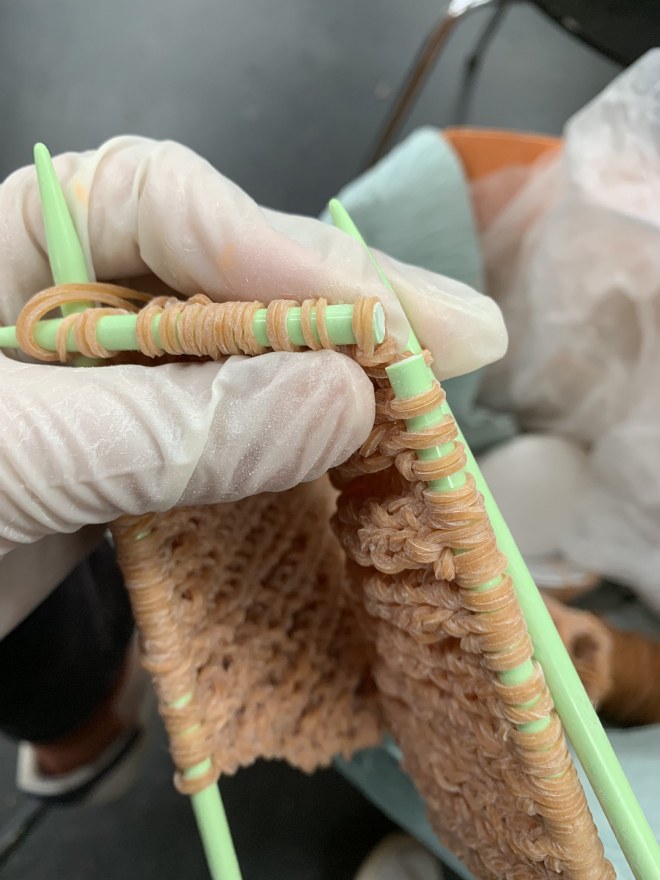 Photo: Rie Sakamoto/Twitter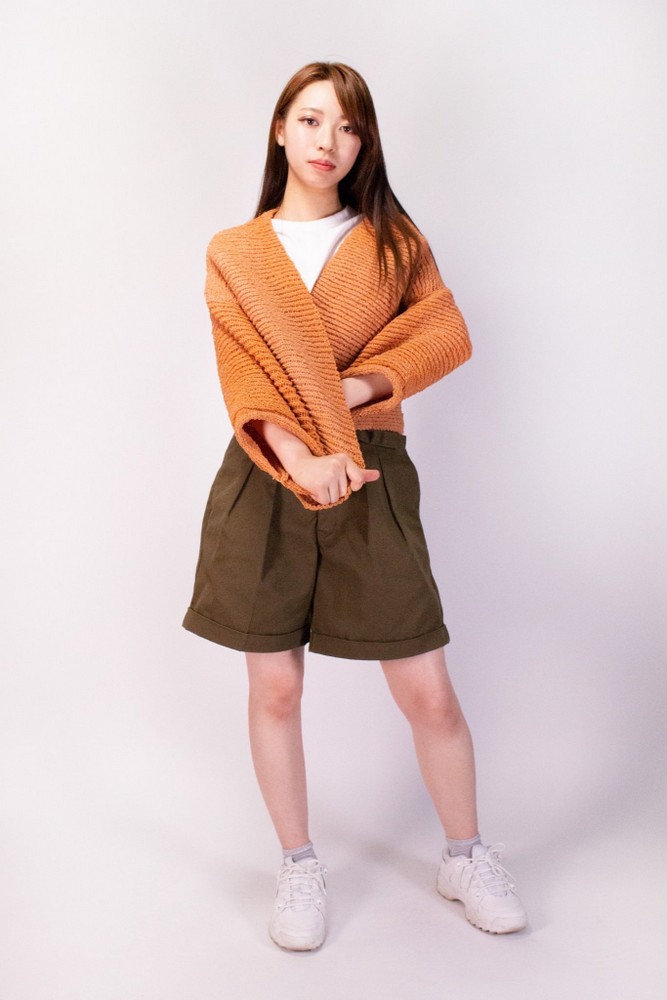 Photo: Rie Sakamoto/Twitter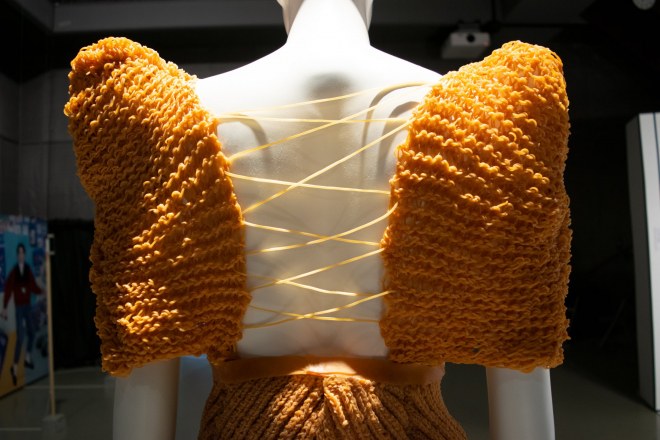 Photo: Rie Sakamoto/Twitter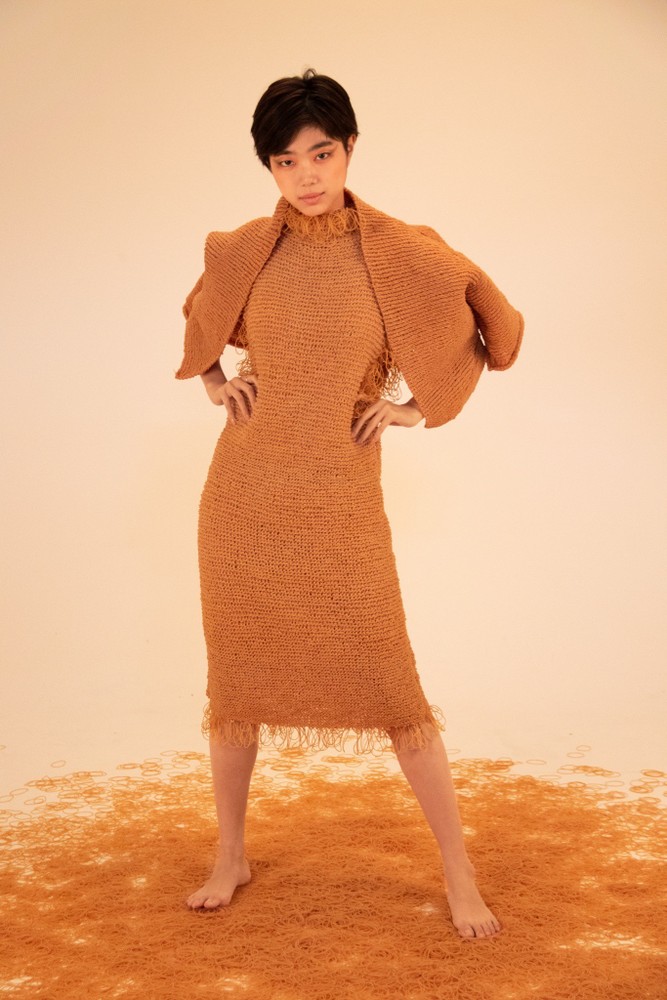 Photo: Rie Sakamoto/Twitter
via Spoon & Tamago