The Museum of Old and New Art (MONA) in Tasmania, Australia, isn't the only museum to have shut its gates because of the Covid-19 pandemic, but it stands out because of its unique, human artwork.
As hard as it is to believe, Tim is both a man and an artwork. A former tattoo parlor owner from Zurich, in Switzerland, he agreed to have his back tattooed by artist Belgian artist Wim Delvoye in 2006, and has been exhibiting his body art in museums and art galleries ever since. He has been coming to MONA since 2011, for stints that can last up to six months at a time and see him sitting with his legs crossed on a plinth, in complete silence, showing off Delvoye's artwork. And even though MONA closed down on March 18, he continues to sit in the empty museum for six hours a day. That is his job…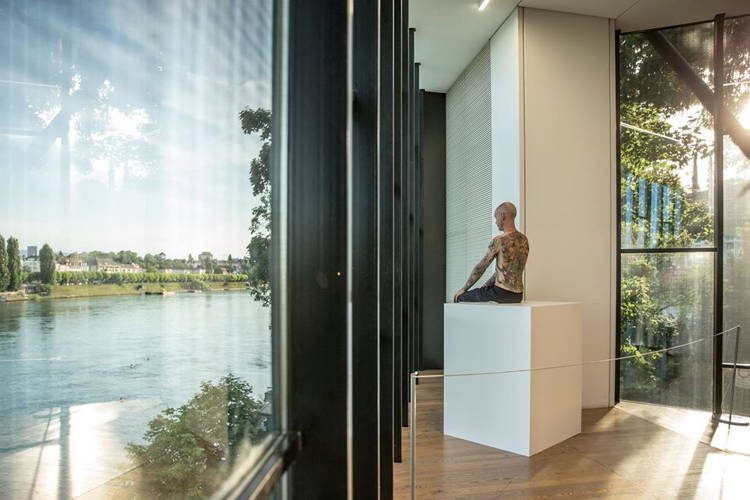 Photo: Wim Delvoye/Facebook
Tim learned about Wim Delvoye's plan to create a human artwork from his girlfriend, and immediately said that he would be up for it. After meeting with the artist, he sat through 40 hours of tattooing over two years. A few years ago, the art on his back – an artistic tattoo of the Madonna with a skull above her head – was sold to German curator and collector Rik Reinking for €150,000 ($162,500). Tim himself received a third of the sum.
When Tim dies, his tattooed skin will be removed and preserved as a canvas by the collector who bought it, but until then, as part of his contract, he has to showcase Delvoye's artwork in galleries and museums around the world three times a year. Right now he is in Australia, sitting on a plinth in Tasmania's Museum of Old and New Art , even though it's been closed down since March.
For six hours a day, every day, Tim sits on his plinth, showing off his back tattoo. Even though there is no one there to admire it, he is also live streamed via the internet, so who knows, maybe there is actually someone wanting to see his tattoo, or rather Delvoye's. Tim never gives interviews, he doesn't speak to anybody and doesn't even show his face, if he can help it. He is just a canvas for an artist's masterpiece.
"It's not the Tim show," Tim said in a video for MONA. "I'm just decoration in the Wim show."