Monika Falčik, a 22-year-old makeup junky from Lithuania, has been getting a lot of attention on social media lately for her impressive optical illusions, using face paint and makeup to make her face look warped, sliced or detached from her head.
Falčik has been getting some attention on Instagram for a while now, by posting mainly makeup and travel related photos, but her number of followers skyrocketed once she started posting facial optical illusions, late last year. It all started on Halloween, when Monika decided to use some of the tricks she had learned watching makeup and special effects tutorials on YouTube to give herself a creepy look for the holiday. She got huge feedback from her Instagram followers, and she's been treating them to various optical illusions ever since.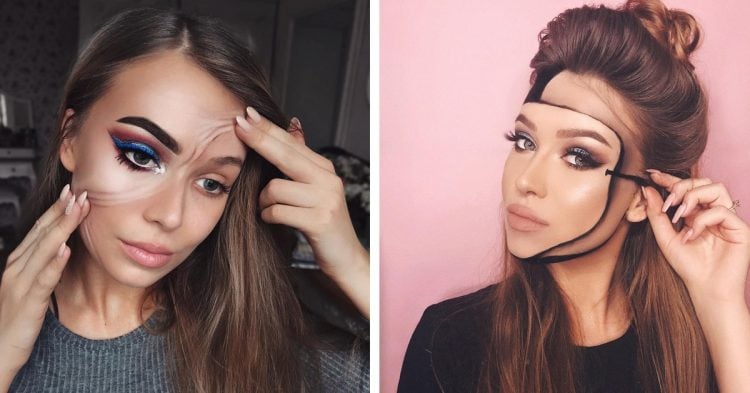 Photo: Monika Falčik/Instagram
The young makeup enthusiast says she finds inspiration everywhere, from everyday life, to body-painting shows like Skin Wars  and even other optical illusions specialists like Mimi Choi, whose works she admires very much.
Apart from mind-boggling illusions, the 22-year-old Instagram star also experiments with gory special effects, using fake blood and latex to make her face and body looked scarred, mangled or even punctured completely.
Monika says her goal for 2018 is to find a team that can help her set up a YouTube channel so she can post her own makeup and face painting tutorials.