The fluffy pillows of Norwegian artist Håkon Anton Fagerås look perfect for smashing your face into after a long, hard day, but I wouldn't recommend it, since they are carved out of white marble.
For thousands of years, blocks of marble have been carved into awe-inspiring artworks by some of the most talented sculptors in human history. It is perhaps the most used material in the history of art, and for good reason. There is a certain elegance, even a delicateness to it, qualities that help artists use it to express the nuances of human emotion, despite its rigid nature. These properties of marble inspired Håkon Anton Fagerås to sculpt the rock into something that would embody its qualities perfectly.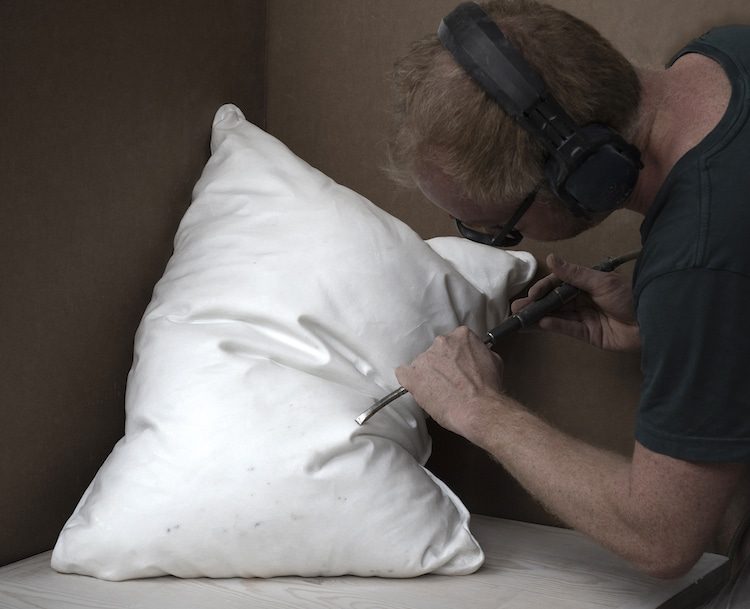 Photo: Håkon Anton Fagerås
"Because of the material qualities of marble itself, it appears fragile. It's quite fragile, but it's not that fragile, and yet it appears so because of the translucency and pureness of the stone," Fagerås told Sculpture Atelier in an interview.
View this post on Instagram
How the Norwegian artist is able to use tools like pneumatic hammers and chisels to get every crease and fold just right is beyond me; there is literally no way to tell his marble pillows from real, feather-filled ones.
View this post on Instagram
For more of Håkon Anton Fagerås' work, check out his official website and Instagram page.
View this post on Instagram
View this post on Instagram