After using her face for stunning make-up illusions that left people scratching their heads, Instagram superstar Mimi Choi is focusing on other body parts, primarily her arms and legs, with similar results.
A former schoolteacher turned makeup artist, Vancouver-based Mimi Choi took social media by storm three years ago with her incredible optical illusions. Using makeup, body paint, mountains of patience and innate talent, Choi managed to turn her face into a canvas for all sorts of trompe l'oeil artworks that fascinated millions of people around the world. It's no wonder that she boasts over 1 million followers on Instagram alone, as her account is definitely one of the most attention-worthy on the popular social network.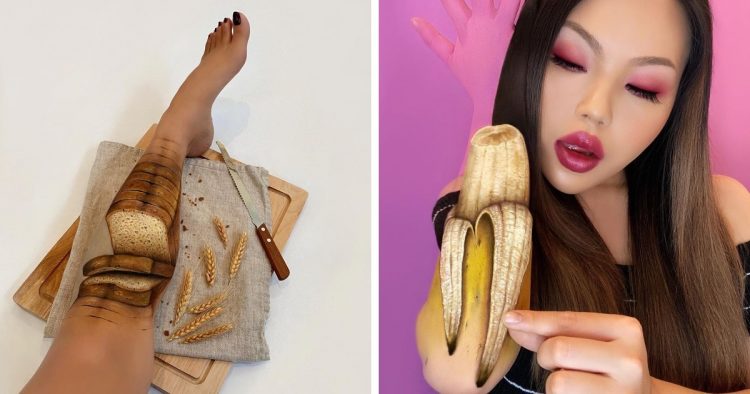 Photo: Mimi Choi/Instagram
It's not just Mimi Choi's Instagram fan base that has changed since the last time we featured her works on Oddity Central. Her style has evolved as well, moving from artworks that focused almost exclusively on her own face, to more complex and realistic-looking ones that involve her limbs.
Looking at that ultra-realistic loaf of bread painted on her leg, or that crumbling LEGO block revealing her other lef to be an empty shell, you could swear they involved the use of digital editing, but this is Mimi Choi we're talking about here; her talent is pretty much unquestionable at this point.
For most of these mind-boggling masterpieces, be sure to check out Mimi Choi's Instagram, it's definitely worth your time, especially if you're into optical illusions.