It's hard to believe, but the bag of potato chips you're looking at right now isn't real, it's just an expertly drawn optical illusion.
Twitter user Shinoo (@ Shinoo_0215) has been getting a lot of attention this week thanks to his incredibly detailed color pencil drawings. Actually, calling his artworks "detailed" is a bit of an understatement, considering how life-like they look. Take the bag of potato chips bellow, if you didn't know it was only a drawing, could you tell it apart from an actual, three-dimensional bag? Heck, I know it's a drawing and I still can't believe it.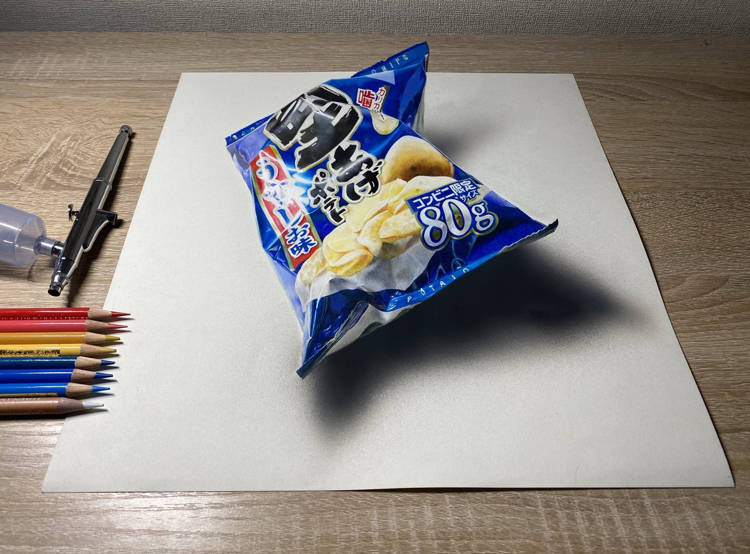 Photo: Shinoo/Twitter
Everything about Shinoo's drawings is perfect. From the expertly drawn details on the bag, to the way the light reflects off the crumpled bag and the realistic shadows, there's nothing that gives it away as a drawing. Luckily, the 19-year-old artist also posts photos of his masterpieces as works in progress, to convince his followers that they are just colored drawings.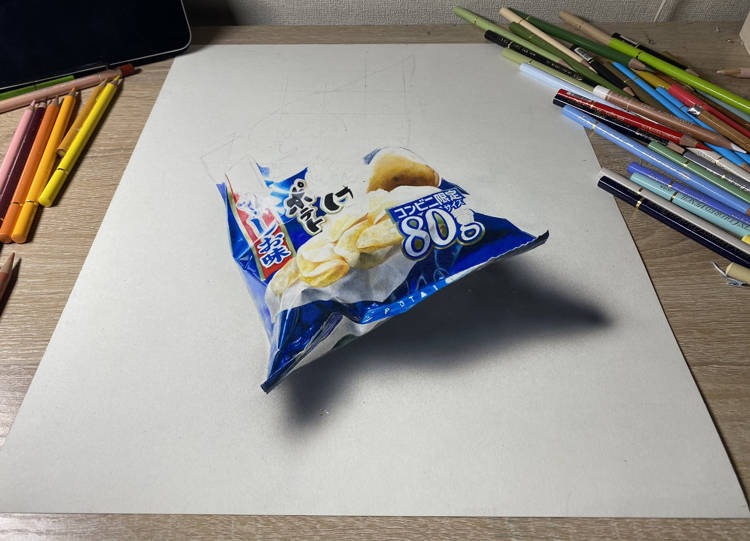 Photo: Shinoo/Twitter
But achieving this level of detail using colored pencils isn't easy. Shinoo told J-town that he spent around 50 hours working on the blue bag of potato chips, with most of that time spent getting the light reflections just right.
View this post on Instagram
The talented artist said that he mostly relied on colored pencils to create his stunning drawings, with the only two expetoins being a white pen for the light reflections and an airbrush for the shadows cast by the bags.
View this post on Instagram
We've featured some amazing optical illusions on Oddity Central over the years, but Shinoo's drawings are definitely up there with the best of them. For more of his insane artworks, follow him on Twitter.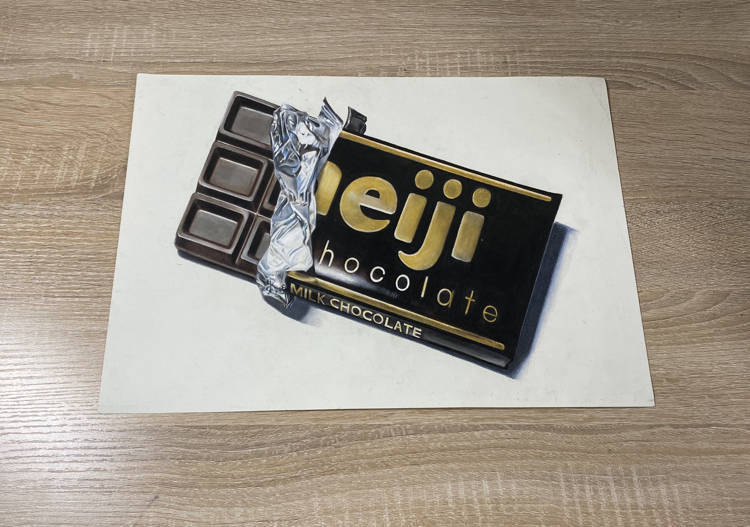 Photo: Shinoo/Twitter