Warped or cracked furniture isn't ideal, unless it's that way by design, which is exactly what makes the whimsical cabinets of Henk Verhoeff so special.
The retired carpenter from Auckland, in New Zealand, went viral the other day, after his daughter started posting pictures of his amazing wooden cabinets on Facebook. At first glance, they look digitally altered to create the illusion of cracks or warps, but in reality they are designed and executed that way by hand. And what makes his creation even more special is that they continue to remain functional, despite their apparent defects; the drawers all open and close, and despite the reduced space, thousands have declared their willingness to pay just to have one of Henk Verhoeff's wooden wonders in their homes.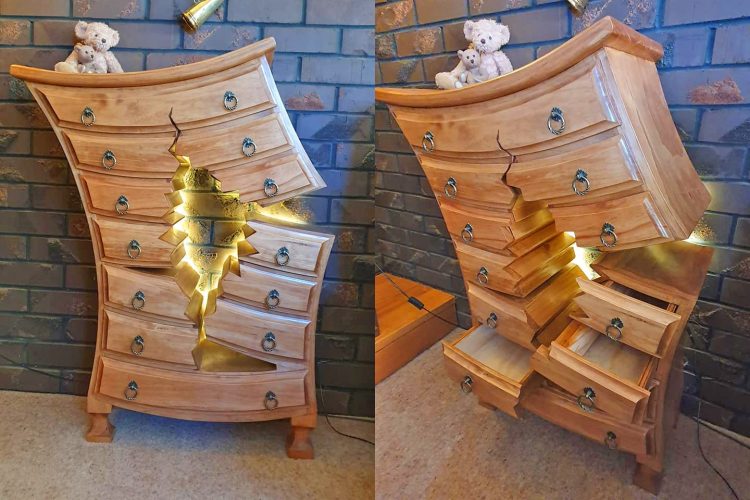 Photo: Henk Verhoeff/Facebook
"I describe my style of furniture as broken and weird. I like making weird furniture, something that you don't see in a shop," Verhoeff recently told Bored Panda. "It's hard to say how long each piece takes me. It's unset times during the week and it could easily be 80-100 hours."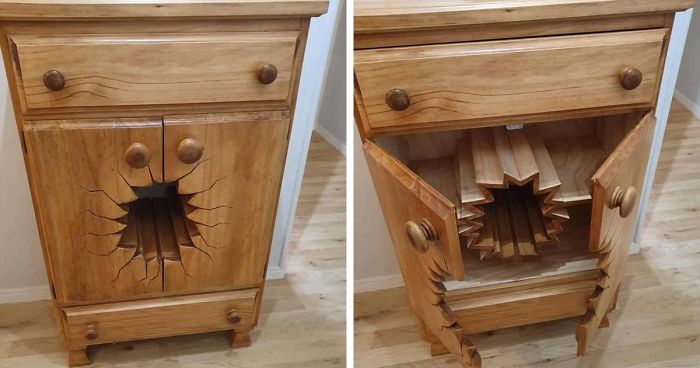 Photo: Henk Verhoeff/Facebook
As you can imagine getting the angles just right to create the desired visual effect, but still keep the wooden furniture functional is tricky, and the Auckland-based woodworker admits that he sometimes has to start over because of a mistake he may have overlooked.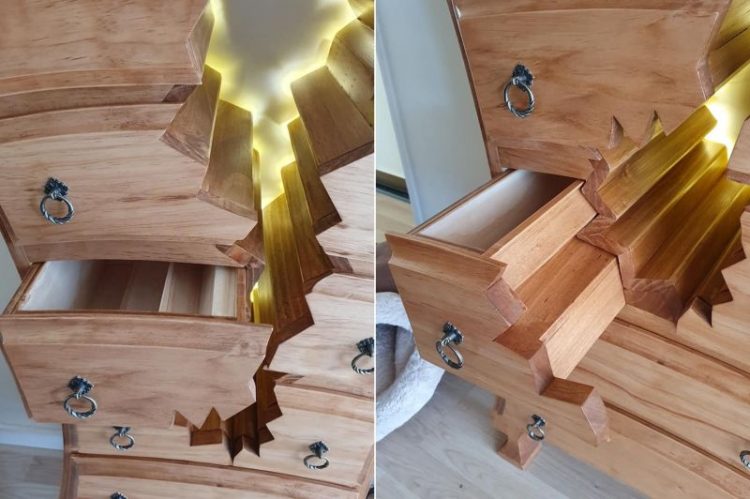 Photo: Henk Verhoeff/Facebook
To the dismay of many who would love to own one of these fairytale cabinets, Henk Verhoeff says that his wooden creations aren't for sale. He started making them "out of pure love", but when he gets bored with them he doesn't outright dismiss the possibility of selling them.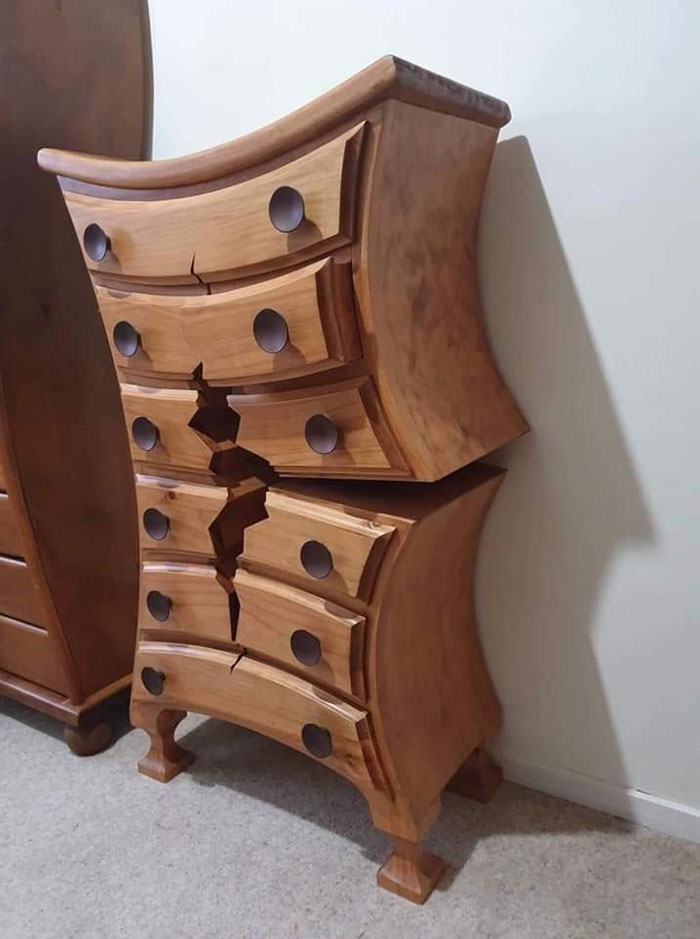 Photo: Henk Verhoeff/Facebook
I started creating them for the pure love of it without the intention of selling them. But when I run out of space, there will be an eBay auction or two. Everything is for sale… except for my wife," Henk joked.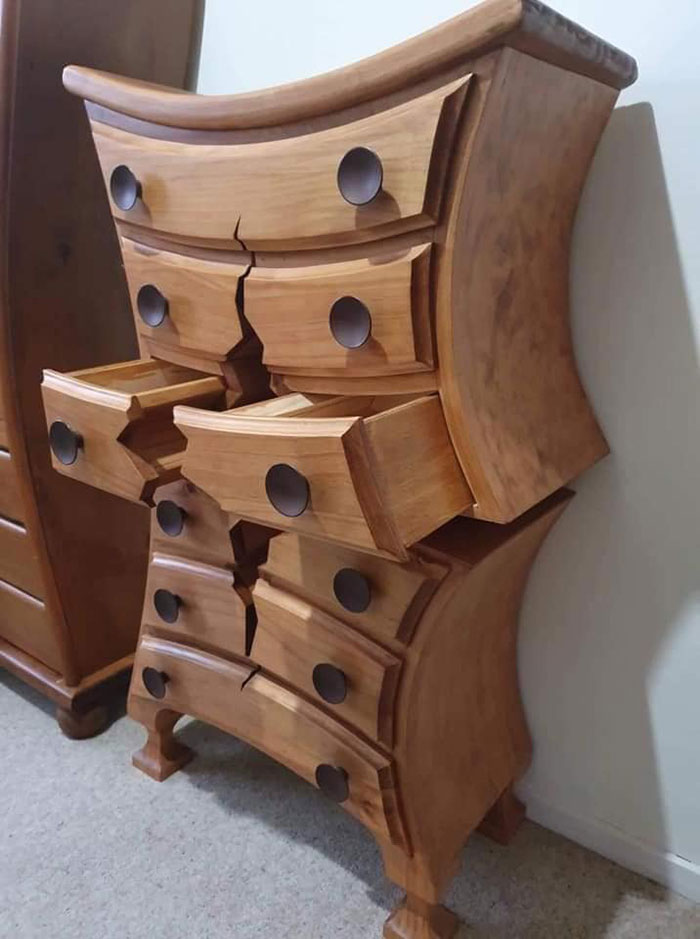 Photo: Henk Verhoeff/Facebook
Verhoeff's daughter, Linda, set up a Facebook page for his wooden wonders just six days ago, but the photos of warped or cracked furniture went viral almost instantly. The response has been so overwhlmingly positive, that Henk declared himself blown-away.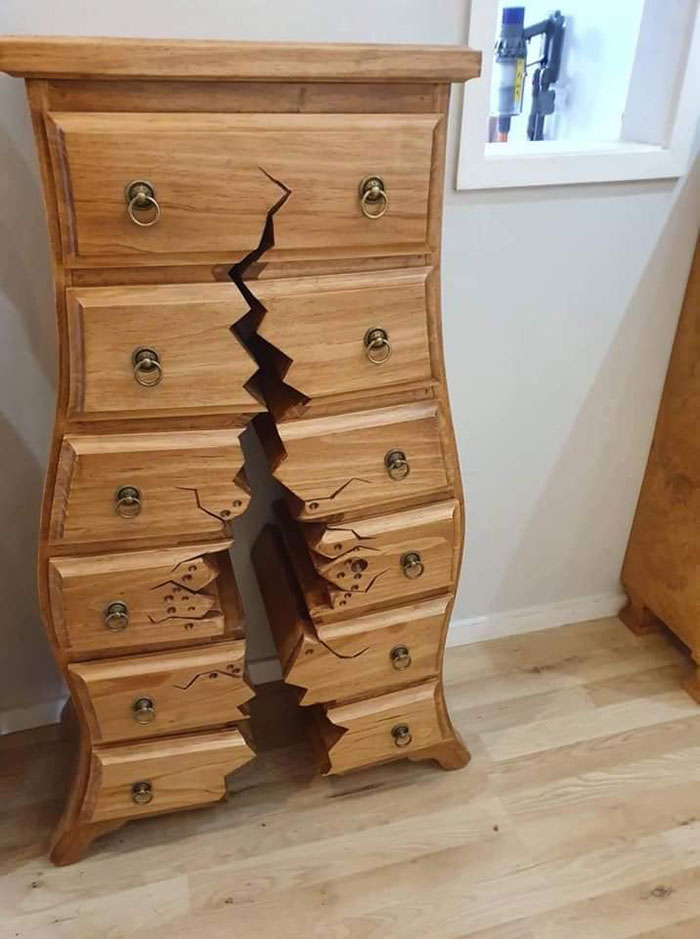 Photo: Henk Verhoeff/Facebook
"I was absolutely blown away at how this has gone viral, just a post my daughter put up on a page to share. I never expected ANYTHING like this," he said.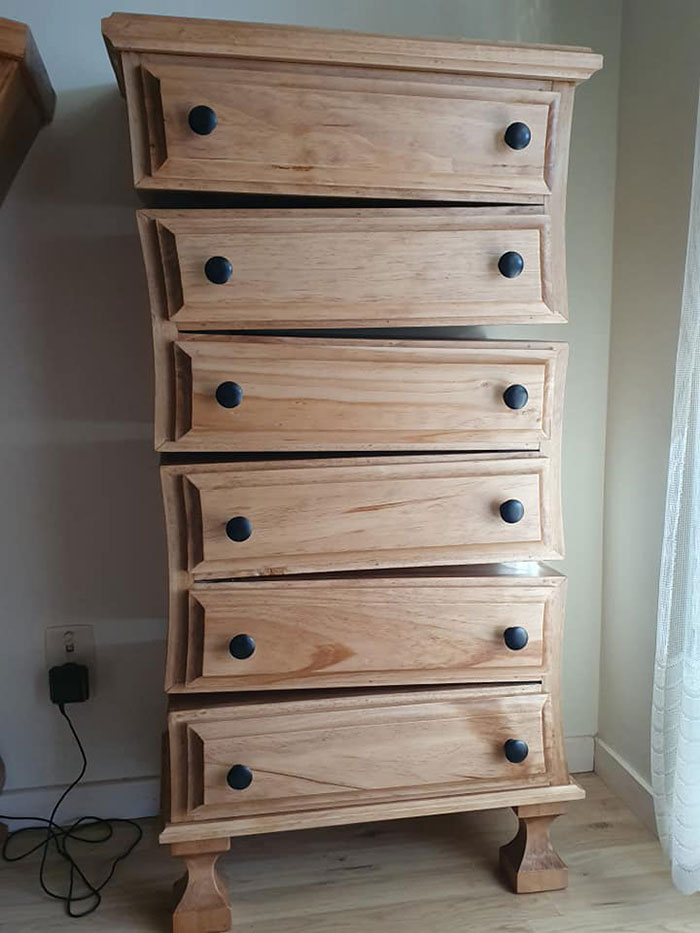 Photo: Henk Verhoeff/Facebook