Brazilian tattoo artist Clayton Dias has been getting attention for his signature holographic sticker tattoos that not only have the characteristic metallic shimmer of the real thing but also appear to be applied on the skin.
Sticker tattoos have become really popular lately, and the rising popularity of artists like Lucke Cormier is a clear example of that, but the tattoo style is continually evolving. Case in point, the work of Clayton Dias, a talented tattoo artist from Porto Alegre, Brazil, who has developed his own technique of giving sticker tattoos the holographic treatment, which gives them a characteristic metallic shimmer.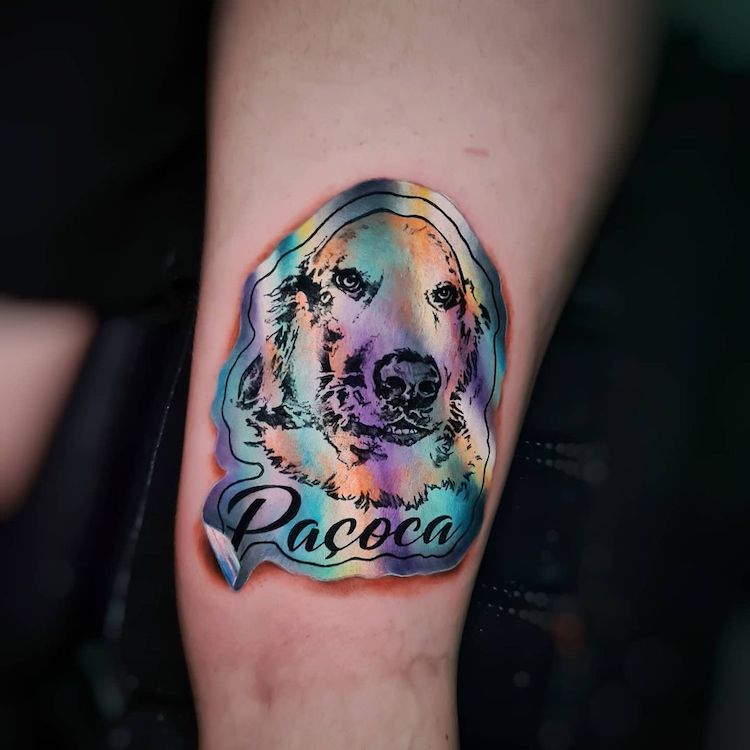 "The ideas came from a study of colors that I decided to apply in the form of a holographic drawing," Dias told My Modern Met. "In this style, it differs a lot from the technique I already used, it's been very good to innovate something. A holographic tattoo requires good technique in applying colors."
View this post on Instagram
Dias, whose Instagram portfolio is proof that he has mastered several tattooing styles, said that he is still honing the holographic technique in order to make his works even better.
View this post on Instagram
Browsing through his portfolio, it's easy to see how Clayton Dias sticker artworks have gotten better over time. At first, they were simple stickers, then he came up with ways of making it look like the tattoos were peeling off of the skin, and finally, he developed a technique to make the stickers appear holographic, which requires a firm knowledge of shading, light reflection and subtle changes in color.
View this post on Instagram
For more exceptional tattoo styles, check out the stitched patch tattoos of Eduardo 'Duda' Lozano, and the surrealist tattoos of Arlo DiCristina.
View this post on Instagram
View this post on Instagram
View this post on Instagram