The pencil drawings of Enrique 'Kike' Bernal would look good enough with that mysterious, colorful glow, but there is no denying that the added effect makes them that much more intriguing.
The young Mexican artist usually relies on mechanical pencils and pens to create his cartoonish drawings, but he recently incorporated a new, digital tool into his arsenal – Medibang Paint, an app that allows him to add artificial lighting to his drawings. He still has to make clever use of the colorful, almost fluorescent glow to nail the effect perfectly, so it's not like anyone ca use it to create the same style of artworks. The mysterious glow only adds an extra layer of creativity to Bernal's already excellent sketches and add a modern twist the to centuries-old art of portrait sketching.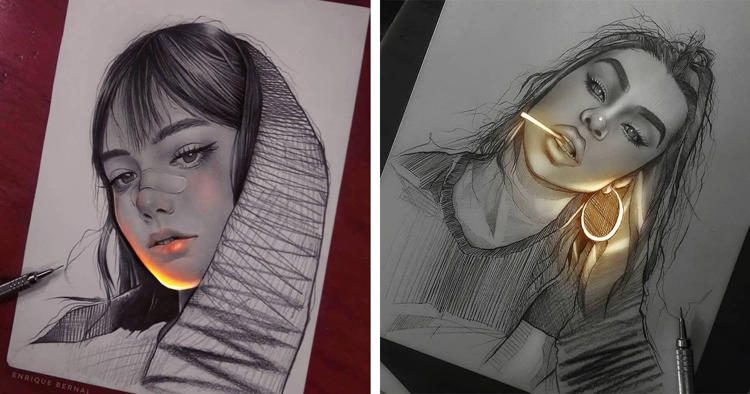 Photo: Enrique Bernal
For more of his glowing drawings, keep an eye on Enrique Bernal's Instagram.
View this post on Instagram
View this post on Instagram
View this post on Instagram
View this post on Instagram
View this post on Instagram
View this post on Instagram
View this post on Instagram
View this post on Instagram
View this post on Instagram
View this post on Instagram