When it comes to artistic pumpkin carving, Bulgarian food artist Angel Boraliev is a cut above the rest. From fine details like feathers to intricate motifs, there is nothing he can't carve out of a pumpkin.
Boraliev, who works in the hotel and restaurant industry showcases his amazing sculptures at various events, but he has also been featured by several online outlets, and has a decent following on social media. He started pumpkin carving almost 7 years ago, and has apparently honed his skills to the point where he can carve realistic birds, feathers and everything, out of one or several pumpkins. Boraliev also carves watermelons and bars of soap, but it's his pumpkin sculptures that really take people's breath away.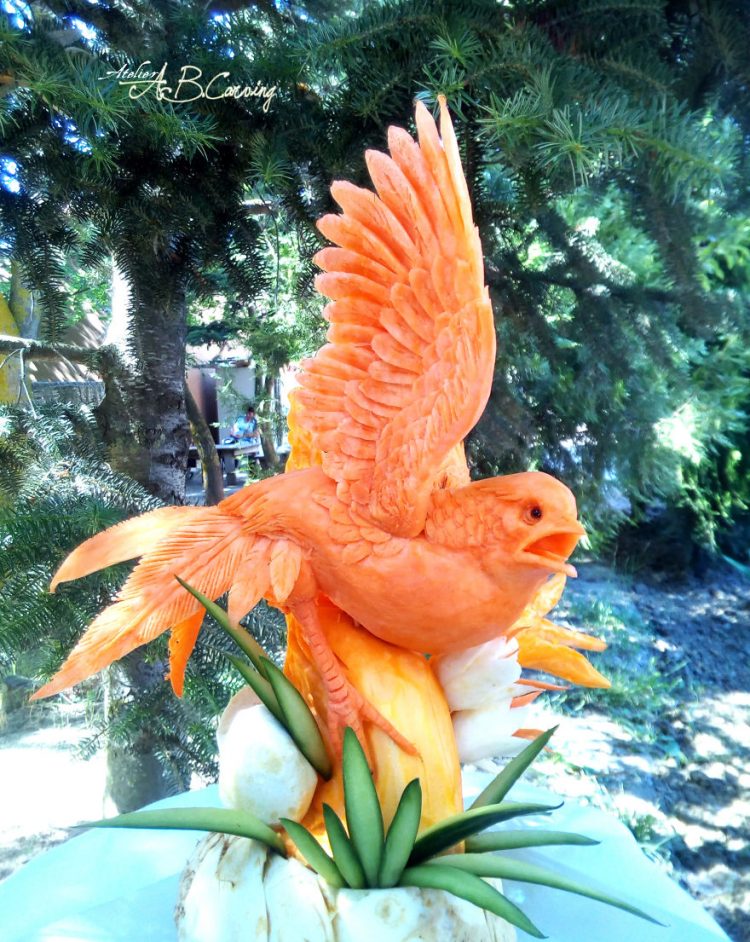 For more of Angel Boraliev's amazing sculptures, check out his Instagram and Facebook pages.