If you're looking to have some goofy fun while quarantined in your own home, how about investing in a high quality portrait of your pet as a pompous royal?
Enter Crown & Paw, a company dedicated to helping pet owners honor their bundles of joy by creating hilarious digital portraits of them as generals, princes, or ladies, whatever title the client desires. The company curates a collection of authentic 19th century portraits and rare Renaissance era oil paintings, and combine them with pet portraits to hilarious effect. Seriously, just look at the examples below.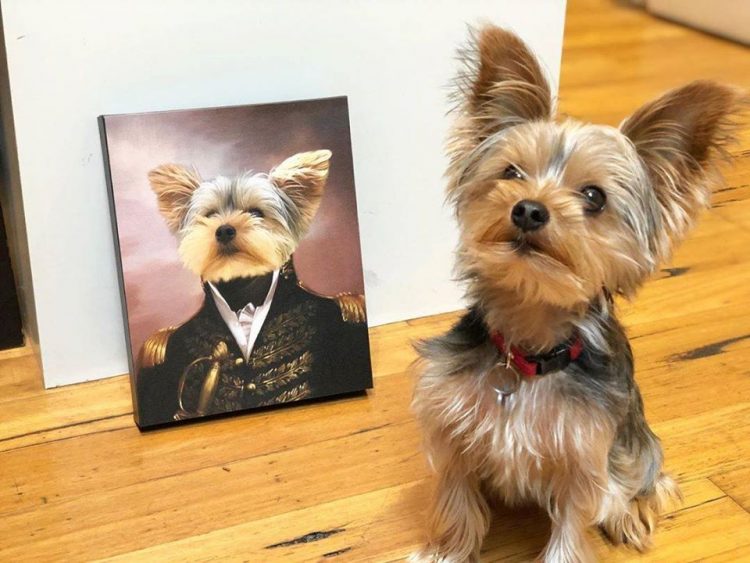 Photo: Crown & Paw
All you have to do in order to get your very own Crown & Paw masterpiece is upload a high-quality photo of your pet on the company site and choose which of the various costumes you would like Crown & Paw designers to combine it with. You should consider the angle that the photos is taken from, particularly if it is compatible with the chosen costume. The designers are good at their job, but they can't work miracles.
Crown & Paw doesn't paint the portraits from scratch, its designers simply combine the portrait of your pet with the chosen costume digitally, and apply various effects to make it look as genuine as an animal lord portrait can look.
If you're wondering  how a service like Crown & Paw came to be, one of the founders revealed that it "began as a passion project. My partner and I were visiting Europe. We spent a rainy weekend in Amsterdam, riding bicycles down the picturesque canals, eating tasty waffles and pancakes, and visiting some of the most beautiful art galleries in the world, such as the Stedelijk and the Rijksmuseum".
So if you were looking for a special way to honor your beloved pet, a portrait of it as a royal definitely fits the bill.