Dmitry Bragin is a Ukrainian artist who specializes in steampunk masks that make the wearer look more machine than man.
While most of Dmitry Bragin's stunning-looking masks aren't technically steampunk, as they contain no moving parts, it's clear that the sci-fi genre served as the main inspiration for them. The talented artist starts off with a flimsy plastic mask that's easy to shape as his base and adds all sorts of decorative elements to it in order to transform it into the wearable wonders you see below. The materials in his arsenal range from motorcycle parts and discarded camera lenses to metallic children's toys, although you couldn't really tell by looking at the finished product.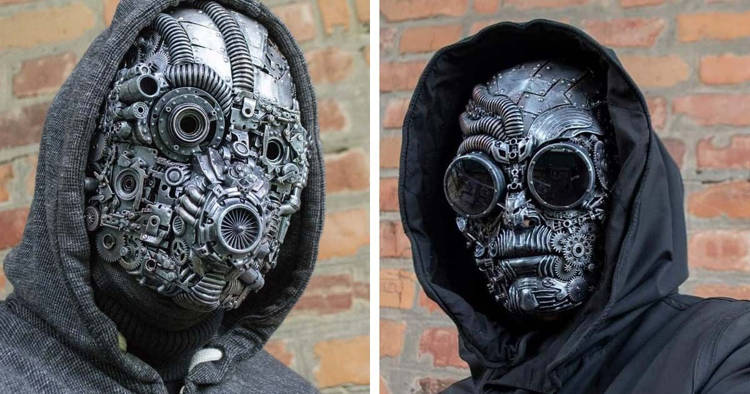 Bragin's steampunk-inspired masks look 100% metallic, but, according to MyModernMet, that is only an illusion created with the help of metallic paint. Many of the components in the mask are actually lightweight, making it a lot easier and comfortable to wear. It's the paint that gives the impressive-looking accessory its weighty, vintage appearance.
Dmitry Bragin shares his newest creation with his fans on social media platforms like Instagram and Facebook, but also makes them available to interested buyers on his Etsy shop.
View this post on Instagram
View this post on Instagram
View this post on Instagram
For more steampunk goodness, make sure to check out the stunningly detailed mechanical spiders of Hungarian artist Peter Szucsy.