The owner of a dark grey C-class Mercedes Benz was shocked to find it stripped down to a metal shell last week, after a gang of "professional" thieves dismantled it right in front of his house, at night.
When 56-year-old Paul Hampton, of West Bromwich, in the UK, saw his neighbor standing in front of his house early Thursday morning, he knew something was wrong, but he never imagined just how wrong. He had been out the night before, and parked his car, a £28,000 Mercedes C-class, outside their home on Marsh Lane, at around 9.30pm. At 4.30am, their neighbor was banging their door down, shouting for Paul to come out and see his car, or what was left of it…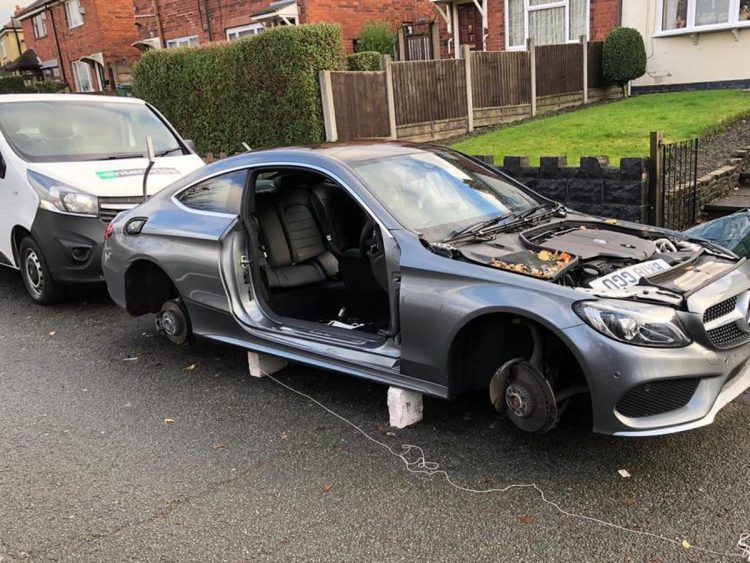 "The devastation is clear to see. The car had been taken to pieces in front of their own home," Emily Heeley, Paul's stepdaughter, told reporters. "No one saw or heard anything, not a noise was made during the theft. This could only have been a group of professionals. They completely stripped my stepdad's car."
Hampton's luxury car was left propped up on bricks, as all four wheels were missing, the hood was gone, as were the two doors, the trunk cover, and even the two front seats.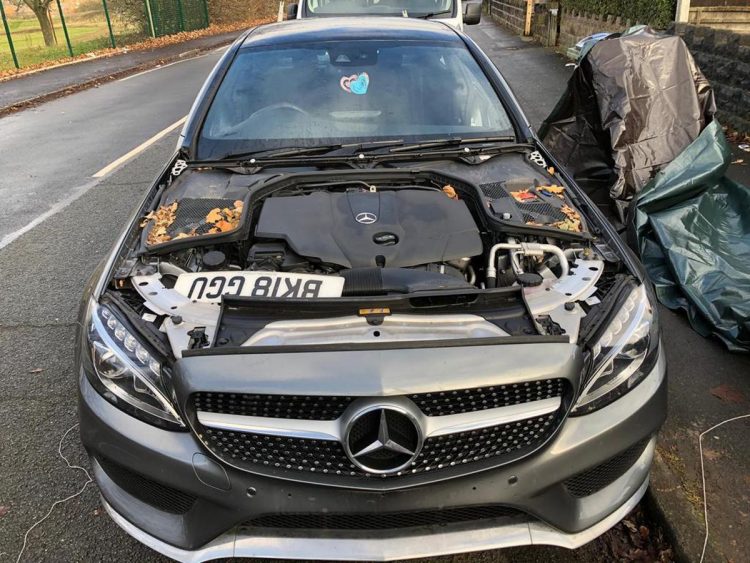 "Paul is gutted," Emily said. "He works hard for his car. Most of the time he does 13 hour days, seven days a week. To say we are devastated is an understatement and to have this happen right outside your home is dreadful. We have lived in this street for over 20 years and never had a problem."
Forensic officers were called to take prints from the dismantled vehicle, but they told the Hamptons that not much could be found. The incident is still under investigation and Paul himself has offered a £1,000 reward to anyone with information that leads to a prosecution.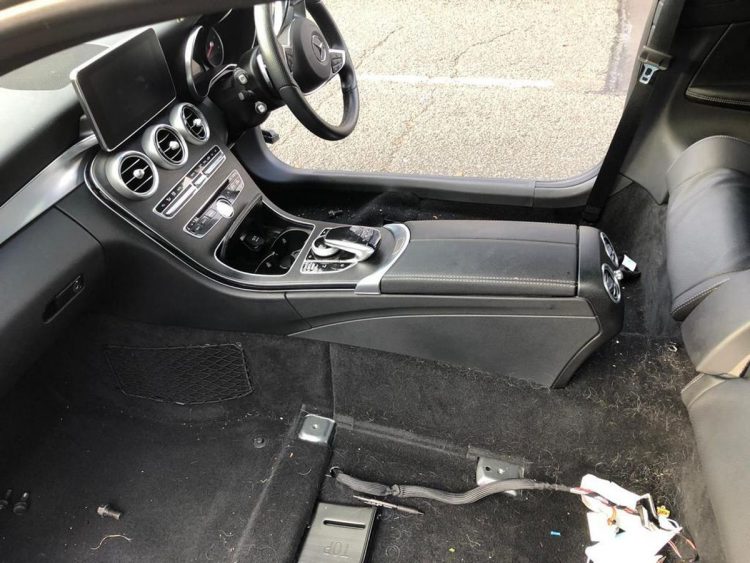 "When I stepped outside the front door, I just couldn't believe what I was seeing," Paul Hampton told Metro.co.uk. "They hadn't damaged any panels, it's just been stripped bare. These are professionals and appear to work in teams of five or six to cut the time down. Each person has their own job. They didn't just cut the wires in the doors, they unclipped the connectors to avoid damaging it. They've left the remaining parts in perfect condition."
Paul has spoken to a mechanic and believes the thieves were after the car's front bumper and headlights, because the sensors in them makes them worth a small fortune. However, they must have been disturbed, because they only managed to take off the license plate.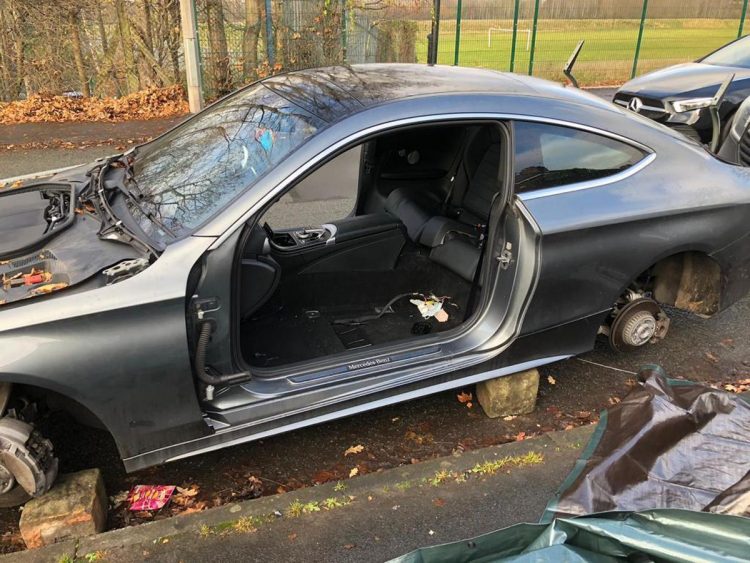 "The only reason we are sharing the story is so that people think twice about leaving their car on the road," Emily said. "We want to encourage people to lock their car away, put it in a garage, park it on a driveway, or just do anything to make it impossible for criminals to target them, like they have done to my stepdad."