Numazu Port, in central Japan's Shizuoka Prefecture, was more famous for its seafood dishes and arresting views of Suruga Bay, but ever since photos of a visually striking blue pudding started doing the rounds online the port town has become known for its gourmet desserts as well.
The Numazu Deep Sea Pudding Factory (Numazu Shinkai Purin Kōbō), opened its gates in July of 2018 and managed to make a great first impression with the help of an inspired selection of gourmet sweets, that included puddings, ice cream and uniquely-flavored soda. Right from the start, the owners set out to create a product that captured the essence of Numazu, and the adjacent Suruga Bay proved to be the perfect inspiration. Famous for hosting the deepest ocean pits around Japan, Suruga Bay was perfectly represented by a whimsical blue dessert named Deep Sea Pudding.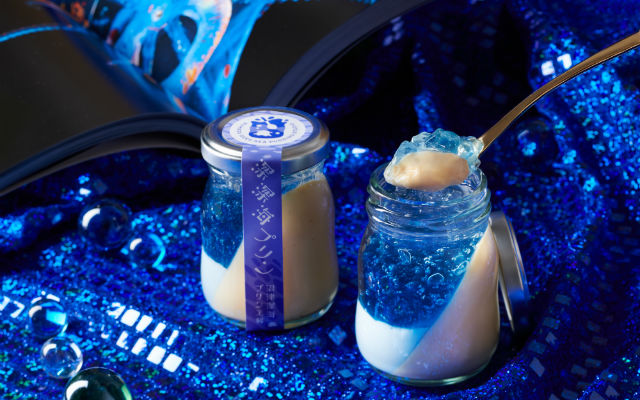 Photo: Numazu Deep Sea Pudding Factory
Consisting of a layer of no-bake pudding representing the bottom of the ocean, topped off with a deep blue layer of ramune soda flavored jelly, Deep Sea Pudding is not the most complex dessert ever created, but it's definitely a stunning-looking one.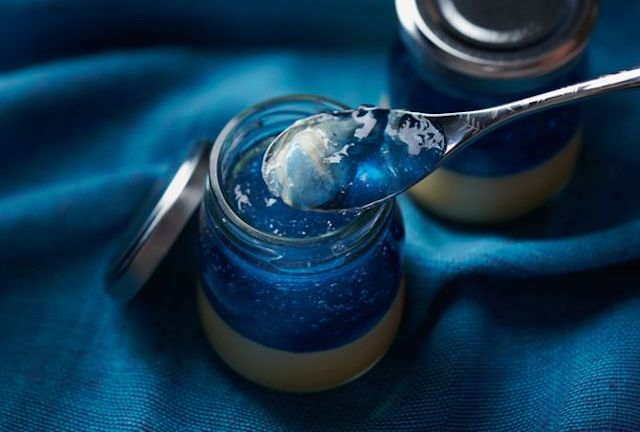 Photo: Numazu Deep Sea Pudding Factory
Looking at this bright blue treat, it's easy to see why people started posting photos of it on social media soon after Numazu Deep Sea Pudding Factory opened, two years ago. They've been doing the rounds online ever since, and last summer, it was rumored that the pudding specialty shop was selling up to 2,500 jars of Deep Sea Pudding a day.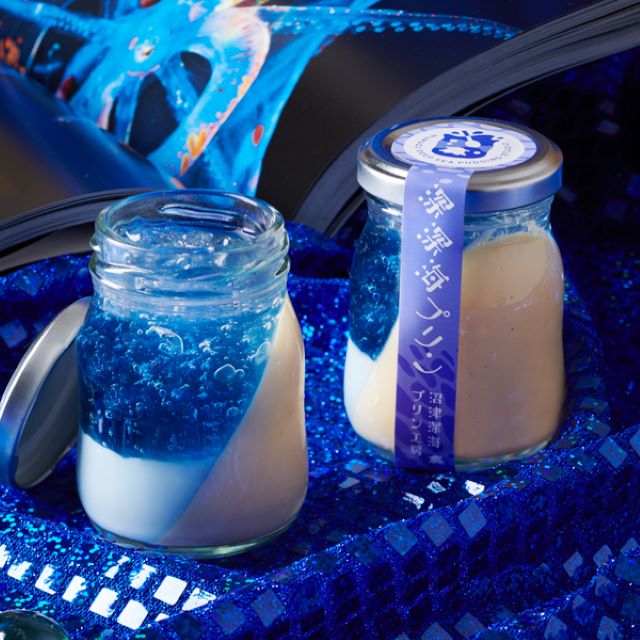 Photo: Numazu Deep Sea Pudding Factory
While the success of its deep blue dessert put Numazu Deep Sea Pudding Factory on the map, the gourmet sweets shop also has other stunning looking desserts to impress its patrons with.
View this post on Instagram
Asahi (Morning Sun), a pudding made with marmalade and blood orange jelly, which is available only before noon, and Deep Sea Day, version of the Deep Sea Pudding containing mango and passion fruit pieces, which is available only on certain days of the month, are also very popular, plus there is a selection of colorful ice creams and flavored sodas to choose from.
View this post on Instagram
Japan is famous for its striking desserts, and we've featured some of them in the past. Who could forget the transparent water cake, or the super-tall shaved ice treat?
via SoraNews24