If you think scorching hot potato chips are bold, these new pus*y-flavored potato chips recently launched in Lithuania will probably leave an interesting taste in your mouth.
According to recent research young people are three times less likely to fall in love than their parents were at the same age. Social media and our transition to virtual lives are partly to blame, but one Lithuanian potato chip company is trying to reverse the trend with a controversial line of chips aimed exclusively at 18-year-olds and older. The CHAZZ potato chip line features flavors like mussels and white wine, or Bloody Mary cocktail, but it's the "pus*y flavor" that has been attracting the most attention…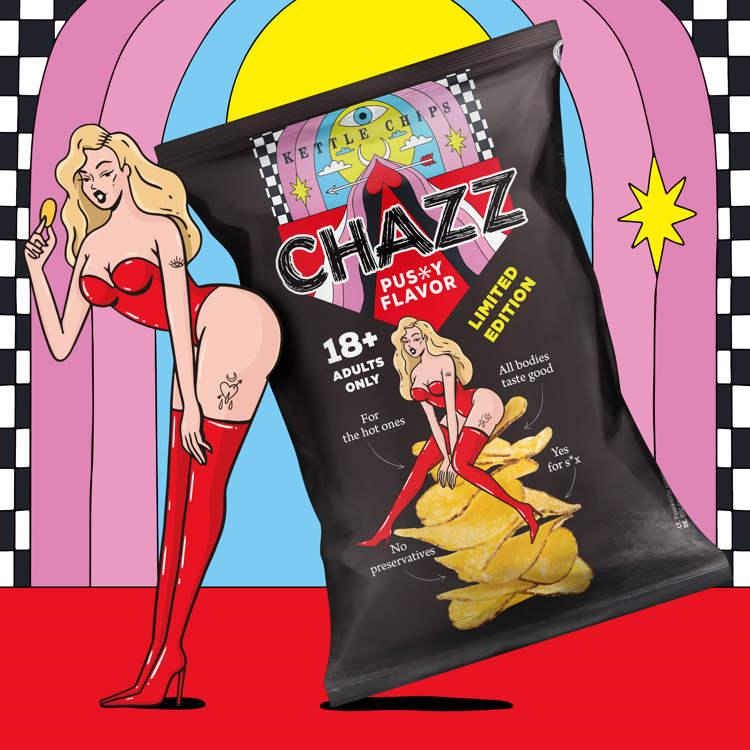 So how does one recreate the flavor of the female reproductive organ and adapt it to potato chips? Well, according to the CHAZZ website, the entire marketing department took the task very seriously, relying on their own experiences and those of acquaintances who had experienced the taste to reproduce it.
After a series of debates and arguments, the team responsible for the project realized that the ingredients they had selected were too weak, so five members (both boys and girls) were tasked with coming up with a proper list. They took to the internet, asking people what the taste of vulva reminds them of, did a bit of scientific research, and in the end came up with a mix of dozens of different flavors.
Once the list of flavors was done, it was sent to the 3 largest manufacturers of spices in Europe. They came up with various samples, of which only the closest ones were selected by CHAZZ. The company tweaked the flavor further by changing the ingredient proportions until they were satisfied with the taste.
Do these chips really taste like pus*y? Well, I couldn't tell you, but they are definitely great conversation starters, which is just what CHAZZ intended. The company points out that they are aimed at "brave" and "free" people "who can afford to live the way they want, who are not afraid to stand out from the crowd, have no complexes and do not care what others say about them".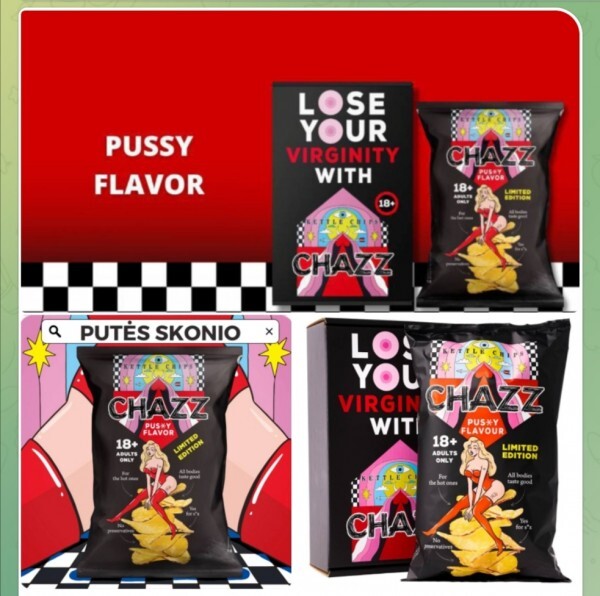 The Lithuanian chip maker claims that it's likely that girls who have been orally "pleasured" in the last six months were directly involved in creating that taste of their controversial new flavor.