Using extract from the hottest chilli pepper on the planet, American company Paqui Chips has created the world's spiciest tortilla chip – the Carolina Reaper Madness. It's apparently so hot that it only comes in packs of one.
Usually, when you open a bag of tortilla chips, you never stop at one, but when it comes to Carolina Reaper Madness chips, Jeff Day, Brand Manager for Paqui Chips, says that one is all you need. "It's the hottest chip you'll ever have, I can guarantee you that. After you eat that one chip, trust me, you're not looking to dig back into the bag and have a second one. So, one chip is what we created to have the experience," he says.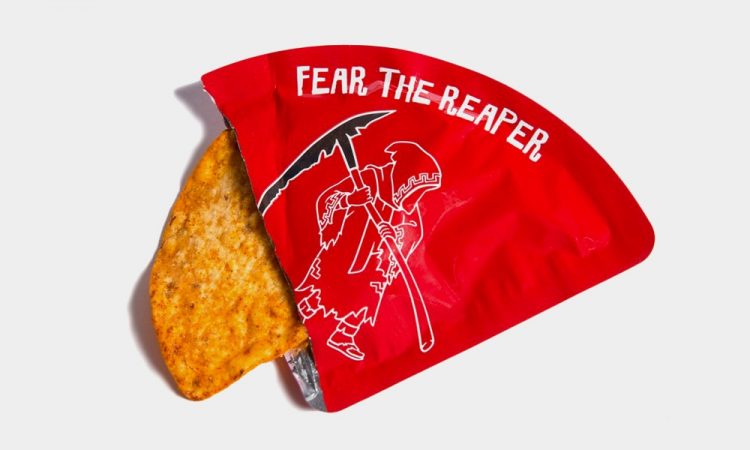 Paqui chips claims that they're always looking to push the limits to find fun ways to engage their fans and consumers, and this time, creating the world's hottest tortilla chip was their main goal. To do that, they need to find the world's hottest pepper. That quest led them to the Puckerbutt Pepper Company, in Rock Hill, South Carolina. Their Smokin' Ed's Carolina Reaper Collection holds the Guinness record for the hottest chilli on Earth, so the two companies worked together for several months to create the perfect tongue-numbing seasoning for the chip. To make it shockingly spicy, they mixed the Carolina Reaper pepper with some Ghost peppers and chipoltle seasoning.
The Carolina Reaper Madness chips turned out so hot that Paqui is no selling just one of them per pack, which happens to be shaped as a bright red coffin with a Grim reaper on it. That should serve as a fair warning to anyone attempting to munch on this devilish snack. "The reason that we're selling this as one chip is because quite honestly, that's all that you need. That's all that anyone needs," Day said.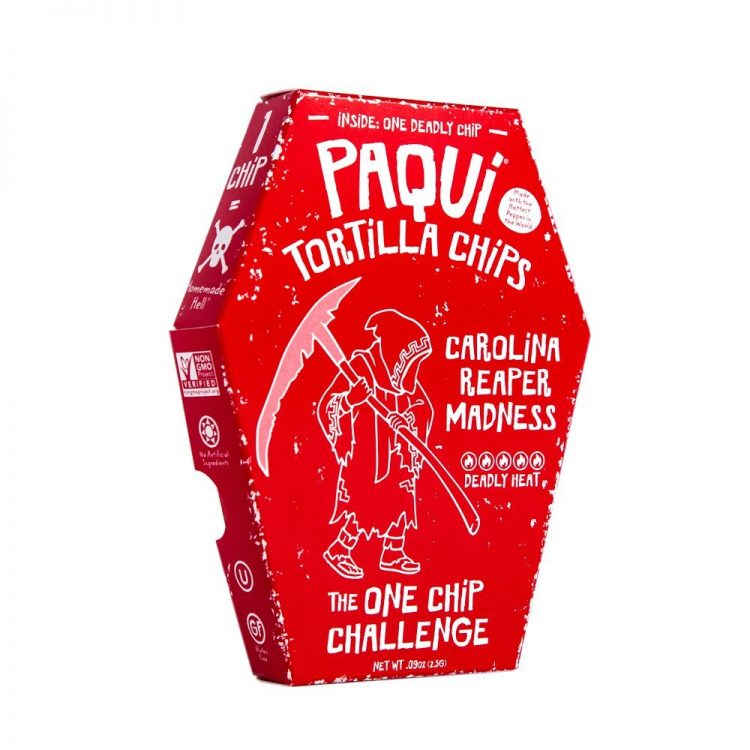 He also advised washing down the Carolina Reaper Madness chip with milk, ice cream, yogurt or honey to make its spiciness more tolerable. Don't use water, as that will only spread the spiciness around, making the whole experience even harder to bear.
Carolina Reaper Madness chips will be available online in a limited batch at the end of September, with nationwide sales beginning on October 1st. Each pack of one will cost you $4.99 and probably the temporary loss of your senses.
Photos: Paqui Tortilla Chips
via Mashable