The Adidas Yeezy Boost 350 "Turtle Dove" are some of the most expensive sneakers money can buy, so when one Vietnamese sneakerhead spotted them for sale at a discounted price, he decided it was too good a chance to miss. But you know what they say, 'if something seems too good to be true, it probably is'.
Designed by Adidas in collaboration with superstar Kanye West, the Yeezy Boost 350 "Turtle Dove" sneakers were released on June 27, 2016, for a retail price of $200. They sold out almost instantly, and getting your hands on a pair has been next to impossible ever since. On Amazon, a pair of original Yeezy Turtle Doves costs between $2,000 and $5,000, so when Max Hoang Trinh found a pair for only $750 on eBay, he thought himself the luckiest guy in the world.
Photo: Max Hoang Trinh/Facebook
The price was clearly not random. It was too high for simple knockoffs (of which there are plenty) and low enough to make it appealing, so young Max decided they were worth the risk. Turns out it was an error of judgement, and an expensive one at that.
When the package he was eagerly waiting for finally arrived, Max couldn't wait to get his hands on the coveted sneakers, but upon opening the cardboard box, his jaw fell to the floor. Instead of the Yeezy Turtle Doves he had paid for, he had gotten a pair of cute Yeezy-style plush slippers.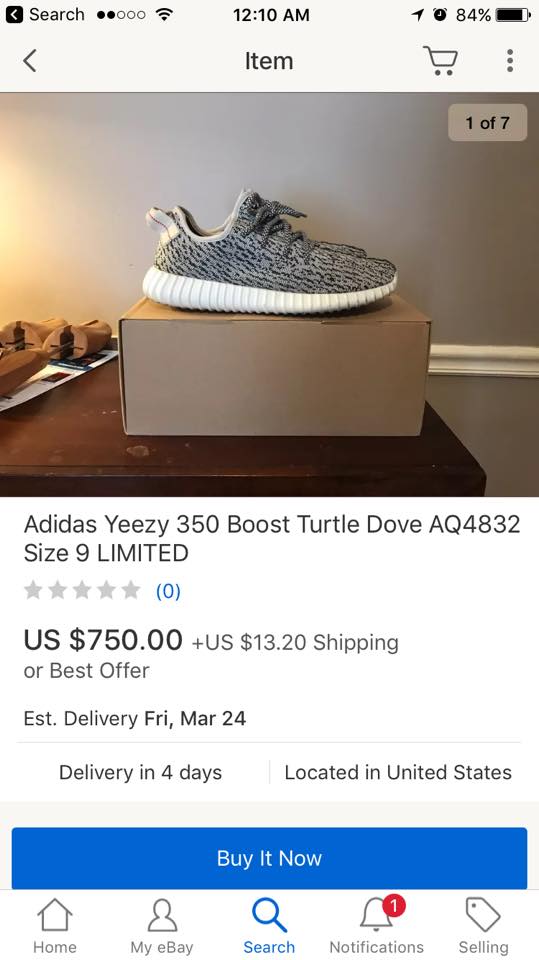 Photo: Max Hoang Trinh/Facebook
Max then took to Facebook to complain about his purchase, posting a couple of photos of his Yeezy-like slippers, with the caption "I will never trust online sellers again."
The photos quickly went viral, and as you can expect, Max became the butt of a lot of jokes. "Your Yeezy Boost is so cute! Are they 'Infant' addition?" one person commented.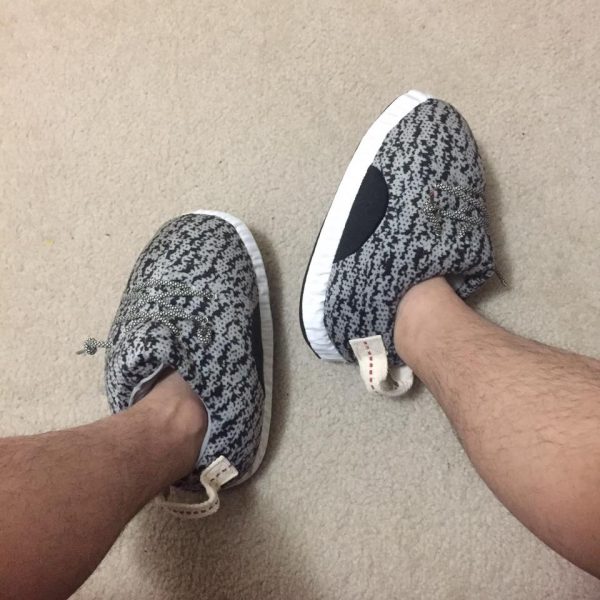 Photo: Max Hoang Trinh/Facebook
"The description said 'Turtle Dove'. The seller didn't lie to you, they really do look like turtles," another user jokingly said.
You gotta admit they're pretty cute, though. Not $750 cute, but still.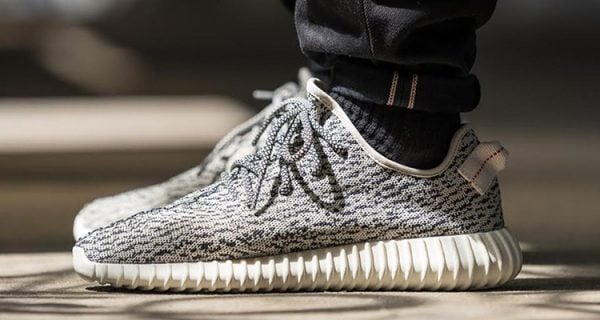 What the Adidas Yeezy Boost 350 'Turtle Dove' actually look like