Mafe Walker, a Colombian influencer and self-described "interdimensional medium", recently went on a television program and gave a very peculiar interpretation of an extraterrestrial language that made her go viral on social media.
If you're a fan of sci-fi TV series like Star Trek or Stargate, you're familiar with quite a few of Hollywood's made-up alien languages, but if you're interested in hearing the real deal look no further than Mafe Walker, a Colombian spiritual guide who claims to be able to "open interdimensional portals and interpret them", as well as speak an alien tongue on a "galactic frequency" that only her vocal cords can reach. Don't believe me? You can see her in action thanks to her viral interview on TV Azteca's "Venga La Alegría" show.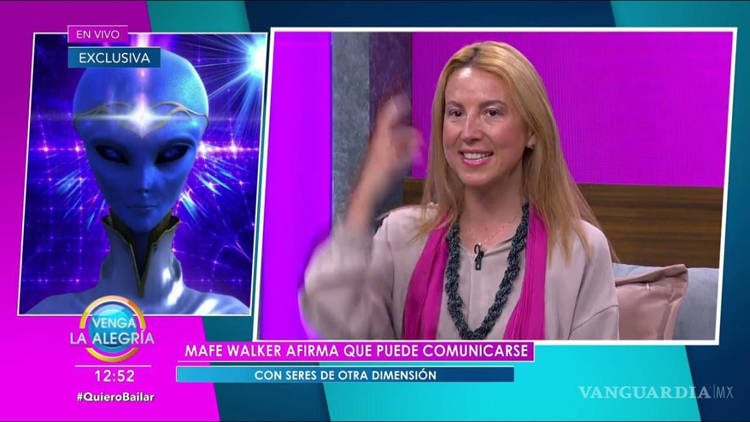 "Through my electromagnetic field I balance in activation a neutral synchronization in sympathetic and parasympathetic attunement to all your protons, neutrons, electrons of your cells and physical systems and organs," one of Mafe's Instagram posts reads.
It's unclear whether the medium's ability to do whatever it is she described in the above paragraph is also what helps her speak alien, but one thing that definitely helps is her "stellar galactic DNA". Whatever it is, her demonstration on Venga La Alegría is quite something to behold.
"This is, without a doubt, the best moment of Mexican television. What a great time to be alive," one Twitter user commented on a clip of made Walker speaking the alien language.
"I really love her, I don't believe anything, but it's the funniest thing I've seen on TV or the internet in years," someone else wrote.
View this post on Instagram
Although most people found her demonstration to be hilarious and harmless, others warned that Mafe has nearly 100,000 followers on TikTok and over 30,000 on Instagram, many of who actually believe in her powers. To make matters worse, she allegedly charges people 1,400 pesos ($70) for courses to help others learn her abilities, which some would consider a scam.