Seeing Zhang Ziyu towering over her classmates at the Cultural East Road Primary School, in Jinan, China, it's hard to believe that they are all in the sixth grade. The 11-year-old already measures 6ft 7in (210 cm), and many believe she is the tallest girl in the world.
Zhang's parents are both former professional basketball players, and they are both over 2 meters tall, so it's pretty clear that genetics played an important role in her physical development, but reaching 210 cm by age 11 is still very unusual. Zhang has always been taller than all the other children, and one of her colleagues remembers that in the first grade, she already stood at 1.6m (5ft 3in) tall. That's already considerably taller than the average Chinese sixth-grade girl (4ft 6in or 1.38m).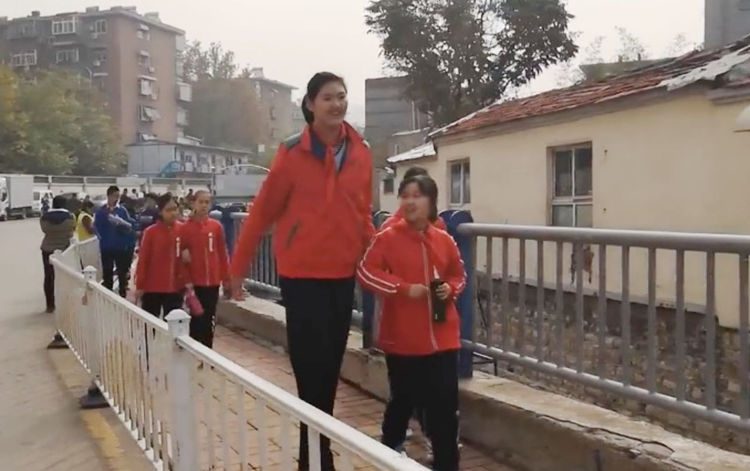 But forget about other 11-year-olds, at her tender age, Zhang is already three inches taller than the average NBA player, and two inches taller than her idol, LeBron James, who stands at "just" 6ft 8in (2.03 metres). She has already been dubbed the "female Yao Ming", after the legendary Chinese basketball player who spent most of his professional career playing for the Houston Rockets. He stands at a whopping 2.29m, but if Zhang's growth rate remains constant, it's not that unlikely that she will one day surpass him too.
"She was 1.6 metres (3ft 3in) in our first years. We've been growing for six years but still aren't as tall as she was in grade one," a boy at Zhang's school said in a Pear video.
"She's younger than I am by a few months, but she has to bend down to talk to me," another student said.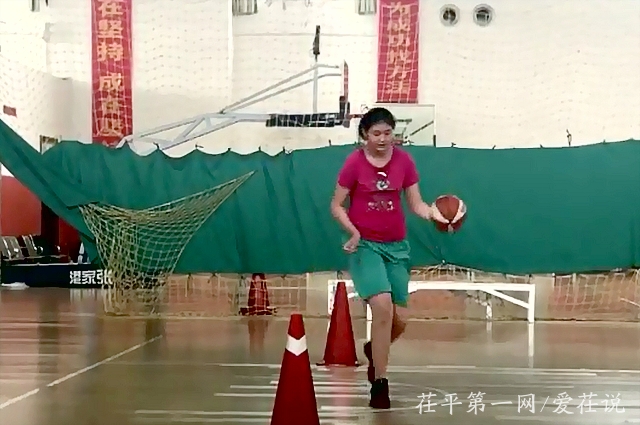 Like her parents, Zhang Ziyu is reportedly a very talented basketball player. Her mother said that when she first took Zhang to a basketball court to see her father train, she asked to get on the court to play. When her father tried to shoot the ball at the basket, Zhang instinctively raised her arms and adopted the same defensive posture that professional players do, despite knowing nothing about the game. That's when her mother knew Zhang was a natural, and signed her up for basketball training.
The current Guinness Record for tallest girl in the world is currently held by Sophie Hollins, a 12-year-old girl from Southampton, England, who at 6ft 2in (1.88m) is several inches shorter than Zhang. It's unclear if the Chinese girl's family plans to make a bid for the title.
Unlike Ren Keyu, another extremely tall Chinese 11-year-old (2.06 meters) we featured on OC a few months ago, who complained about being bullied by schoolmates because of his height, Zhang Ziyu claims that the other kids at her school are nothing but proud to have such a tall colleague.
"I like being friends with Ziyu," one of her classmates told Pear. "Because she's so tall and can lift me really high up!"