A 28-year-old nurse from the Russian city of Irkutsk has been dubbed the "Russian Rapunzel" after it was revealed that her ankle-long hair hasn't been cut for 23 years.
Anzhelika Baranova was only five when her hair was last trimmed. Neither she nor her parents planned to let her hair grow for over two decades, it just sort of happened, as if it was meant to be. She was always very proud of her hair, and taking care of it was never much of a chore. She claims she doesn't do anything special to maintain her locks, she just washes it twice a week with regular shampoo and conditioner and gently brushes it with a comb to ensure she doesn't break knotted strands.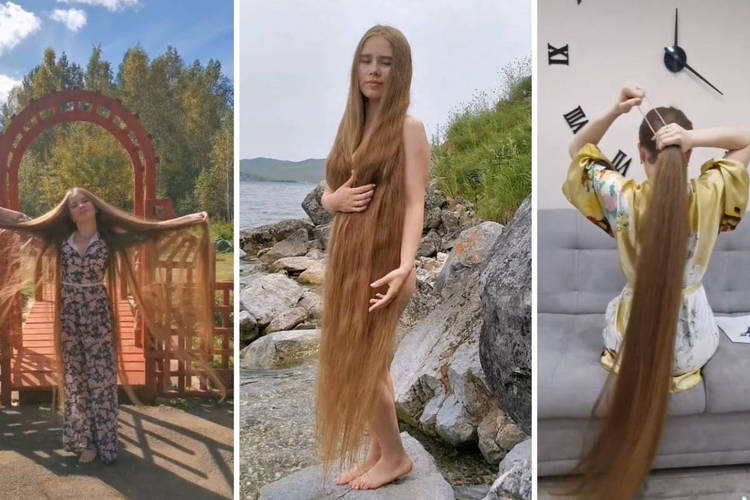 Photo: Anzhelika Baranova/Instagram
"Everything is very simple, minimal care," Baranova told Caters News. "I wash my hair two times a week with a washable conditioner for easy combing, then dry it naturally and comb it very carefully."
View this post on Instagram
The 28-year old admitted that walking around with ankle-long hair can be challenging and even uncomfortable at times, adding that it's worth the trouble, as her impressive mane brings her a lot of joy.
View this post on Instagram
"My loved ones, like me, believe that long hair looks very beautiful," Anzhelika said, adding that she doesn't plan on trimming her locks anytime soon.
View this post on Instagram
Anzhelika Baranova is one of several real-life Rapunzels we've featured on Oddity Central over the years. Last year, we wrote about Rin Kambe, a Japanese Rapunzel whose 15-foot-long hair hadn't been cut in 15 years, and before that, there was Alena Kravchenko, a Rapunzel from Ukraine who hadn't had a haircut in 28 years.
View this post on Instagram
View this post on Instagram
View this post on Instagram