A 29-year-old man who has been living in a tent in an abandoned parking lot for 200 days has become the newest symbol of China's increasingly popular 'lying down' culture.
At the end of 2018, Li Shu quit his job in Sichuan Province and began spending most of his time chilling in his rented apartment. The 29-year-old quickly realized that, with no income whatsoever, he would quickly go through all his savings, so he cut his daily expenses to just 10 yuan ($1.5) per day. Even so, after years of having to pay rent, it became painfully obvious that he would either have to find a way to make money or move out. Since the first option wasn't even considered, he sold most of his belongings, bought a 400 yuan ($57), and decided to continue his relaxed lifestyle in the great outdoors, among the debris of an abandoned parking lot. He has been living there for 200 days, and has no plans of joining the rat race of life anytime soon.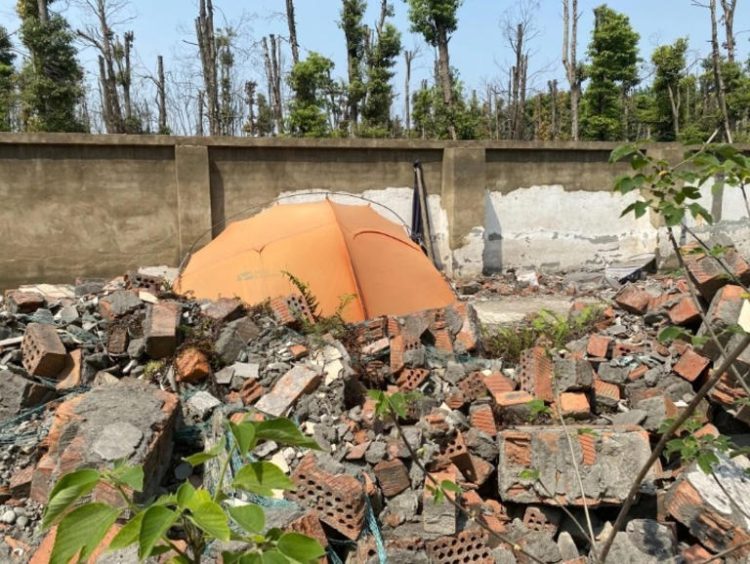 Photo: Li Shu/qq.com
To most people, Li's existence can't even be called living. His second-hand tent is his most valuable possession, he lives on cheap food like noodles and dumplings, occasionally using his basic cooking stove to make beef hot pot and potato-and-egg pancakes, and has to walk a long way to find water and charge his phone battery. But Li makes it very clear that this was a conscious life choice that he is very happy with.
"It's my choice," Li said. "When you let go of unfulfilling pursuits in life, you will slowly feel peace and become used to changed circumstances. It's relaxing."
The young man told Chinese reporters that he is perfectly capable of finding employment, in fact, and his friends have repeatedly tried to find him better accommodation and even loan him money to start a small business, but he doesn't want any of that. He enjoys his simple, frugal way of life and the constant relaxation it provides.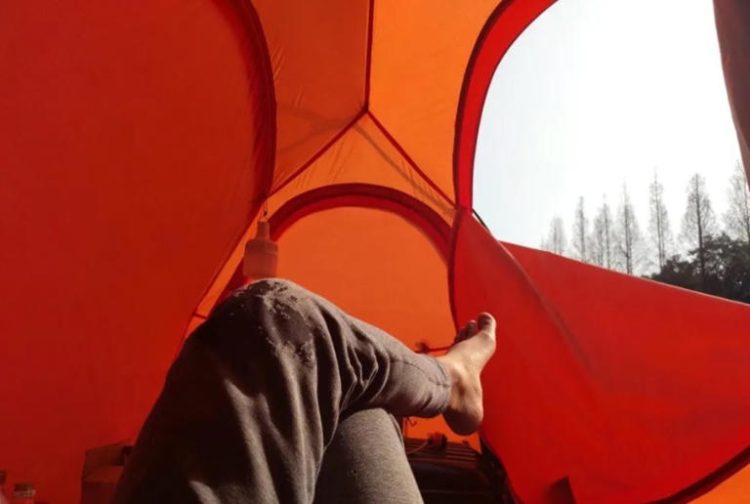 Photo: Li Shu/qq.com
A note on the side of Li Shu's tent in the abandoned parking lot kindly asks passers-by to respect his property, pointing out that the tent itself is the most valuable thing there anyway. He also humbly apologizes if he inconveniences anyone and makes it clear that he can relocate somewhere else.
Li's story once again brought China's growing "lying down" movement into the spotlight. Seen by many as a response to China's increasingly toxic and overly competitive workplace culture, "lying down" is mostly popular with youths who choose to do the bare minimum to get by, instead of striving for financial and professional success.