A 45-year-old woman who stole her estranged daughter's identity managed to fool everyone that she was 22 for two years, enrolling in university and dating boyfriends who were convinced she was in her early 20s.
Laura A. Oglesby risks spending five years behind bars without parole, as part of a plead deal, after admitting to stealing her 22-year-old daughter's identity and comitting Social Security fraud. The 45-year-old woman had lived with her daughter in Jonesboro, Arkansas, before moving in Missouri, after they lost contact. In 2016, after reportedly fraudulent Social Security card in her daughter's name, she used that card to obtain a driver's license. A year later, the woman also enrolled at Southwest Baptist University in Missouri, as her daughter, and even applied for student loans and grants in her name. The charade went on for two years, and no one once questioned Oglesby's age, apparently convinced that she was 22.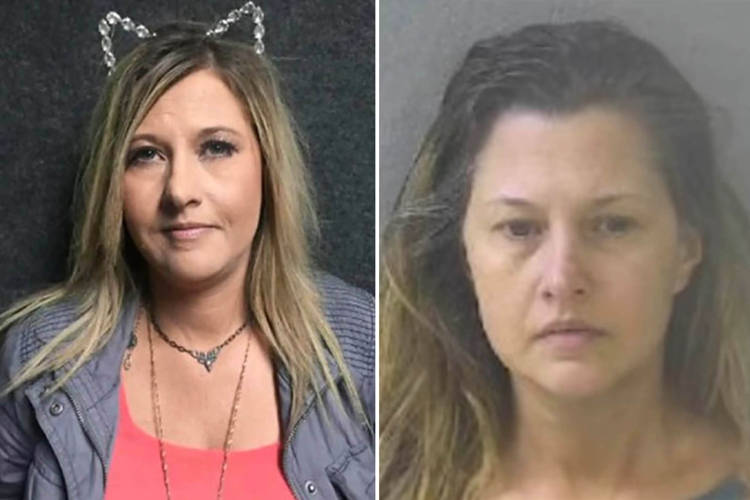 PHOTO: MOUNTAIN VIEW POLICE DEPARTMENT
"Everyone believed it," Chief Jamie Perkins of the Mountain View Police Department said. "She even had boyfriends that believed that she was that age: 22 years old."
Even Avery and Wendy Parker, the Mountain View couple who took her in from a nearby women's shelter, were convinced that she was 22, if not younger.
"She was a giddy, silly girl. She was 22 but she acted 17," Avery Parker said. "I try real hard to see the 45-year-old Laura, so I can hate her. But all I can see is a 22-year-old Lauren, who I just wanted to help."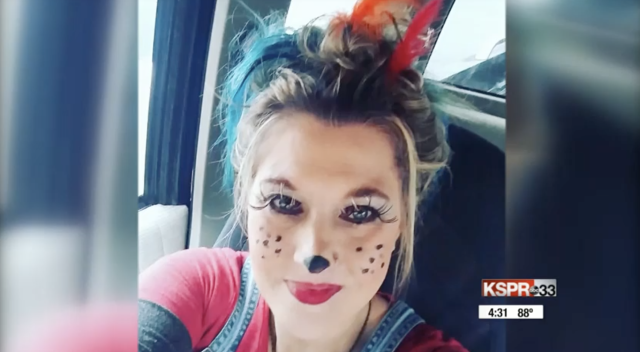 Photo: Facebook
Authorities described the case as one of the most complex and surprising cases of identity theft they had worked on, noting that the 45-year-old woman "had completely assumed becoming a younger person in her early twenties," from her clothes, make up and personality.
Laura A. Oglesby, now 48-years-old, was caught in 2018, when authorities in Arkansas contacted Mountain View Police Department searching for a "Ms Oglesby" who had stolen her own daughter's identity in 2017 to commit financial fraud and embezzle over $25,000.
After getting the name of Oglesby's daughter, police learned that she was working at the city library, which they thought was kind of odd. When they stopped her in traffic, the 45-year-old tried to deny that she was Laura Oglesby, but once they showed her proof of her real identity, she had no choice but to admit it.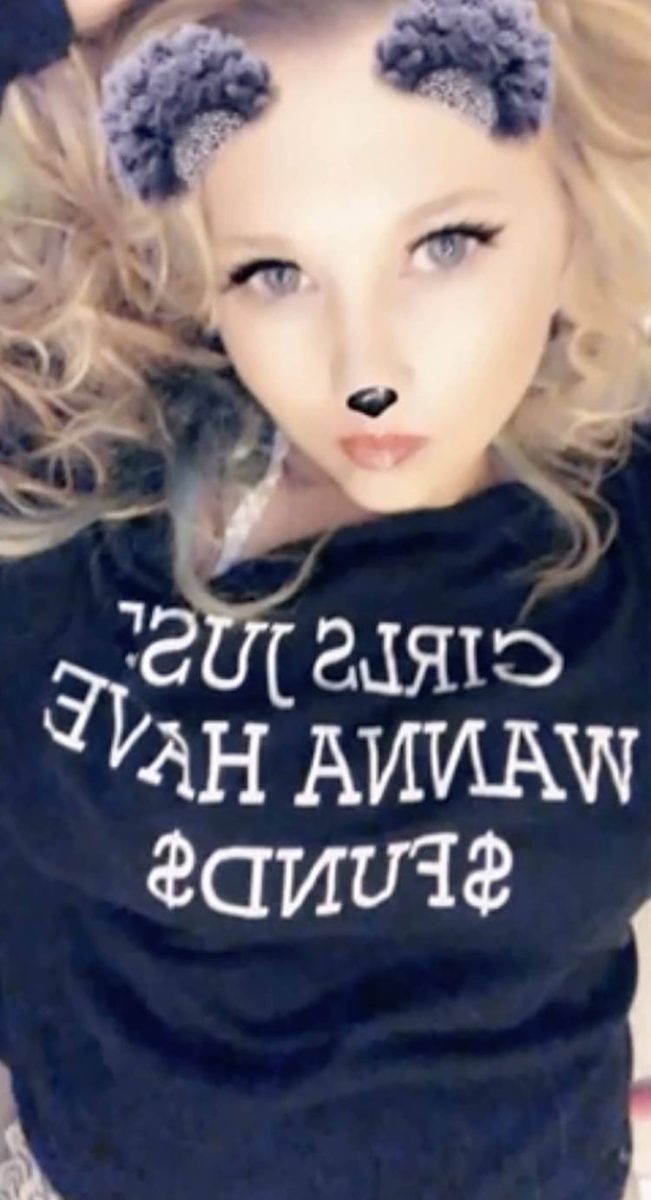 Photo: Facebook
"She was just running because she was in a domestic violence relationship, and she'd been running for years," Chief Perkins said Oglesby told the police. "We don't know her life story outside of what she told us, but we know what happened here. She had lived that life for a couple of years and basically just ruined her daughter's credit."
Oglesby is now facing prison time, and has also been ordered to pay $17,521 to the university as well as restitution to her daughter Lauren for identity theft.