69-year-old Xia Boyu recently became the oldest double amputee to conquer Mount Everest. That alone is an amazing achievement, but even more impressive is the fact that he did it on his fifth attempt, the first of which had caused him the loss of both his feet as a result of severe frostbite.
Xia Boyu's first tried to reach the top of Mount Everest in 1975, as part of an expedition backed by the Chinese Government. With only 250 meters to go from reaching the summit, the team was pinned down by bad weather which didn't let up for two days and three nights. The long wait took its toll on the climbers, and to make sure that everyone made it back alive, the team decided to turn back and fulfil their dream another time. During the descent, Xia gave his sleeping bag to one of his colleagues who was in a worse shape than him. Unfortunately, this selfless act would cause him to lose both his feet to frostbite.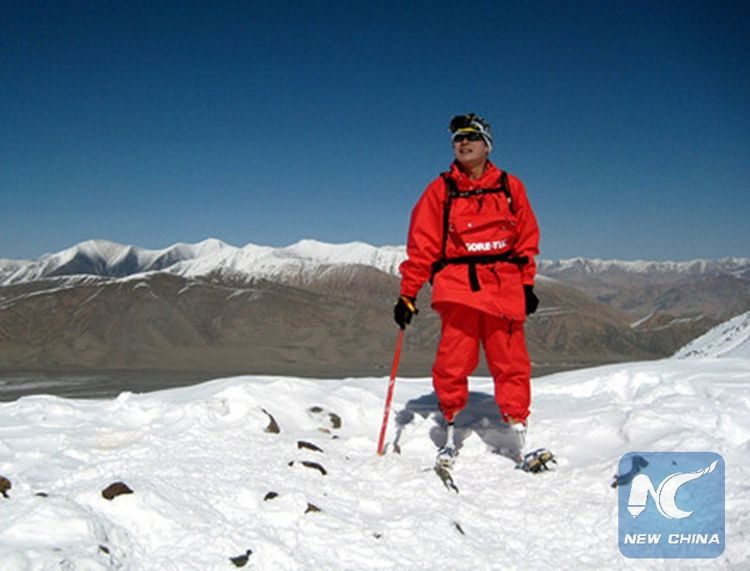 Photo: Xinhua
In 1996, Xia Boyu was diagnosed with lymphoma, a form of blood cancer, and had his legs amputated once again, this time above the knees. It was a hard blow, but the ambitious mountain climber never gave up on his dream of conquering the world's highest peak. As long as he drew breath, there was still a chance he could make it come true.
"Climbing Mount Everest is my dream," Xia told AFP. "I have to realise it. It also represents a personal challenge, a challenge of fate."
A little over two decades after losing his feet to frostbite, Xia Boyu resumed his training to get his body ready for another attempt at climbing Mount Everest. In 2014, he tried again, but eventually had to turn back to do bad weather. The same thing happened the following year, as well as in 2016, when with only about 100 meters from the peak, a blizzard forced him and his Sherpas to turn back.
"If I was alone, due to my old age and the forty years I had fought for my dream, I might go up without considering the consequence," the ambitious climber said in an interview. "But when I looked back, five Sherpas were looking at me. They have families. So I decided to retreat."
Last year, as the 69-year-old climber prepared for his fifth attempt at conquering Mount Everest, the Nepalese Government officially banned double amputees as well as solo and blind climbers from ascending the world's highest mountain. Xia panicked, thinking that, after everything he had been through in the last four decades, he had finally lost all chances of ever fulfilling his dream.
Luckily, Nepal's supreme court overturned the controversial decision, and this month, Xia Boyu finally reached the top of Mount Everest, on his fifth attempt. He thus became only the second double amputee to climb the world's highest mountain top, after New Zealender Mark Inglis, who did it in 2006, and the first to do it from the Nepal side.
Sources: TIME Magazine, The Guardian