Emma, an adorable and perfectly healthy Shi-Tzu was recently put down, because its owner put it in her will that she wanted to be buried with her beloved pet when she died.
On March 8, shortly after her owner passed away, Emma was brought to the Chesterfield County Animal Shelter in Chesterfield, Virginia, where she remained for the next two weeks. Staff there were informed about the dog's fate, so they kept trying to convince the deceased woman's estate to sign Emma over, so she could be adopted by another family. The shelter repeatedly told representatives of the estate that they could easily find a home for her, but they declined every time. They did the same on March 22, when an executor came to pick up Emma to have her put down, but there was no convincing him.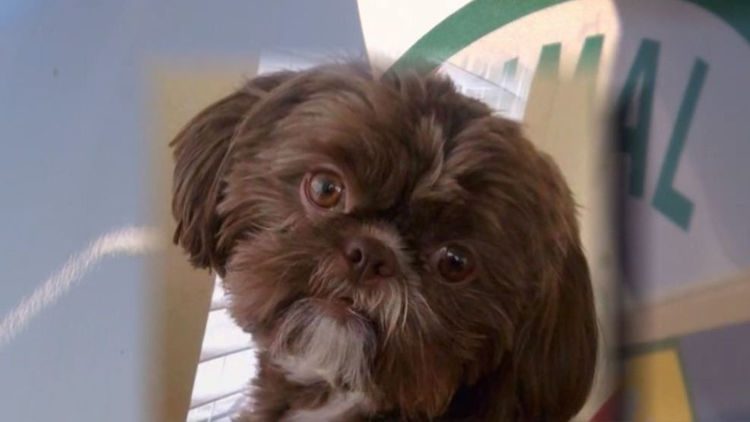 The adorable Shi-Tzu was taken to a local veterinarian where she was euthanized. She was then taken to a cremation center in Richmond and her ashes were placed in an urn that was buried with the remains of the late dog's owner to fulfill the request expressed in her will.
"We did suggest they could sign the dog over on numerous occasions, because it's a dog we could easily find a home for and re-home," Carrie Jones, the manager of Chesterfield Animal Services in Virginia, told the Associated Press. "Ultimately, they came back in on 22 March and redeemed the dog."
In some US states, pets are considered personal property, which makes it perfectly legal for vets to put them down, if the owner so wishes, even after their death. Not all states allow pets to be buried with their owners, but in some, like Virginia, it's still common practice.
"This is an example of a completely needless killing of a healthy dog. Emma could still be around, living a happy life, bonding with a family," Amanda Howell, staff attorney with the Animal Legal Defense Fund, told CBS News. "Moving away from treating animals like property is a really big step for ensuring these types of provisions in wills are not enforced."
Howell added that both the executor and the veterinarian made a mistake in this case, saying that instead of blindly following the wish expressed by the owner in her will, they could have gone to a judge for guidance. Many judges refuse to enforce such provisions, even in states where the practice of having pets buried with their owners is legal.
Cases in which families opt to have a late loved one's pet put down when they are too old or too sick to be re-located with a new family are pretty common, but as one funeral services business owner told NBC, Emma was friendly and perfectly healthy.
"I do see that point of view, but that wasn't the case here. This dog was healthy and friendly, that's the sad thing about it," Morrissett Funeral and Cremation Service owner Larry Spiaggi told NBC News.
Emma's sad story has sparked outrage online, with thousands of people around the world, including celebrities like Ricky Gervais, expressing their disapproval and disgust of how responsible parties handled the situation.