German footwear brand Adidas teamed up with high-end porcelain manufacturer Meissen to create a unique pair of sneakers that's expected to be sold for over $1 million at auction.
As part of its A-ZX program, Adidas Originals plans to team up with selected partners around the world in order to create unique sneakers that qualify more as works of art than footwear meant to be worn. This month, Adidas unveiled a very colorful pair of sneakers that it has been working on with German porcelain brand Meissen for more than a year. Based on the iconic Adidas ZX8000 sneaker, this one-of-a-kind pair features dozens of Meissens' hand-painted colorful designs, as well as various porcelain elements. It is being auctioned this week, by Sotheby's, and it's expected to fetch over $1 million.
The one-of-one pair of sneakers took over six months to assemble, moving between the two companies' headquarters in moving between Herzogenaurach and Meissen throughout this process. The premium leather was hand-painted by four individual painters across three separate Meissen departments, with 15 out of the 130 colorful patterns that the company adorns its products with.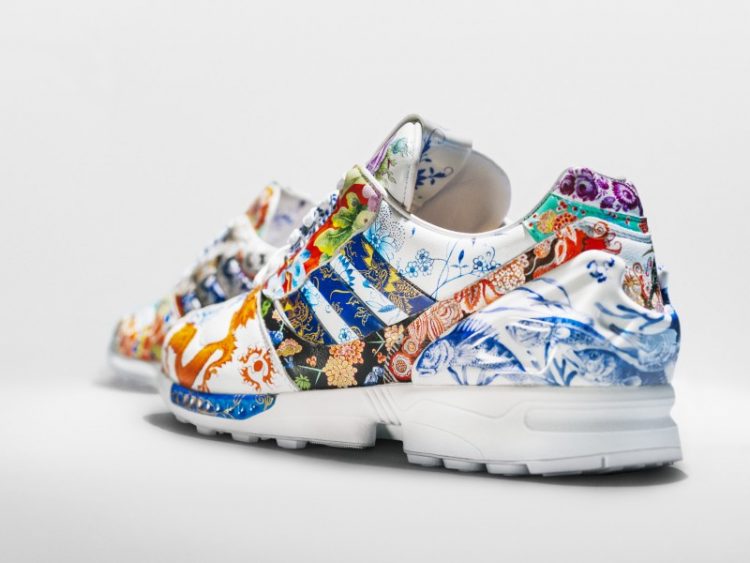 Elements like the Torsion clip in the midsole, the ZX heel cup, the lace lock, tongue tag, the Three Stripes, and the ZX-specific eyestay component were replaced with custom porcelain pieces painstakingly integrated into the sneaker. Looking at photos of this unique pair of ZX8000s, I think it's fair to say it qualifies more as an artwork than footwear meant to be worn.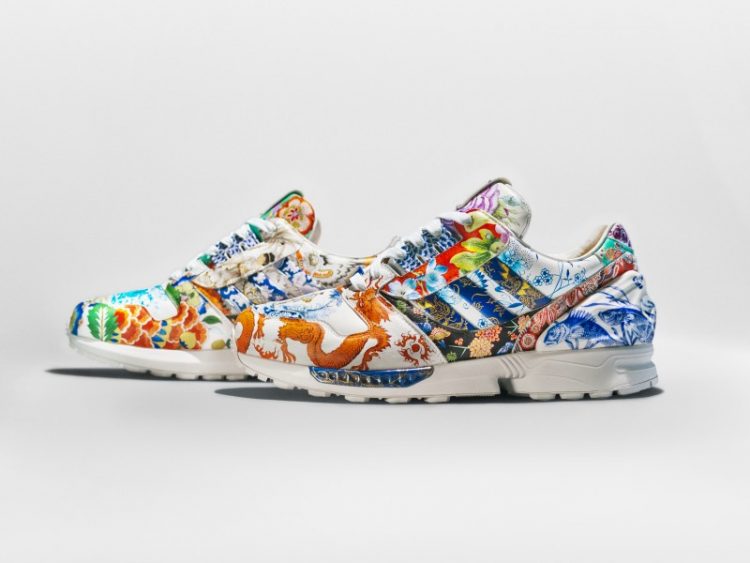 "The manufacturing process to create the 'first porcelain sneaker ever' has been very complex, and took us more than a year to finish the product," Adidas' Till Jagla said. "The team has been obsessed with creating the perfect piece of art. When I think about this project, what I liked most is the love, the passion and the dedication, which have led to an overwhelming result."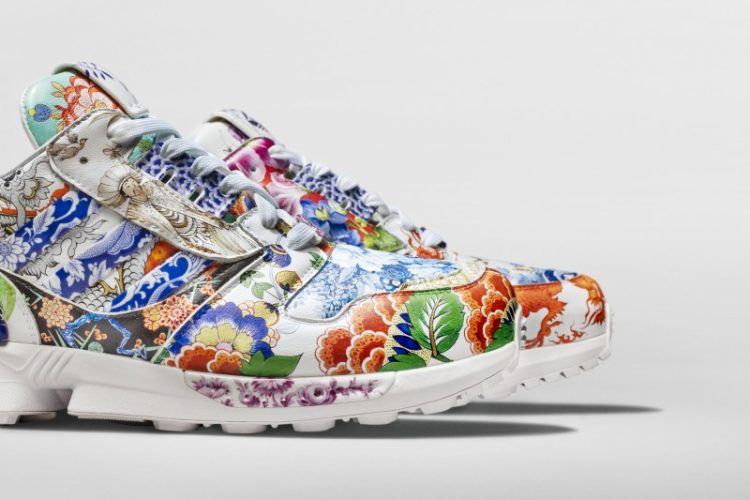 "Of course it was a remarkable honor for our painters to work on such a unique project that will stay one of a kind in the history of Meissen," Dr. Tillmann Blaschke, CEO of Meissen, added. "Therefore especially experienced and trained painters, who are familiar with leather decoration techniques, painted the décors on the ZX8000 Porcelain sneaker. This was especially challenging as no mistakes are allowed due to the fact that the colors immediately are soaked up by the leather so no corrections are possible."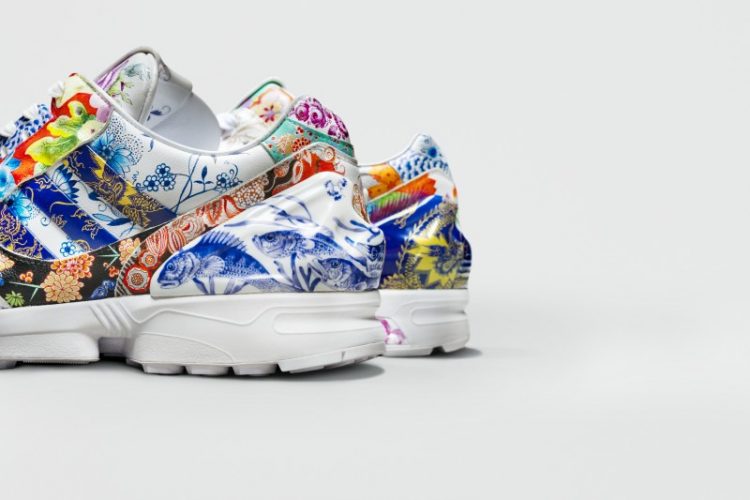 The unique pair the ZX8000 Porcelain will be auctioned off by Sotheby's, this week. The starting price is $1, but considering the collector value of the product, experts expect it to fetch over $1 million. Proceeds will go to the Brooklyn Museum, to fund art programming to provide access to the arts for local youth.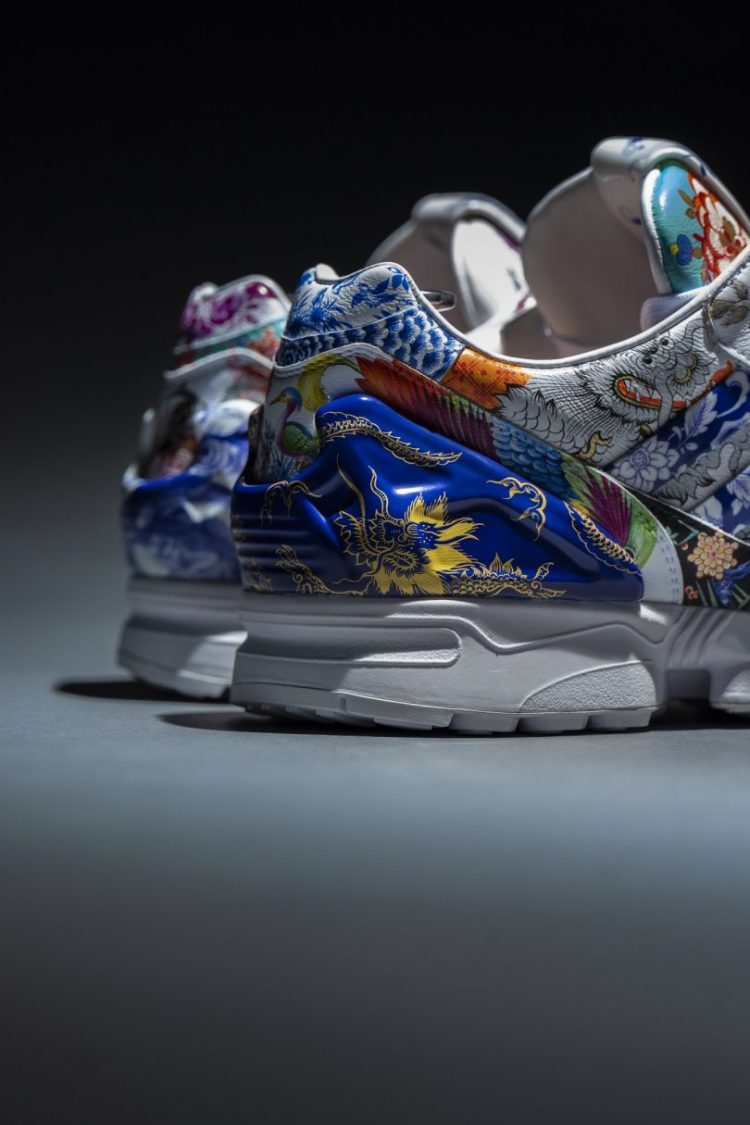 The colorful look of the ZX8000 Porcelain may be a bit too much for some people, but if you actually think they look cool, you'll be glad to hear that Adidas is launching a commercial version based on this collaboration with Meissen, this month.